Don't be fooled by year-round attendance — employee productivity could actually be at a low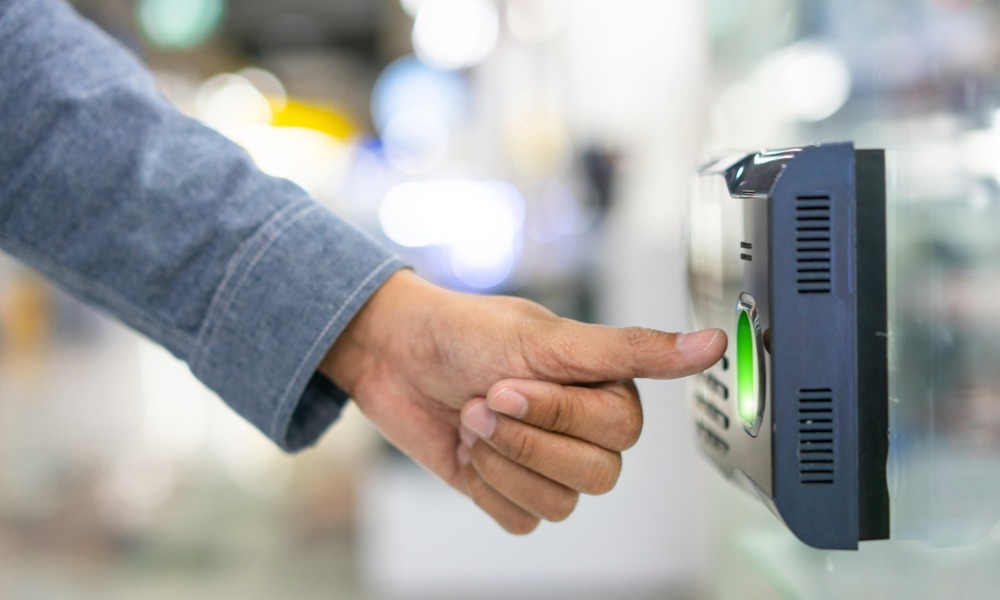 Plenty of studies highlight the worrying issue around absenteeism, where people don't turn up at work for no good reason, but should employers pay more attention to presenteeism?
Presenteeism, where staff show up at work while they're sick, can lead to over three months (57.5 days) in lost productivity, according to Virgin Pulse.
Absenteeism, on the other hand, only leads to four days of lost productivity on average.
And the problem is a global one: research conducted by the Duke-NUS Medical School in Singapore found that presenteeism can cost employers billions per year in lost productivity.
Over the last 12 months, seven in 10 (71%) UK business leaders witnessed presenteeism, found Robert Half.
While your office may experience full attendance year-round, turning up sick may impact both quality of work and quantity of output. Not to mention the additional impact on the rest of the team, spreading the disease among co-workers.
Besides leaders, co-workers notice their sick teammates coming in as well — four in five (83%) London staffers see presenteeism at their workplace.
The problem is particularly more pronounced during flu season, for instance the wintery months. Seven in 10 leaders said that presenteeism increases right when the common cold starts making the rounds.
Other times of year with a spike:
School holidays (62%)
Stressful periods (56%)
Periods of change (54%)
Financial year-end (52%)
Summer months (48%)
READ MORE: 9 in 10 workers come to work even with cold or flu symptoms
The causes
A medical doctor from the US noted that "presenteeism isn't just a trait confined to workaholics. Anyone can suffer from this condition but certain professions are at a higher risk".
He singled out healthcare, teaching and social work as most at-risk.
From years of experience and observation, he noted the possible causes:
Workaholism
People whose self-esteem is based on work performance
Workers who need the money and feel they can't afford to take time off from work, even when sick
A workplace culture where presenteeism is expected or rewarded
High physical workloads or stress levels
Poor diet and lack of exercise
Low emotional fulfilment
Unbalanced living
"The over-worked, over-extended, over-tired or even ill employee comes to view themselves as indispensable and irreplaceable," he said. "No time is given over to self-care."
READ MORE: 'Forced' overtime the greatest productivity killer
The consequences and solutions
Besides lost productivity, the other problematic consequence is burnout. Recognised as a proper condition by WHO last year, leaders at the World Economic Forum have even called it a 'pandemic'.
"The working conditions in our globalised, capitalised society favour burnout," Michael Pfaff, a psychiatrist at the Clinica Holistica Engiadina, not far from Davos, told Bloomberg.
"The numbers are increasing, even though there's been a lot invested in companies' health management."
Although it may seem like an uphill task, some businesses are putting in effort to prevent presenteeism. The most common initiative on offer is flexible working (45%), used to boost employee well-being, cited Robert Half.
Other efforts include:
Employers actively monitor workloads (32%)
Offer remote working or the option to work from home (31%)
Increase holiday allowances (27%)
Offer mental health support (20%)
"Presenteeism is not a sign of wellness," the doctor said. "It is a sign of unbalanced life or outright impairment.
"Even today, with all of our knowledge concerning mental health issues and addictions as treatable illnesses, shame, guilt and stigma still play a part in employees' decision to avoid seeking help. As a result, too many workers choose suffering in silence over self-care."