And I'm far from alone here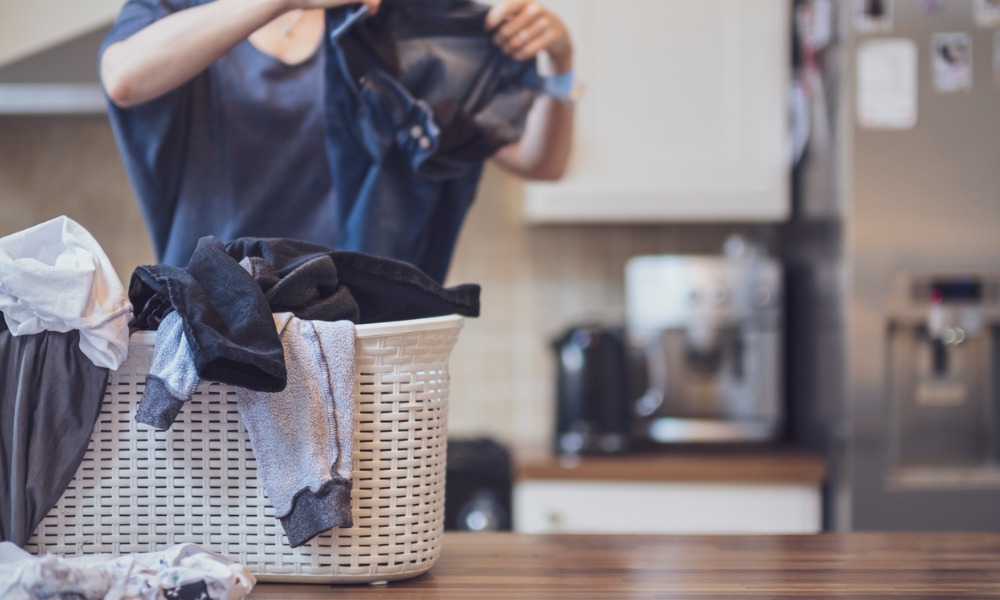 When I began working from home, it honestly felt like a dream. No more smelly London tubes, no more cold, dark mornings, no more waking up at 5am to brave the elements.
I was free to sashay into my living room, make a coffee, and get to work. And it was, it still is, excellent – I don't miss the office even remotely (ha). However, about two months into this new, idyllic, arrangement – I began to notice a worrying trend.
I was doing literally all of the housework – my partner had given up even the pretense of it.
At first, I wasn't mad. He has a super hectic job running bars in central London, meaning there was never a possibility of him working from home. The demanding, physical nature of his role meant that when he did get home he was completely exhausted. And there I was, having worked from the luxury of my own living room, taking coffee breaks when I wanted – using my lunches to take a walk in the park.
So how could I, in all genuineness, ask him to start doing the laundry? I felt like this was my duty – a payoff for the peace.
And I'm far from alone here. According to a report from Vox, women had a very different experience in remote work that men did, with data from McKinsey saying women were twice as likely than men to do an extra five hours of domestic chores a day.
But why? Well, it all stems back to the notion of the 'mother's load' – that additional burden women, mostly parents, carry on top of their careers and daily life. According to the 2023 State of Women Report from theSkimm, 74% of women say they're "always adjusting" their lives to accommodate others, with 76% adding that they feel largely responsible for unpaid labour and mental load at home.
For me, it began with me wanting to do all the housework – it felt like recompense for being allowed to work from home. And really, I probably should be doing more than my partner. But to take on the role entirely, to be responsible for all cooking, cleaning, washing, drying, shopping and general tidying – on top of working in an intense publishing job – is a bit much.
I'm sure a lot of people, those working in-office, would disagree with me and think that daily chores is my role as someone in the house all day. And maybe it is – the issue is that toxic notion that people working from home are lounging on the sofa all day watching Netflix.
That's simply not true.
We still have the back to back calls, we still have the crazy deadlines, we still have the burnout and the mental exhaustion, impressed even more so by working extra hours just to fit everything in. I'm not saying that people working in office should be doing the same amount as a partner working from home – not even close. But a helping hand every now and again would really improve our moods.
Side note: Since I told my partner I was writing this piece, he has hurriedly started doing the washing up and took the dog for a walk. So I can't complain too much.