From the duty to inquire to accommodation requests, it's a legal minefield for employers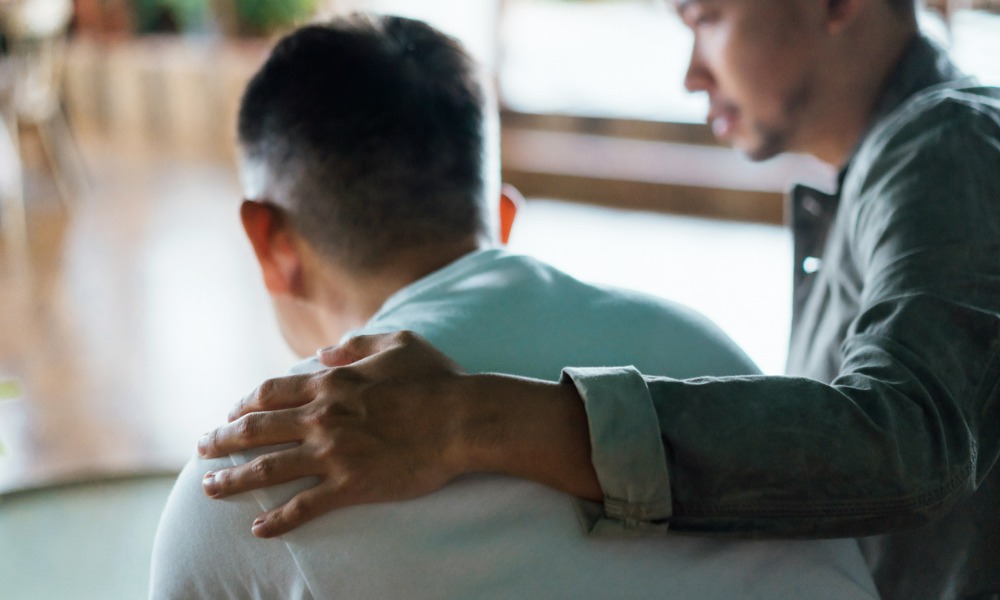 Earlier this year, a video went viral on TikTok in which an employee claimed she was fired because of an accommodation request, paired with performance review concerns. The clip, which racked up 2.5 million views, shows a woman on a Zoom call with someone she identifies as her HR representative and a supervisor.
And while the clip hasn't garnered a response from the employer, it does shed light on the fallouts that can occur when performance management and mental health issues mix.
Speaking with Evan Oikawa, associate lawyer with Osuji & Smith, he tells HRD that employers really need to tread carefully when dealing with physiological health issues – especially when it comes to asking the right, or wrong, questions.
"The first step is being aware," he says. "Even if the employee doesn't outrightly ask for accommodation, employers may have a duty to inquire here. Essentially, if the circumstances suggest that there may be a mental health issue, then some tribunals have ruled that employers have a duty to ask questions to find out if there's something underlying the performance issues."
And if employers failed to do that, then they may be exposed to legal risk.
What is the duty to inquire?
The duty to inquire is a lesser-known accommodation law, in that employers are duty bound to ask the right questions to ascertain any underlying issues. It's a key component of the accommodation process in Canada – and failure to fulfill the duty to inquire can result in liability for discrimination under human rights legislation.
The issue of duty to inquire came about notably in a 2010 case involving a Toronto police officer. After witnessing a traumatic incident at work, the officer went on to "overact" with an intoxicated customer at a restaurant.
Following the incident, the officer was terminated. However, the tribunal found that his employer thought he may have been suffering from Post-Traumatic Stress Disorder (PTSD), yet failed to take any action. As a result, the officer was reinstated.
Raising the issue
While it can be confronting and a little awkward to raise the issue of mental health with employees, it's an absolute necessity for HR practitioners.
A 2021 survey conducted by the Mental Health Commission of Canada found that in any given week, about 500,000 Canadians will not go to work due to mental health problems. This survey also found that mental health issues are the leading cause of workplace disability in Canada, accounting for more than 30% of disability claims and 70% of total disability costs.
Mental health issues are costly too - the Conference Board of Canada estimated that mental illness costs the Canadian economy about $50 billion per year, including direct health care costs, lost productivity, and other related costs.
As such, it's time for HR to get comfortable being uncomfortable.
"You can't ask for a diagnosis," says Oikawa. "Typically, employers are not entitled to that. But you can ask questions around the topic – as long as you're sensitive to the situation. When an employer does that, they're going a long way to protect themselves from potential claims related to mental health or a disability."
In remote work, however, the situation becomes even more complex – especially where the issue of substance abuse comes in.
A survey conducted by the Canadian Centre on Substance Use and Addiction (CCSA) found that during the COVID-19 pandemic, there was an increase in alcohol consumption among Canadians, particularly those who were working from home. According to the survey, 25% of Canadians who worked from home reported drinking more during the pandemic, compared to 19% of those who continued to work outside the home.
There's been an uptick in alcohol abuse in remote work – leading to more legal and compliance issues for HR. However, that's not an excuse to shirk on your legal obligations as an employer.
"When an employee is working remotely, the employer may not have a good idea of what that work environment looks like," says Oikawa. "They may not know how an employee is coping. As such, keeping in mind issues like mental health is going to be critical for HR."
Secondly, Oikawa warns employers not to drop those important one-to-one meetings.
"At the office, check-ins would be frequent – a chance to see how the employee is faring," he tells HRD. "By having regular meetings in remote work, employers have more of a chance to catch any issues before they spiral."
Key takeaways for employers
For HR, it's about staying on the ball – noticing any behaviour that may seem uncharacteristic of an employee and broaching the subject with care. Signs that an employee may be struggling include:
Changes in behaviour
A drop off in performance
Increased absenteeism and an uptick in sick days
Physical decline including shaking, sweating, frequent trips to the bathroom
A combative attitude and increase in colleague arguments
As with all things in HR, it's important to act quickly but carefully – and overall, be sensitive to the situation as it unfolds. In a previous interview with HRD, Matthew Certosimo, partner at Borden Ladner Gervais LLP, revisited the importance of acting "with haste but not hastily" in cases concerning Just Cause.