'We see it as a responsibility'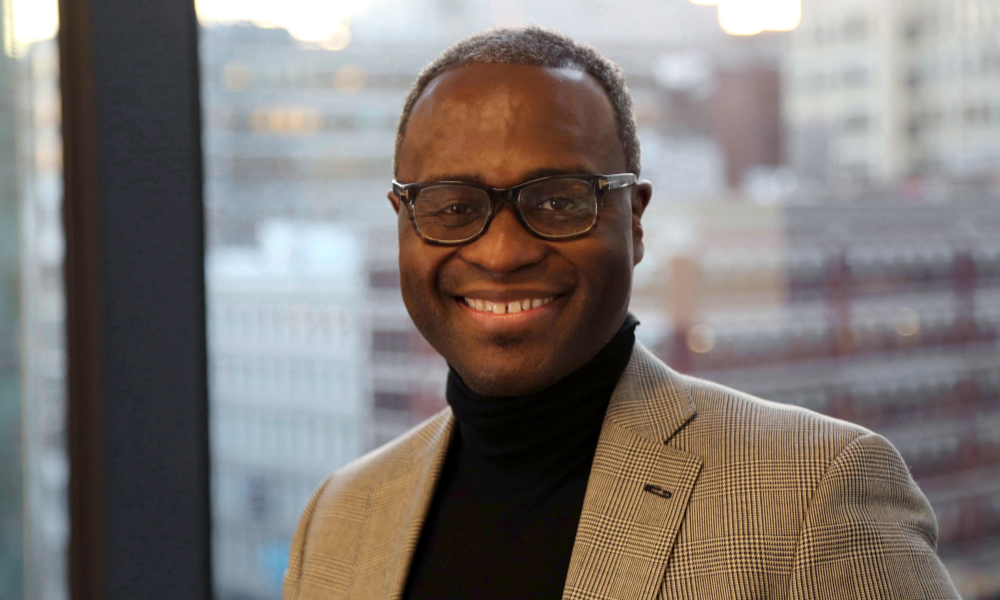 When it comes to skills-first hiring, IBM has been ahead of the curve.
The Armonk, NY-based company experienced a labor shortage years before the COVID-19 pandemic and Great Resignation. The problem, as many companies have since realized, was the barrier to entry, particularly the prerequisite of at least a bachelor's degree. Considering that more than 70 million American workers don't have one, the tech giant was truly narrowing its choices for top talent.
Furthermore, such a prerequisite hampered any attempt at promoting diversity, equity and inclusion (DEI). Less than 30% of the Black population aged 25 to 29 held a bachelor's degree or higher in 2019, according to the National Center for Education Statistics (NCES). It's even worse for other demographics: only about 16% of Hispanics attained a bachelor's degree between 2015 and 2019, according to U.S. Census Bureau data.
"As a result of the way we were writing descriptions, we were essentially limiting our applicant pool and making diversity and inclusion a lot more challenging," Obed Louissaint, senior vice president of transformation and culture at IBM, told HRD. "By being really specific on what it is you need versus putting in dumb barriers, you increase the applicant pool and have a better shot at having a more inclusive and skilled workforce."
Read more: LinkedIn's first CHRO: 'Supply of qualified talent isn't going to increase'
When posting an open position for a programmer, for example, IBM is looking for someone with JAVA skills or expertise in data science. It doesn't necessarily need someone with a bachelor's degree in that field because there are multiple ways to learn that skill. Instead of attending a prestigious university, an individual may have gone to community college, passed a certification program or bootcamp, or even taught themselves.
Because of the success the company has had with these alternative talent pipelines, today, half of IBM's job openings in the United States don't require a bachelor's degree.
Many companies, especially in the tech space, are following suit. According to an Indeed survey in April, 59% of employers are considering eliminating college degree requirements for hiring and 30% believe removing those requirements would help them hire more diverse talent. After all, shifting away from historically required credentials mitigates bias in the recruiting process. Even the White House has shifted toward a skills-based approach, announcing limits on the use of educational requirements when hiring IT professionals.
Of course, in order to find potential workers with these highly sought-after skills, you have to help develop them. "That's part of our DNA," Louissaint says. "As we've developed and ushered in new technologies over the past 111 years, you have to migrate the skills along to adapt to those new technologies."
IBM has been doing just that through various programs and initiatives, with the goal of training 30 million individuals on technical skills by 2030. To achieve it, the company said it will leverage its existing programs and career-building platforms, partnering with 170 academic, industry and non-governmental organizations.
In 2011, the company established P–TECH, a public-education model that provides high school students from underserved backgrounds with the academic, technical and professional skills and credentials they need for competitive STEM (science, technology, engineering and math) jobs.
Each P–TECH school is a partnership between a high school, community college and industry partner or partners, all working together to ensure students have the support required to graduate college. The model combines rigorous coursework with workplace experiences that include industry mentoring, worksite visits, paid internships and first–in–line for job considerations with a school's company partner.
Free of charge to students and with zero testing or grade requirements, P-TECH schools enable students to earn both their high school diploma and a two–year associate degree. "In the last five or six years, we've had a strong pipeline of candidates coming through that channel," Louissaint says.
Another great source of talent has come from apprenticeships. According to Louissaint, IBM has defined and registered 26 different internship opportunities, such as software engineering and data analytics, with the U.S. Department of Labor. In 2019, the Consumer Technology Association (CTA) and IBM launched the CTA Apprenticeship Coalition, a collaborative effort by CTA member companies to create and expand hundreds of apprenticeship opportunities nationwide.
The coalition leverages the lessons and resources from IBM's program to help CTA members build apprenticeship programs at their organizations. Through the coalition, companies receive help navigating organizational buy-in, creating related technical instruction and registering the apprenticeship with the Department of Labor.
More than 90% of IBM apprentices convert into full-time employees, Louissaint says. "A lot of them have found us through our New Collar program, where they build up micro-credentials to qualify for apprenticeships," he says. "Investing in apprenticeships is an important aspect of the skills-first journey." That's why IBM is investing $250 million in apprenticeships and similar New Collar programs by 2025.
The company has also doubled down on its DEI commitment. At the end of 2020, IBM and nearly 40 other companies, including Allstate, AT&T, Deloitte and Lowe's, among other major brands, announced the formation of OneTen, a coalition to combine the power of these American companies to upskill, hire and promote 1 million Black individuals over the next 10 years into well-paying jobs with opportunities for advancement.
"We see it as a responsibility," Louissaint says. "If you're ushering in new tech, prepare the workforce to be able to leverage and improve their lives with the technology being built."