Chief Enterprise Officer at Coursera urges business leaders to prioritize training programs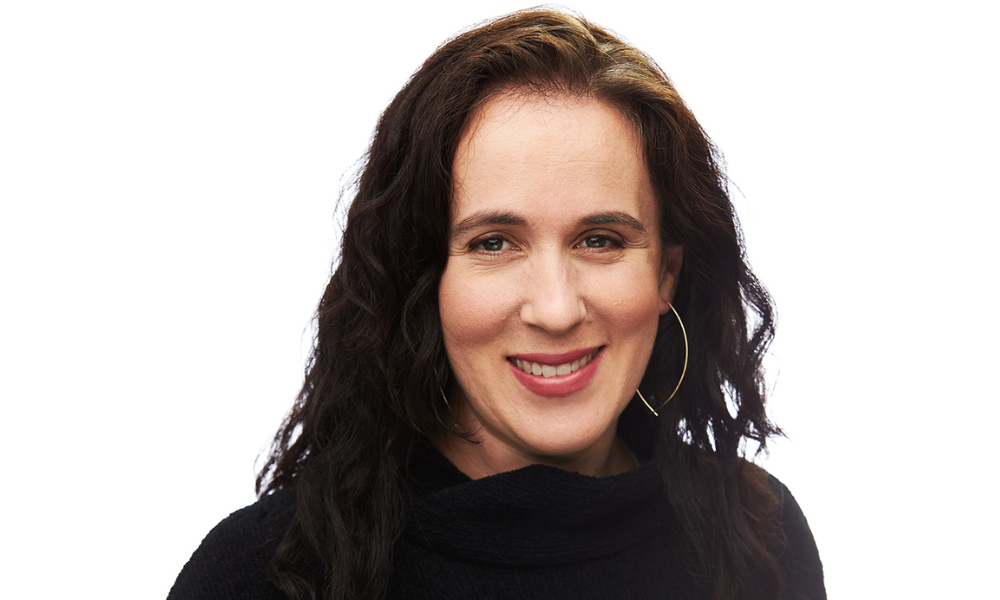 The United States remains flat in overall skills proficiency, ranking 29th out of more than 100 countries in the 2022 Global Skills Report by Mountain View, CA-based Coursera, a global online learning platform with 100 million users.
Although proficiency in business skills did rise in the U.S., there remains significant room for improvement. In particular, communication skills plummeted to 27% compared to 60% in 2021.
While America doesn't rank high in math, technology or data skills, this is reflective of a larger global trend, according to Leah Belsky, chief enterprise officer at Coursera. "The data shows that developed countries have a higher level of proficiency in human/business skills compared to developing countries that were more focused on digital skills through courses like supply chain systems and mobile architecture," Belsky told HRD.
Read more: Most hiring methods 'fairly superficial and certainly outdated'
Of course, a mix of digital and human skills are needed for jobs of the future. Coursera's report not only shows how unevenly distributed these skills are today, but also highlights the need for stronger investments in human capital to build a competitive and equitable workforce. People, especially those working in roles that are lower paying and at risk due to automation, need access to flexible, affordable and fast-tracked pathways to entry-level digital jobs. By taking a skills-first approach to hiring and looking beyond the four-year degree, organizations can unlock new sources of talent while building a more diverse and inclusive workforce.
"The combination of remote work and remote learning has the potential to remove barriers to opportunity and make the future of work much more equitable," Belsky says. "But taking a remote-first approach isn't just good for the workforce; it's a competitive advantage for organizations because it allows them to attract the best talent regardless of location. We've taken a remote-first approach at Coursera and are reaping the benefits of attracting great talent."
"Studies also show that a high degree of flexibility correlates with high performance for employees," Belsky adds. "Enterprises should be making their investments in technology, people and support systems with this in mind."
Learners along the Pacific Coast, as well as in the Northeast and Upper Midwest, had the highest skills proficiency in business, according to the report. Illinois, Wisconsin and Indiana ranked highest in business proficiency throughout the U.S.
Meanwhile, Idaho showed the highest levels of technology skills in the country, outpacing tech hubs like California and Massachusetts. Idaho learners also earned a perfect score in mobile development skills, reflecting a growing trend driven by the number of high-tech companies in the state increasing 61% in the last decade.
Overall, human skills like storytelling, resilience, project management, decision making, planning and experimentation were increasingly popular among U.S. learners.
"As multinational companies offshore technical skills like computer programming, learners in the U.S. should recognize that it may not be enough to simply have digital skills," Belsky says. "No matter their jobs, workers across every level in all industries need human skills to thrive. Business leaders should prioritize training programs that develop these skills."
Another key finding in the report is that women in the U.S. are enrolling in online courses at nearly the same rate as men, reaching its highest point (51%) in the last year, continuing a trend that started in 2020. Despite a rise in science, technology, engineering and math (STEM) enrollments to 42%, women still lag behind the opposite sex.
"Women's participation in online learning on Coursera, and in STEM in particular, has continued to rise globally," Belsky says. "There are a variety of factors that can contribute to an increase in STEM enrollments from women on the Coursera platform. Representation of women instructors is among the most important. Our research finds that women registered learners are enrolling in more courses where at least one instructor is a woman – compared to men registered learners, whose enrollments favor courses taught by all men instructors."
Learning and development is more important than ever during the Great Resignation, in which companies across the U.S. are experiencing historic turnover. More than 4.4 million Americans quit their job in April, following similar amounts in March and February, according to the U.S. Bureau of Labor Statistics. That means nearly 70 million Americans have left their employer over the past year. The mass exodus is a result of the COVID-19 pandemic, which has prompted people to re-evaluate their priorities in life. Employees want higher salaries, better conditions, greater work/life balance and more opportunities to advance their career.