How can you sustain a successful internal mobility strategy?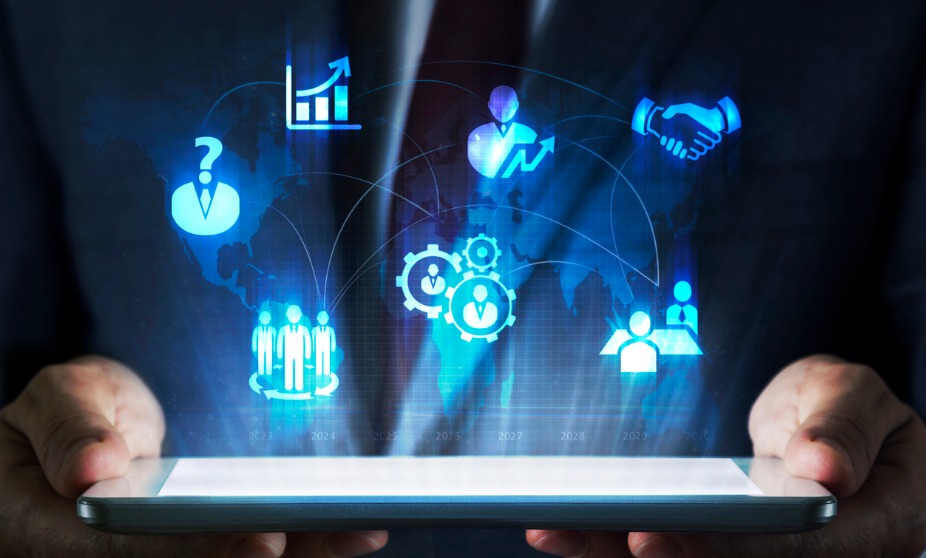 The future sounds bleak for corporations, with predictions of worse-off talent shortages and things like job-hopping becoming the norm across generations of workers. Some say talent mobility is just the answer to future-proof the organisation.
To be precise, about three-quarters of C-suites currently rate internal talent mobility as 'important', with an additional 20% saying it's the top three most urgent issue to address for their organisations, based on a recent Deloitte study.
In this time and age, mobility is hardly confined to being "upwards". Career advancements could be sideways and mean cross-functional forays, or even across geographies.
But what talent mobility does for organisations remains the same: it can do everything from fill skills gaps to develop future leaders – both crucial for disruptive times. Are you doing enough to enable talent mobility?
READ MORE: How to 'futureproof' your organisation
Is your talent mobility strategy failing?
A recent Deloitte study on global human capital trends suggests leaders may not be doing enough. The study found that more than half of respondents believe it's easier for employees to find a job outside their organisation than inside.
Additionally, only four in 10 can safely say that their organisations were 'excellent' at enabling internal talent mobility. About 16% say their efforts are 'inadequate'.
When asked to identify possible roadblocks for talent mobility, the top four responses were:
Lack of processes to identify and move employees
Lack of availability of internal employees to fill roles
Current managers' resistance to internal moves
Lack of information for employees on available roles
The study added that one reason why internal mobility is so difficult is due to prevailing hierarchical structures.
READ MORE: How can HR be an effective 'change leader'?
"While organisations have spent decades building career and promotion models to help people move up the pyramid, that's not the same thing as having a vibrant, easy-to-navigate internal mobility market and culture across the entire organisation," Deloitte said.
The numbers back the claim up: only one in three respondents believe their organisation's employees have opportunities to move between operating divisions.
Why mobility is key for a successful business
One industry that may be able to paint a rosier picture around cross-operational movements and have stronger claims around a fluid talent mobility environment is the hospitality sector. Lara Hernandez, Hilton's newly appointed senior vice president, HR in Asia Pacific is testament to this.
Prior to this, she was a senior leader in the commercial and business sector for another hospitality organisation. But even before her switch from the business side of things to HR, she told HRD she's experienced a whole gamut of functions across various geographies. To name a few, she's led teams in sales and marketing, operations and brand loyalty, across the Americas, Europe and Asia.
"One of the most amazing things that we have in this industry is you can start at any level in this business, any place around the globe and have an opportunity to either, if you're looking for a little bit of work – you can have a little bit of work; if you're looking for a lifelong career – you can have that," Hernandez said.
Celebrating its centennial anniversary this year, Hilton's enduring business success is attributed to its strong talent management strategy.
"You don't get to sustain 100 years and be as successful as Hilton has been without understanding the people-serving-people business," she said.
She shared that Hilton has market specific as well as global development programs for employees. They have growth and development programs for hotel staffers – better known as team members at Hilton – as well as those in the corporate offices. They also offer progression pathways for team members who voice their desire to move into the corporate environment.
How to sustain a successful talent management strategy
Most organisations have existing development programs as well, though they may not explicitly extend cross-functional and cross-geography ones such as those in hotels like Hilton. So how do you sustain a successful talent management strategy?
"While we're quite proud to look back on the 100 years, we think about the next 100 years and how to evolve [the way] we interact with team members as different generations come into the workforce, and how you give and receive feedback, as well as how people learn," she said.
READ MORE: How HR can prepare for the changing workforce
Being really in tune with the pulse of the organisation is crucial to stay agile and successful as a leader, asserted Hernandez, saying that this was one of the vital lessons she's learned in her career.
"As any leader, but certainly as an HR leader, career conversations and feedback loops are so important – and that's at every level of the organisation," she said. "Because I've been fortunate – I've worked really hard but I've also been really fortunate to have mentorship and sponsorship along my journey, which are important.
"And you have to be open to receiving and giving feedback. And in a business like ours… there are so many opportunities where you can grow exponentially, so it's a really high priority for me to always create a culture where we have open dialogue and open feedback loops."
She said leaders need to enable a culture with clear channels around understanding:
How to fill any career gaps
How to reach for the next opportunities that they want
What kind of pathways are available
How to grow yourself in ways you've never considered
Such growth opportunities must have always been made clear for Hernandez, who started her career on the frontlines of a hotel. Her first job way back in university was that of a hotel front-desk night-shift clerk. She said that was her entry into the industry and she's "never looked back".
"There's so much need to have great talent in this business that the opportunities to move up are endless," she said. "You can learn lots of different functions and lots of different sides of the business and really explore years of an amazing career if that's what you want."
Related stories