JP Morgan's head of HR shares her thoughts on how to encourage employees to have a 'growth mindset'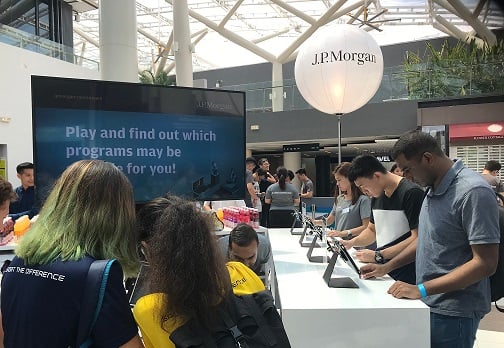 Tech transformation has led to concerns about a shortage of talent and widening skills gaps, but as JP Morgan's head of HR shared with HRD, technology-driven transformation is not a new thing. What is different is the increasing pace of change.
Ying Ying Chew believes it is vital that HR works closely with the organisation to understand the changing landscape and determine how to best tweak their strategies.
"To find the right people, it's our responsibility to partner with the business to ensure that we fully understand the key responsibilities and what skillsets are required for the roles that we want to fill," Chew said.
Finding the "right people" however may get trickier as both IT and traditionally non-IT based industries are now vying for the same digitally-savvy candidates.
Besides increased competition for tech talent, HR must also prepare to close any skill gaps that may affect the present workforce.
"It's important that we partner with the business to identify roles that could potentially be disrupted over the short-to-medium term and put programs in place to reskill employees," Chew said.
"Most importantly, we must continue to instil the importance of having a growth mindset among our employees. That means encouraging them to be adaptable and to proactively look for opportunities to learn and grow."
One way to help staff continue to develop their careers with the organisation is to provide opportunities for internal movements and relocation to international offices.
This will allow employees to feed their desire for mobility – something that is increasingly coveted by today's workforce.
"If we invest in our people, proactively create opportunities for them to be challenged in their roles and surround them with good managers and smart colleagues, there's no reason for them to leave."