Just 14% of directors had a succession plan in place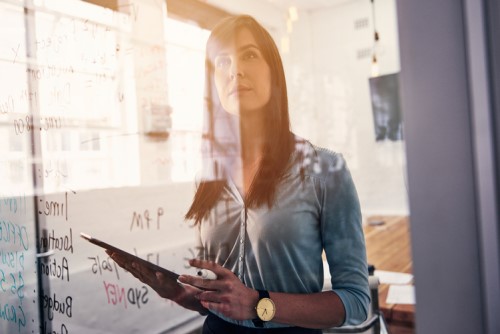 Succession planning is a major concern for employers across the globe. A recent report from KPMG found that just 14% of directors had a succession plan in place – despite the fact that 94% of employees claim succession planning positively impacts their day-to-day engagement levels.
HRD Canada spoke to Rejean Tremblay, chief commercial officer, Canada & Market Director, East at Aon, who shed some light on how he pinpoints future organizational leaders.
"I always challenge our younger employees to analyze what it is senior leaders have in," explained Tremblay. "Ask what they did to get where they are in the organization today. I ask that to myself, too!
"The main differentiator between leaders and followers is that leaders will offer to carry more than they're asked to. They do this both for themselves and for the benefit of the organization as a whole."
According to Tremblay, this allows them to really grow into their career. Not only do future leaders do more, they do more outside of their designated role. Meaning they don't just put in the extra hours, but they take as much responsibility as they can in other projects outside of their remit. Ultimately, this has a great impact on their career and their leadership ability as a whole.
"It's essential to bear in mind that leadership emanates from the top down and not from the bottom up," added Tremblay. "What we've seen historically is organizations putting their top experts into leadership roles, rather than the employees who know how to get the very best out of their staff base."
And this desire to develop his leadership skills is something which has stuck with Tremblay right from the beginning of his career – though he wishes that someone had have explained the benefits of taking on additional work when he was younger.
"What I'd have liked to have in the past is someone from my organization coming to me to confirm that I'm doing a good job," he told HRD Canada. "And that all the tasks I was completing that weren't 'core' would make a big difference in the end. I was doing a lot outside of my key remit, but this is really what built my leadership up to what it is today."