How do you identify and develop effective leaders in your organisation?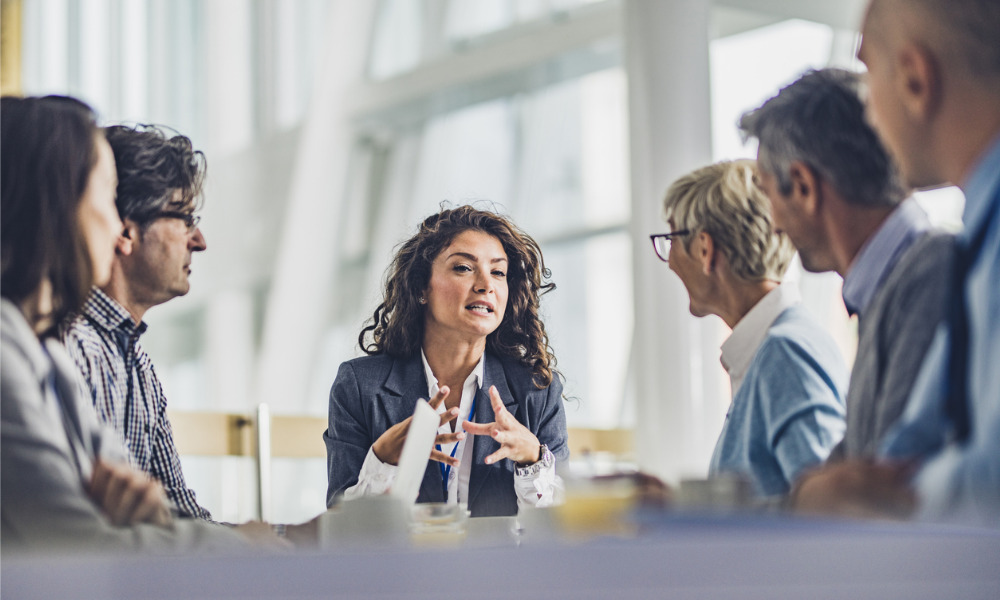 Warren Bennis, American scholar and pioneer of leadership studies, once said: "Managers do things right; leaders do the right thing". Bennis's work still holds true today, even though most of it was published in the nineties and early noughties. In that short quote, Bennis suggested how leaders must be able to go beyond the status quo to achieve what is best for the organisation. Whatever the odds, leaders must seek out opportunities, be adept at managing change, and be able to "translate vision into reality".
Those are just some of the crucial capabilities of an effective leader. And in today's constantly disrupted world, enabling people's performance and profitability has more to do with the human side of things than ever before – being active listeners, clear communicators, and being able to connect and engage with employees.
The above list of exemplary leadership capabilities is a mere glimpse into what a successful leader looks like. It goes without saying then just how difficult it is to pick the right leader for your organisation, so how do you go about this complex task?
Read more: How to develop leaders for the C-suite
The impact of a good leader
To make things even more complicated, the 'right leader' may look very different for each organisation, since companies vary in size, span different localities, serve vastly different industries, and have their own set of goals and values.
Despite this, a global culture report by OC Tanner Institute found that an effective, modern leader can make or break your culture. If you choose and develop the right leaders, you'll likely be able to see "thriving cultures with higher engagement, retention, and employee net promoter scores".
The annual study found that 63% of employees look to their leaders to promote a shared vision, and another 67% of staffers expect leaders to create a sense of camaraderie for them. If leaders manage to inspire a sense of purpose in their work, make them feel appreciated, accomplished, and connected to the company, it can lead to:
10 times greater odds of having a thriving culture
11 times greater odds of creating an inclusive culture
7.5 times greater odds of enabling an adaptable organisation
6 times likelihood of developing leaders with a global perspective
Read more: Six ways to be a more thoughtful leader
How to develop great leaders
On the other hand, choosing the wrong people to lead the organisation can lead to costly consequences, including severe burnout, disengagement, feeling excluded and an overall negative employee experience, all of which are precursors to high attrition rates. Unfortunately, OC Tanner found that a mere 17% of bosses today are effective, modern leaders who hold the prime qualities of a strong people leader, while also showcasing the ability to manage today's disruptive challenges such as the ongoing pandemic and the changing world of work. Another 64% of global heads surveyed, however, did qualify as 'average' leaders.
It's clear then lots more work needs to be done to develop successful leaders in your organisation. Loh Siew Kim, HR partner at Lenovo Singapore believes it begins with creating opportunities to allow potential leaders to prove their worth and showcase the contents of their character. It's also best to start creating those opportunities early on in someone's career to properly develop their capabilities, so one of the best ways to do it is to train managers to be fair and astute talent scouts.
"They are assigned as the scouts for talent in their teams and also to create the opportunities and pathways to assess the 'early career leader'," Loh told HRD. For example, the ongoing pandemic has created many opportunities for employees to develop and showcase their leadership capabilities. Managers need to be trained to look out for HiPos in their teams and assess their strengths and weakness. If the HiPo seems lacking in certain qualities or skills, managers are responsible for suggesting the necessary training courses to bring them up to the 'next level'.
In that way, managers will also benefit by learning to better engage with talent within the department as well as at the divisional level and beyond, act as mentors and sponsors to the company's future leaders, and coach individuals to realise their potential to excel. That cycle can thus create better leaders out of mere managers and expand your pool of potential top rank for the organisation.
Read more: Inner peace – a powerful leadership virtue
How to assess potential leaders
As to how to ensure you're selecting the right leaders, Loh told us that you must constantly put the HiPo individuals through tests to see that they have enduring leadership and interpersonal skills, as well as the right level of integrity and change agility. This is why after identifying potential leaders, it's best to put them on stretch assignments to let them put the skills they learn into practise and demonstrate their capabilities.
The company needs to be transparent when going through the process of identifying and assessing leaders, so you should communicate clearly what kind of qualities the company expects in its leaders and how the HiPo employees will be assessed throughout their assignment.
This process, Loh believes, should be able to withstand any changes in the way we work, for instance remote working arrangements. At the end of the day, even if you're unable to meet your teammates in-person, you're still interacting with your co-workers and clients daily, and how you portray yourself in every scenario will demonstrate whether you're a capable leader or not.
Read more: This leadership trait may be the secret to innovative teams
Additionally, the process of picking and assessing potential leaders isn't a one-off exercise – it's a journey in resource planning, succession, as well as talent management. Which is why even if the company is on fully remote arrangements one year and only return to the office the next, a HiPo is likely someone who's engaged and has stayed in the organisation for a while, making them worth the investment.
"I don't think that most of employees will change year after year," she said. "If you have those attributes and you demonstrate them in certain situations and circumstances, and have the opportunities created for you, yes, you meet the pre-requisites of a high potential. The important question is how do we create the opportunities for the HiPo to demonstrate the results.
"I will say in lockdown, [when you're] not able to have physical interaction… I don't think it affects the assessment [or] the path. We measure by results and deliverables. The question goes back to whether the assessments were not done well in the past. At the end of the day [it's about] measurements, the set targets, the results and capability demonstrated – not about face time or physical interaction, although that does help."
Related stories