A leader's outlook in life can influence an employee's commitment and creativity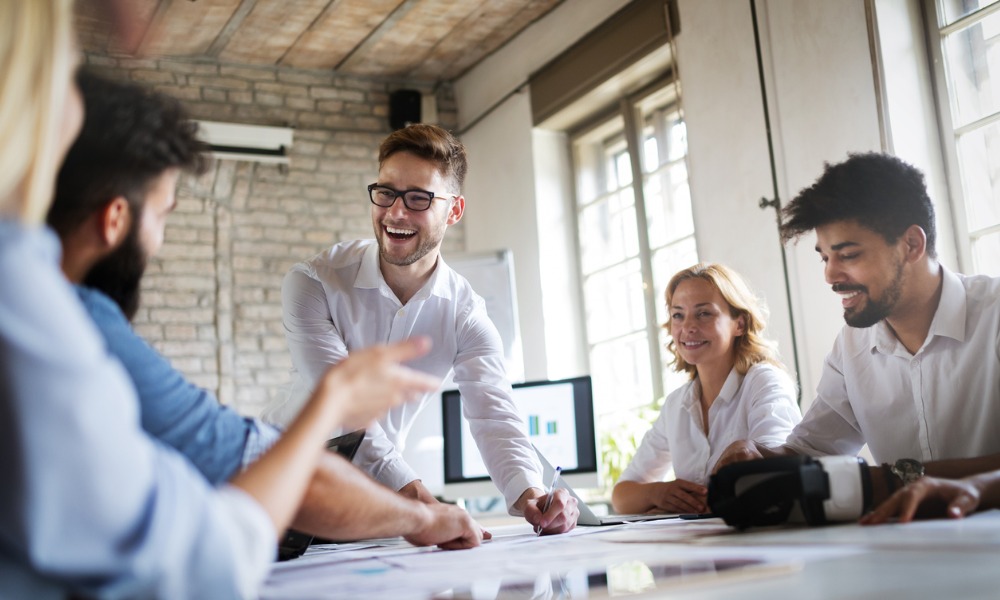 Leaders who see the positive side to life's challenges are more likely to be surrounded by happier and more creative teams, findings from the Yale Center for Emotional Intelligence showed.
In a survey of nearly 15,000 workers, researchers found 'dramatic differences' in how people portrayed their work depending on whether their supervisor was perceived to be emotionally well-adjusted or not.
Emotional intelligence in this context refers to a leader's ability to work through their own feelings and to understand and promote the emotional well-being equally of the people who surround them.
Employees managed by supervisors – who demonstrate a high level of EQ – were not only more enthusiastic about work. They also felt more empowered to speak out and contribute ideas to their team, according to the study published in the Journal of Creative Behavior.
When working with supervisors perceived to be emotionally intelligent, employees reportedly framed their experience of work as being highly positive. They were also three times more likely to say they were happy than stressed.
In contrast, those assigned to work with supervisors, who appear to lack an understanding of their employees' emotional well-being, also associated their work with negative emotions.
READ MORE: Emotional intelligence is changing the future of work
'Challenged and fulfilled'
But there's more to a leader's emotional intelligence than simply demonstrating empathy.
The researchers found workers who felt supported by their supervisors also showed confidence when sharing new ideas and were more likely to look for innovative solutions.
"With high emotionally intelligent supervisors, employees appear to be intrinsically motivated," lead researcher Zorana Ivcevic told Yale News. "They are challenged and fulfilled."
This finding, Ivcevic said, is in 'sharp contrast' to the ordeal of direct reports whose supervisors "don't act in emotionally intelligent ways".
"They are upset and unhappy at work. They mention being angry – aggravated, irritated, and mad, as well as underappreciated and unappreciated," Ivcevic said.