She also had some stellar words of wisdom for aspiring future leaders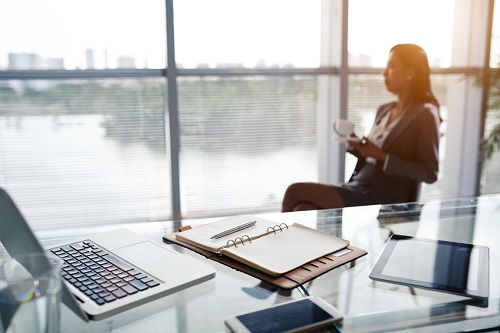 With a revenue of billions, boasting over 6,500 employees and Sean Bean as a spokesperson, global mobile service provider O2 is a dominant force in the technology sphere.
Sitting at the helm is their seasoned HR director and chief of staff, Ann Pickering. We had the pleasure of speaking to her recently on her first foray into the world of HR, the awards that mean to most to her, and the golden advice she provides for aspiring HR professional starting out on their careers.
"When I was studying for my English degree in London, I would return home to Liverpool and work in my local Marks and Spencer's store," she told HRD. "When I finally graduated, and the time came for me to decide what to do, I knew M&S offered a great training scheme specializing in HR. I applied and the rest, as they say, was history."
Speaking to Pickering, she was keen to express how proud she was of O2's company culture – and in particular their commitment to inclusivity and transparency.
"O2 has a company culture that promotes flexibility," explained Pickering. "Obviously, we're a successful commercial business but we understand that our people have responsibilities outside of work and therefore they really appreciate a culture of flexibility.
"Similarly, I'm also hugely proud that we now have a 50/50-gender split in our boardroom, which is fairly uncommon. This was a deliberate strategy we set out to achieve from the off."
And this commitment to diversity is much-appreciated – especially when it comes to workplace productivity. Gender-diverse companies perform up to 15% better than their less inclusive competitors, with ethnically diverse organizations pushing that figure to 35%. Statistics of which Pickering is well aware.
"I firmly believe that inclusion is essential for organizations to grow and be successful," added Pickering. "Companies like O2, with a vibrant and diverse customer base, need to reflect this in their culture. We need to be able to understand the needs of all our customers –and the way to do this is to foster an inclusive atmosphere, where people can come to work and be themselves…it's not only the right thing to do, there's a strong commercial imperative.
"So, I am delighted that 02 has been included in the 2018 Social Mobility Index, which identifies the UK's top 50 employers taking the most action to improve social mobility in the workplace. The Index ranks employers on the actions they are taking to ensure they are open to accessing and progressing talent from all backgrounds. 02 is the only mobile operator on the Top 50 and the highest placed tech company, so I'm very proud.
"We were also listed in Glassdoor's2018 'Best Place to Work' this year in 35th place. This in particular means a lot to me as it our employees who vote! Both of these awards mean a lot to everyone here at O2."
Having worked for the leading technology companies in the past, Pickering was well-suited to guide the people strategy at digital giant O2. However, she admits that it's not always been smooth sailing.
"Looking back, if I could give one piece of advice to my younger self it would have more self-confidence," she told HRD. "I meet so many women in business who lack self-confidence – that little voice on their shoulder ebbing away at their self-belief."
We should be confident in our views, proud of the contribution we make and most importantly, encourage other women to step forward to become leaders.