How can leaders develop qualities like compassion and confidence?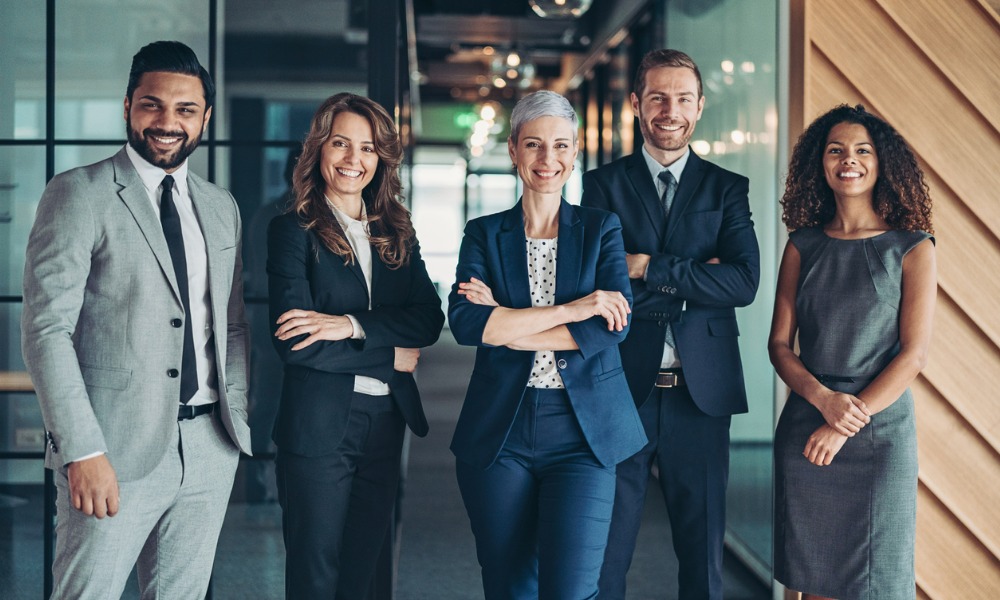 Soft skills can distinguish between a good and great leader. This applies to both HR and business leaders. Any individual can hold a title and have a team of staffers, but you'll only be as effective as your ability to communicate, be compassionate or manage uncertainty. Soft skills are defined by Oxford as personal attributes that enable an individual to interact effectively and harmoniously with others. Hence, it's arguably tougher to develop than 'hard' or technical skills, which can be easily learned through methods like repetitive practise sessions. Being a 'personal' attribute, sometimes it may feel like you either have the quality or you don't. HRD finds out if individuals can find effective ways to practise critical soft skills and improve their leadership capabilities.
Read more: Inner peace – a powerful leadership virtue
Skill 1: Ability to navigate uncertainty with confidence
First essential soft skill is the ability to manage uncertainty. Today's working world is ripe with uncertainty – whether it's caused by things like the accelerated digitalisation of workplaces, changing consumer demands, or even pandemics. In any case, leaders typically have the same amount of information as employees but are looked upon to navigate uncertainty. In a people-centred crisis like a global pandemic, for example, HR leaders are seen as 'people experts' and expected to lead the charge as well as coach other C-suite leaders to muster some semblance of stability.
Whether you're an HR or business leader, most would agree that leaders are critical in managing uncertainty. About 60% of executives in the 2021 Deloitte Global Human Capital Trends survey said that leadership is important to prepare for unknown futures. "While much of leadership has historically been about setting direction and ensuring compliance, now effective leadership is shifting to preparing for the unpredictable by coaching, teaming, and fostering workers' ability to learn and adapt," cited the study.
For instance, they found that team leaders are the ones 'best placed' to recognise potential
within their teams. As the main people on the ground, leaders can identify employees with the right capabilities to meet current business needs and know how best to apply those capabilities in each situation. Additionally, 60% of executives said that leadership behaviour is critical to achieve their future vision of preparedness.
Read more: How to delegate and become an effective leader
Develop confidence through first-hand experience
Speaking at an Economist Impact panel discussion, John Philip Orbeta, managing director & CHRO at Ayala Corporation commented that the best way to develop such change agility is through experience – something that the ongoing pandemic has allowed people leaders to do. "About five years ago, they started talking about the future of work," Orbeta said. "And I say, well, that's here today. Whatever we were talking about and sketching and figuring out what it was, it hit us like a tonne of bricks in March 2020.
"All of a sudden, all our playbooks about disaster management, resilience and preparedness, they went out the window because we weren't prepared for what was coming. And I think we just needed to think on our feet."
For the past two years, chief people officers were thus forced to confidently make decisions regardless of the current situation. "It's really that ability to move with incomplete information and make business calls," he said. "I think many times we analyse things to death, and we try to make sure that we have all the right information. I mean, when this [the crisis] was happening, we were making decisions on the fly. I think that's one skill that I think was sharpened by this pandemic."
Read more: 5 roles to evolve beyond your leadership comfort zone
Skill 2: Clear communicators are critical for engagement
Another essential soft skill for leaders is communication. This has been critical since time eternal as it ensured that employees were aligned with the company's direction and goals. A study by McKinsey found that organisations that can clearly communicate their vision and policies are well-placed to see improvements in employee well-being, productivity, as well as feelings of inclusivity. Everything's connected – for example, employees who feel included in more detailed communication were nearly five times more likely to report increased productivity than those who weren't.
Unfortunately, McKinsey found that most organisations and leaders have failed to clearly communicate a vision about the post-pandemic workplace. About 40% of employees said they've yet to hear about any vision from their leaders, with another 28% saying that what they've heard remains vague. Only about a third of leaders (32%) have been communicating well throughout the crisis and been able to keep staff engaged and clear about the future of work.
Read more: How to be a quietly powerful leader
Bank on a communication strategy to enable ease
Fortunately, this is a trait that can be practised in a systematic manner. Good organisational communication requires a strategy that can be developed collaboratively and practised by all company leaders. "The obvious recommendation for organisational leaders: share more with employees, even if you're uncertain about the future, to help improve employee well-being now," McKinsey suggested. "Because communicating about the future can drive performance outcomes today, leaders should consider increasing the frequency of their employee updates – both to share what's already decided and to communicate what is still uncertain."
Another Economist Impact panellist, Diane Brokenshire, global head - all business lines, HR at Standard Chartered Bank can attest to the critical importance of communication to connect with employees. "We've had communication in the past," Brokenshire said. "But I think throughout the pandemic, it really was important. Leaders really learned how to communicate and in a more personal way."
Read more: How to deliver bad news
Skill 3: Empathy and compassion
Lastly, if there's a soft skill that people leaders must develop to engage employees and build a sense of community, it's compassion. Empathy and compassion go hand-in-hand – empathy is an attempt to understand how others feel, while compassion is an action or response to empathy or simply a desire to help.
With everyone reprioritising their needs for their personal and professional lives after two years of remote working, leaders who fail to be empathetic may be at risk of losing employees. A study by Businessolver found that almost all (92%) employees said they'd stay with a company if their leaders showed more empathy. If they're currently engaged at work, they'd be 59% less likely to leave their current role if bosses showed a little care and concern.
Read more: How to be a more compassionate leader
Practise a sense of awareness and understanding
However, the tricky part about developing compassion is leaders must first learn to develop an awareness of others and their varied experiences, even if they've never experienced it themselves. Empathy and compassion are likely the most personal, 'human trait' and will need constant reflection and practise. Some individuals may also naturally be more empathetic than others, so leaders who lack the ability will have to invest in additional effort in both their personal and professional lives to make it a natural habit.
Regardless, everyone's still learning so it's okay to make mistakes and take the time to master human-centred leadership traits. "I think we worked in a world before that maybe wasn't as human," said Diane Brokenshire. "Leaders have now discovered that it's important to be empathetic. One of my colleagues mentioned about the tough times people have gone through, and I think we all [have heard] those stories, and yet they're still coming to work. [It's critical] leaders learn how to be empathetic."