It's more important than ever before to keep morale up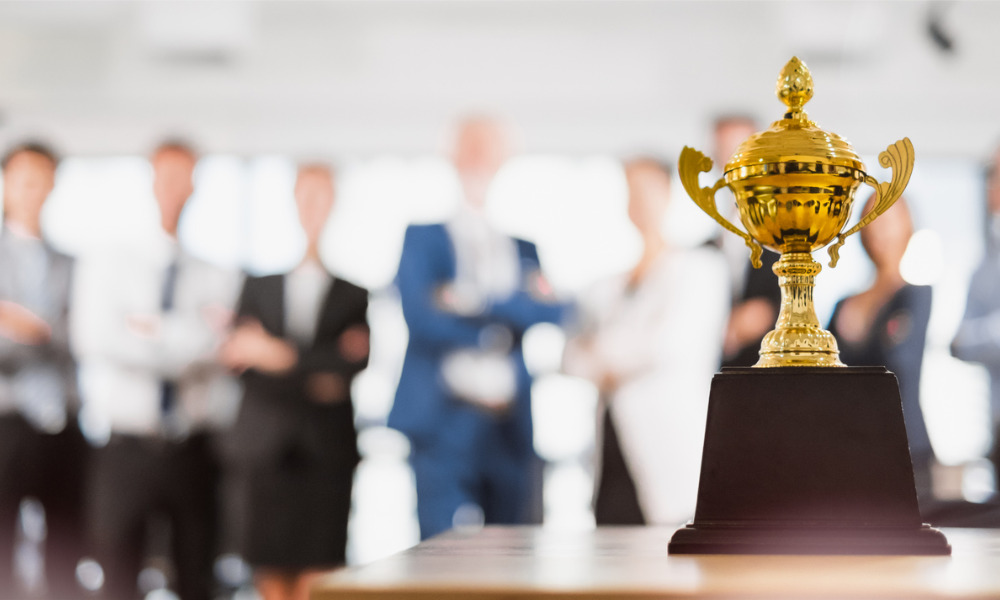 As we continue to navigate the uncertain waters of COVID-19, it's more important than ever before to keep morale up.
Recognizing individuals who continue to make a substantial impact on your day-to-day life is essential – which is why HRD Canada is retuning once again with our annual Canadian HR Awards.
Now in its 7th year, the annual Canadian HR Awards is the leading independent awards celebrating excellence in the HR profession across the nation.
The awards showcase the outstanding HR teams, leaders and employers for their achievements, innovation, and exceptional HR practices.
"It feels amazing to have won!" added Jamie Hoobanoff, founder of The Leadership Agency and winner of HRD Readers' Choice Award for Best Service Provider (fewer than 100 staff), exclaimed at las year's awards.
"The truth is that this category means so much in Canada right now. Small service providers are so important in North America – and so having the voice in HR, providing amazing service within this line of business, is crucial. To be recognized as being great in this way means a lot to us at The Leadership Agency."
The full list of categories can be found below:
The Ultimate Software Award for Best Workplace Culture
The Mercer Award for Excellence in Diversity & Inclusion
The TalentEgg Award for Best Employer Branding
The Accompass Award for Canadian HR Team of the Year (500 Employees or More)
Canadian HR Team of the Year (Fewer Than 500 Employees)
Canadian HR Team of the Year (Finance/Insurance)
Canadian HR Team of the Year (Retail/Hospitality)
The Dentsu Aegis Network Award for Best HR Communication Strategy
The Workhuman Award for Best Reward & Recognition Strategy
The Seneca Award for Best Learning & Development Strategy
The University of Waterloo Award for Next Generation Employment Innovation
The Venngo Award of Excellence for Financial, Physical & Mental Wellness
The Achievers Award for Most Innovative Use of HR Technology
The Payworks Award for Best Corporate Social Responsibility Strategy
Most Effective Recruitment Strategy
Best Talent Management Strategy
Best Labour & Employment Boutique Law Firm
The HRD Readers' Choice Award for Best Service Provider
The Leadership Agency Award for HR Leader of the Year
The ADP Canada Award for HR Rising Star of the Year
The KPMG in Canada Award for HR Champion (CEO) of the Year
The O.C. Tanner Award for Lifetime Achievement in the HR Industry
The HRPA Award for Woman of Distinction
Best Labour & Employment Lawyer (Within A Practice)
Nominate your HR heroes here.