Staff 'waiting up to 30 minutes for a bag check after they had clocked out'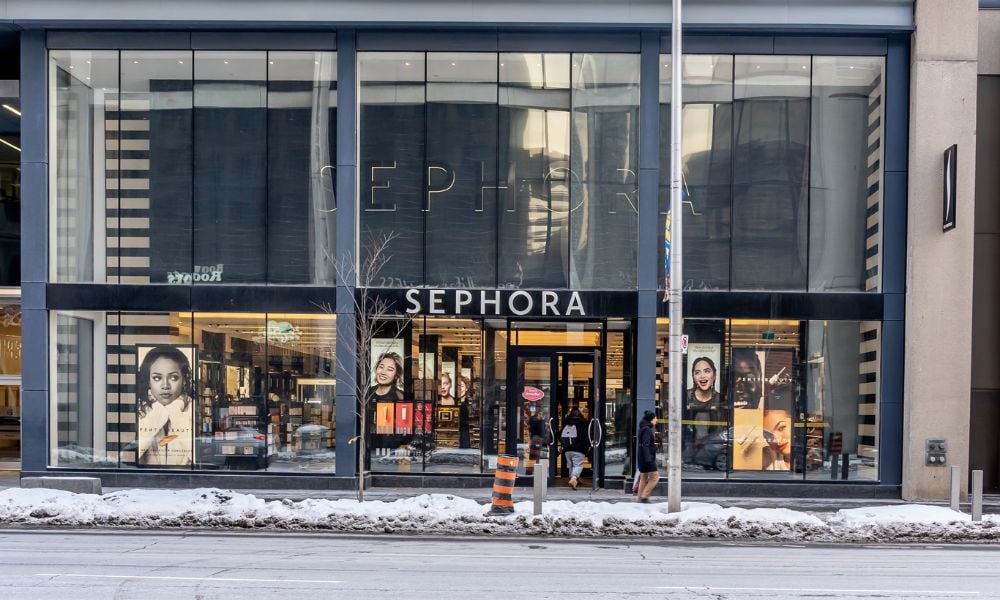 Workers at a French multinational retailer of personal care and beauty products are now getting paid for the time they spend in the workplace while on their way out.
Sephora is implementing a policy dictating that each store must pay workers for the entire time it takes management to check their bags, including wait times. Sephora staff are required to go through a bag check before they leave their work.
"We're very proud of our members for voicing their concern," said Kim Novak, UFCW 1518 president, citing members who had to wait up to 30 minutes for a bag check after they had clocked out.
"They weren't getting paid for this time, even though they were still on the employer's watch. It was unfair, and we're glad to see that Sephora is taking steps to build a more respectful workplace."
The policy at Sephora came into effect on Feb. 9.
After a legal action that has lasted more than 15 years, CIBC recently agreed to pay a total of $153 million to roughly 30,000 current and former employees.
The change comes after workers at the Kamloops, British B.C. store location spoke with their union, UFCW 1518, and asked for paid bag checks during negotiations with the employer. Sephora in Kamloops is the only unionized branch of the store.
"Unpaid bag checks are a big point of contention at lots of Sephora stores. Now, because our members pushed back, there's a new policy that will benefit Sephora employees everywhere in Canada, not just Kamloops," says Novak.
Workers at the location are also fighting to win more respect, equity and better compensation at the bargaining table, according to the union.
Previously, Ed Yuen, VP strategy and business development at ADP, revealed to HRD the hidden dangers of ignoring your overworked teams.