You need to start taking microbreaks seriously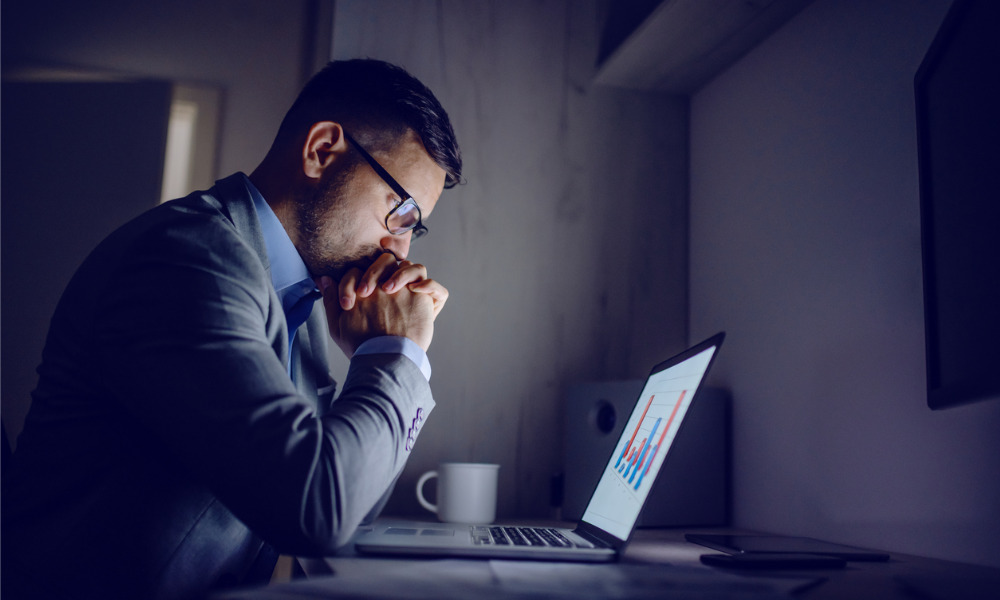 The dangers of overworking are only just coming to the fore, as employee mental health continues to decline. Spurred on by lockdowns and isolation, issues such as depression, stress, and burnout are on the rise. But while everyone is keen on talking about overwork – no one seems to be actually doing anything about it.
HRD spoke to Ed Yuen, VP strategy and business development at ADP, who revealed the hidden dangers of ignoring your overworked teams.
Read more: Is it possible to separate work and personal life?
"In my opinion, the onus is on both the employer and employee to combat this," he told HRD. "It's important to recognize that this dynamic of overworking was in reaction to the pandemic. Gone were commutes – gone were lunch breaks – and all employees were left with was continuous work. I think employers need to encourage these natural breaks in the day – and employees need to be intentional about scheduling breaks into their calendars. Microbreaks make all the difference."
ADP's report found that 44% of employees are logging more hours than ever before, with one in ten working an additional day or more (8+ hours) per week. This culture of overtime is only being made worse by employees' seeming reluctance to take any annual leave.
Read more: Virtually possible: The benefits of recruiting online
"We've noticed that employees aren't taking their vacation time," added Yuen. "Obviously, we have travel restrictions and lockdowns and bans on certain activities - but employers should still be encouraging their teams to take some time off. As a society, we tend to underestimate the importance of annual leave in maintaining good mental health. Employers need to continue to promote the benefits of taking a vacation, even if it's a vacation in the same in the same city."
But it's not all bad news. Despite the increase in hours, 42% of remote workers reported feeling more productive - a 100% increase when compared to April 2020 (21%). What's more, 37% also reported an increase in the quality of their work, a 95% increase when compared to April 2020 (19%). ADP's survey also found a greater recognition for employees' personal responsibilities - 53% of people claimed their employer enables them to work a modified schedule when they must fulfill personal responsibilities during work hours.
Will you be returning to the office? Or sticking to remote work? Tell us in the comments.