Province averts secondary school teachers strike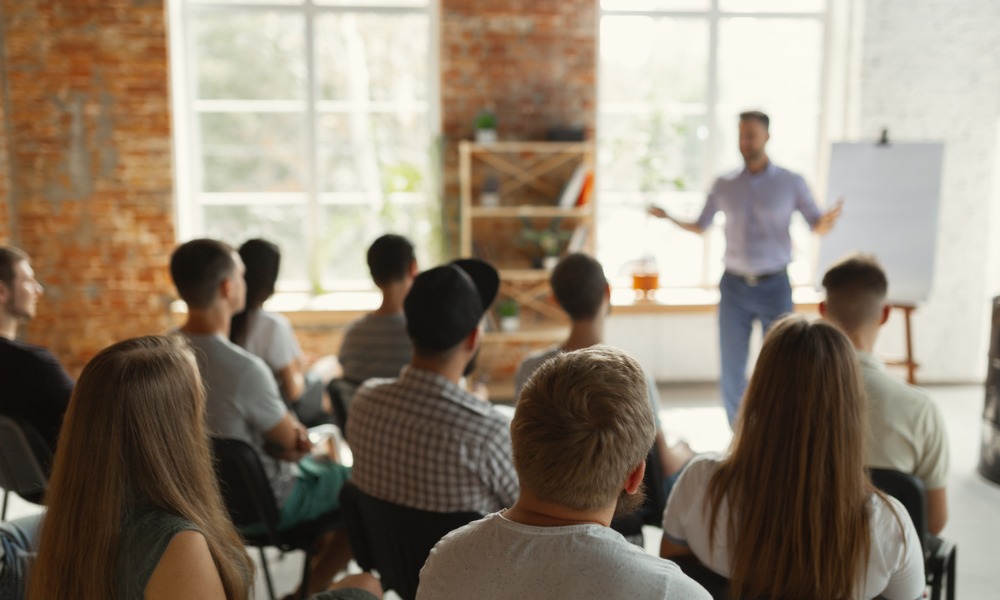 Support staff at public colleges in Ontario have secured bigger wages and extended benefits from their employers. The College Employer Council (CEC) and Ontario Public Service Union - full-time college support (OPSEU/SEFPO CAAT) have mutually agreed to boost the previously set wage increases for these workers.
Under the agreement, full-time support staff will receive an additional 6.5% increase on top of the 3% increase they received under Bill 124 when workers were limited to 1% wage increases.
Ontario's Bill 124 was declared "void and of no effect" by the Superior Court of Justice in late 2022.
"Support staff are the backbone of the college sector, their hard work allows the Ontario colleges to continue providing the world-class education they are known for," said Graham Lloyd, CEO of CEC. "We are pleased to have reached an agreement with the union on wage and benefit increases in recognition of their contributions to the higher education system."
The increase will push the total increases to 9.5% overall throughout the course of the collective agreement. Specifically, the increases will be:
Sep. 1, 2022, to Aug. 31, 2023 – 3%
Sep. 1, 2023, to Aug. 31, 2024 – 3%
Sep. 1, 2024, to Aug. 31, 2025 – 3.5%
The employer and the union also agreed to increase the extended health plan paramedical coverage coinsurance for support workers. The coverage will now be 90% from the previously planned 85% – up to a combined maximum of $4,750 per person. This increase will be implemented on Jan. 1, 2024.
"This settlement is a step toward bridging the gap between what college support workers earn and the high cost-of-living, but we still have a long road ahead," said Christine Kelsey, the union's bargaining team chair and assistive technologist.
Full-time college support staff work in over 150 positions in Ontario's colleges, including administrative assistants, clerical staff, admissions and registration staff, program coordinators, disability advisors, and many more, according to OPSEU/SEFPO.
And over 25% of them make less than $60,000 per year on average, and of those, 82% are women, according to the union.
Ontario secondary school teachers' strike averted
Ontario has also reached a tentative four-year agreement with the Ontario Secondary School Teachers' Federation (OSSTF/FEESO), according to the provincial government.
The agreement, however, is awaiting ratification by the union's members. OSSTF represents more than 60,000 members in Ontario's English public secondary schools.
The proposal guarantees that OSSTF/FEESO members will receive a remedy for wages lost under Bill 124. Members will receive the remedy without having to wait for the courts to decide on the constitutionality of Bill 124, noted the union.
"It is a comprehensive proposal for our membership to vote on as it includes a pathway to a Bill 124 remedy in addition to moving bargaining forward after 13 months of avoidance from the Ford government," said OSSTF/FEESO President Karen Littlewood "It will also mean that we, as dedicated education professionals, will be able to continue to deliver stability for students in Ontario while seeking the best possible deal for the OSSTF/FEESO membership."
The tentative agreement also provides for bargaining to continue without the threat of strikes. If a collective agreement cannot be reached by October 27, 2023, the parties will enter binding interest arbitration to resolve any outstanding issues, said Stephen Lecce, minister of education.
Through this process, a neutral third party will make binding decisions on all outstanding matters.
Unions representing workers in Ontario's secondary schools – as well as elementary schools – previously said they will be asking members to vote in favour of a strike mandate as they expressed frustration at the slow pace of negotiations.
"To ensure stability across the entire education system, we are inviting all outstanding teacher unions to meet with the government as early as Monday to also enter into a tentative deal ahead of the start of school. Let's get these deals done and let kids get back to learning in peace and with confidence," said Lecce.
The province's central collective agreements with the teachers and education workers unions expired Aug. 31, 2022.