Company 'extremely disappointed' employees reject agreement endorsed by union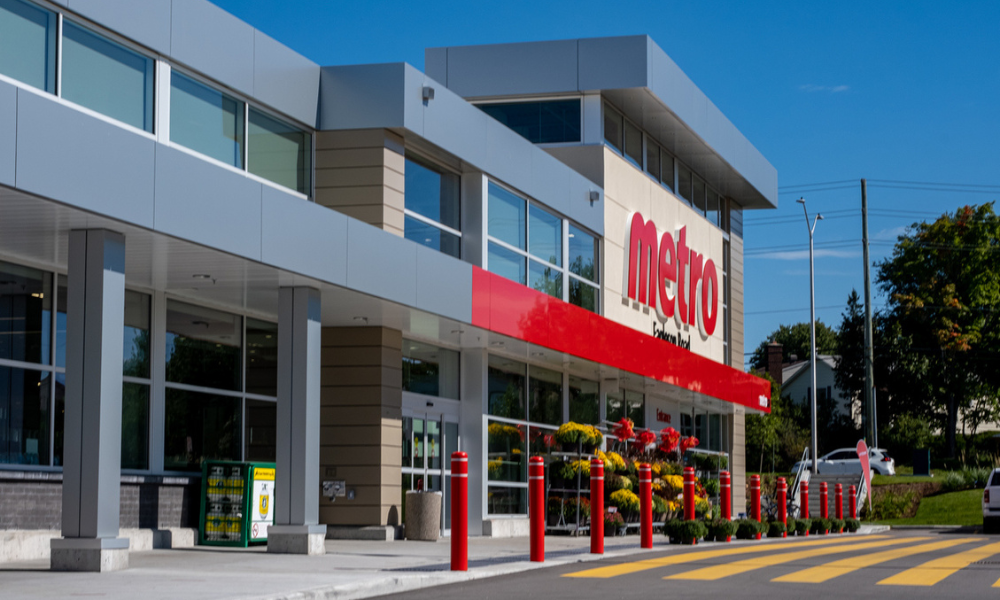 Thousands of unionized Metro grocery workers walked off the job Saturday, after Unifor Local 414 members voted to reject a tentative collective agreement.
Overall, some 3,700 full and part-time store clerks in all departments, including cashiers, department managers and pharmacy and Starbucks staff – all represented by Unifor Local 414 – joined the labour action, described as the largest in the union's history.
The strike affects 27 Metro locations in the Greater Toronto Area. Metro stores impacted by the strike included those in Toronto, Brantford, Orangeville, Milton, Oakville, Brampton, North York, Islington, Willowdale, Mississauga, Etobicoke, Newmarket and Scarborough, according to the union.
"We brought the tentative agreement to our members because it contained considerable gains, but our members are clear that it simply isn't enough," said Lana Payne, Unifor national president.
Recently, an arbitrator in Ontario awarded more than 65,000 hospital-sector registered nurses (RNs) and health-care professionals with the most significant wage increases in decades, according to a trade union. Arbitrator William Kaplan provided average wage increases of 11% over two years, noted the Ontario Nurses Association (ONA).
Payne also noted that workers all over are fighting for better deals from their employers.
"Working people are fighting back everywhere, from the ports of Vancouver to grocery store workers here to Teamsters workers in the United States," Payne said in a CTV News report, which also cited a strike by Manitoba Liquor Mart employees.
Metro 'extremely disappointed' with strike
Metro said it is "extremely disappointed" that a strike occurred even though the union bargaining committee unanimously recommended the agreement to its members.
"The company has been negotiating with the union for the past few weeks and reached a fair and equitable agreement that meets the needs of our employees and our customers while ensuring that Metro remains competitive," said a press release.
"The settlement provided significant increases for employees in all four years of the agreement, as well as pension and benefits improvements for all employees, including part-time employees."
Previous labour actions
Late Sunday, the International Longshore and Warehouse Canada and the British Columbia Maritime Employers Association announced that they have concluded a negotiated collective agreement with the assistance of the Canada Industrial Relations Board.
The parties are recommending ratification of the collective agreement to the union's membership and member employers respectively, they said.
Last month, about 1,800 striking Halifax-area education support workers returned to work after ratifying their latest contract, according to CTV News.