'These public services are critical to our sector and must be reinstated immediately'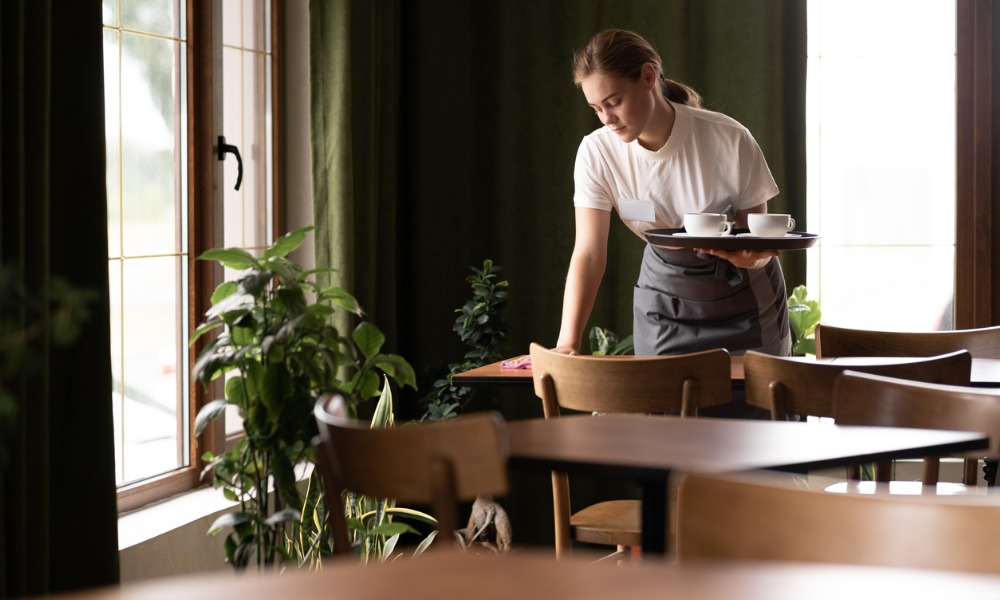 Restaurants Canada is calling for an end to the labour strike by members of the Public Service Alliance of Canada (PSAC).
Yesterday, more than 155,000 Public Service Alliance of Canada (PSAC) members working for the Treasury Board and Canada Revenue Agency began their labour action, and this is hurting the employers in the foodservice sector, said the industry group.
"Restaurants Canada is calling on all parties to implement a timely solution and end the disruption of these critical public services without an unsustainable cost to Canadians," it said.
The strike action began at 12:01 am ET April 19 – setting the stage for one of the largest strikes in Canada's history.
Many small and medium-sized businesses have struggled to recover from the impact of the COVID-19 pandemic, and this strike will only place more pressure on the sector and lengthen its recovery, according to the group.
The sector is the fourth-largest private-sector employer, directly employing 1.2 million people and indirectly supporting more than 290,000 jobs in related industries, with $32 billion in food and beverage products purchased every year.
The strike also comes at a bad time, said Restaurants Canada.
"This comes at a particularly challenging time as tax season is upon us, adding stress to business owners and operators, as well as delaying and challenging the tax filing process as a whole; without offering an extended deadline."
And while the federal government is focusing on immigration as employers struggle to fill job openings, the strike will add to the existing backlog of unprocessed applications, effectively leaving needed roles empty for "desperate employers," said Restaurants Canada.
"We respect the right to collective bargaining; however, these public services are critical to our sector and must be reinstated immediately."
Canada Revenue Agency
Meanwhile, the Canada Revenue Agency is calling on PSAC to cooperate so they can put an end to existing labour issues.
"We call on the PSAC-UTE to work with us, build on the progress we have already made, reach an agreement and continue to deliver the important services Canadians rely on," it said.
The CRA claimed that over the past few months, it has "made every reasonable effort to avoid a labour disruption".
Specifically, during the mediated negotiations on April 17 and 18, the CRA presented "a fair, competitive offer" to the PSAC-Union of Taxation Employees (UTE) which includes a 9% wage increase over three years. That, said the government agency, mirrors the recommendations of the third-party Public Interest Commission with the PSAC and Treasury Board Secretariat of Canada.
Minimum wage for employees of federally regulated workplaces jumped to $16.65 per hour earlier this month.
However, the PSAC-UTE countered with a proposal of 22.5% over the course of three years, which includes a market adjustment of 2%. Previously, UTE members were demanding a three-year wage increase of 20.5%.
"The CRA has made consistent efforts to address the PSAC-UTE's main priorities and we remain confident that the parties can continue to find areas of potential compromise and trade-off, through honest discussions and concessions by both sides," said the CRA.
PSAC previously said that remote members must join striking workers in picket lines. This, however, will be a problem for those who were hired in the middle of the pandemic and have never reported to work in an office since, says Rich Appiah, an employment and labour lawyer based in Toronto, in a CBC report.