From tax credits to anti-scab laws – HR leaders have a lot on their plate this year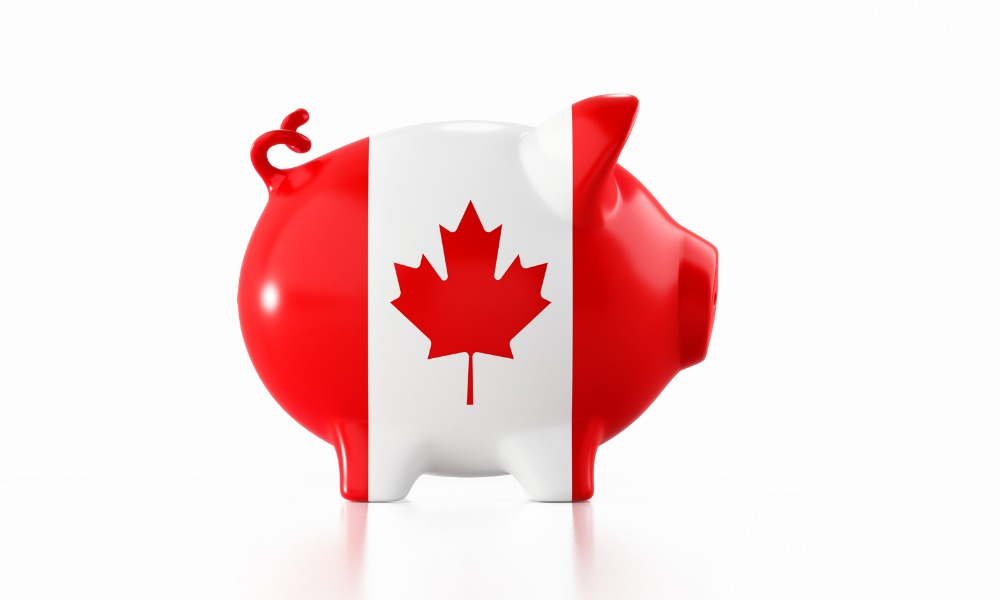 Tax reforms, health care and clean energy investments seem to be the order of the day in this year's Federal Budget. Announced by Finance Minister Chrystia Freeland on Tuesday, the outlined 2023-24 Budget hit upon many expected points for employers – and some ESG surprises.
For HR leaders and their organizations across Canada, the most intriguing updates revolved around a number of initiatives aimed at improving employee welfare – particularly looking at the cost of living crisis, improving health care service and more focus on green schemes.
Skills investments and industrial action
With union action underway across Canada, a main focus from the government is improving working conditions and improving skills. Freeland announced that this will include a $197.7 million investment in student work placements – as funding help for tradespeople.
And while this is good news for individual workers, it could also be a helpful boost for employers too – especially where the ongoing talent shortage is concerned. According to data from the Ontario Chamber of Commerce, 87% of businesses are now facing labour shortages – ranging from the accommodation sector to transport and healthcare. Last week, Premier Ford seemed to double down on this after promising a $224 million provincial budget pot to boost skilled trades.
And this can't really come soon enough – especially for the health sector. Speaking to HRD, Mike MacLellan, partner at CCP, says that post-pandemic frontline staff have been under pressure, something that could lead to yet more salary demands.
"The COVID-19 pandemic exacerbated, if not created, a tremendous strain on frontline hospital workers," he says. "[They] appear to be due to demand wage increases as part of an overall healthcare strategy that the federal government will be partially funding."
Green energy and ESG
Environmental, Social and Governance (ESG) has become a core concern for organization over the past couple of years – and this importance is only set to grow in 2023. Off the back of President Biden's Inflation Reduction Act, the government has committed to investing in "abundant and low-cost clean electricity", whilst also offering investment tax credits equal to 30% at a cost of $4.5 billion.
Businesses that opt to "go green" can also get a credit of 15% for investments in natural gas electricity - with the Investment Tax Credit for Carbon Capture, Utilization and Storage protecting the use of the gas in industrial practices. In order to be eligible for these credits, Canadian organizations have to pay employees a total compensation package that equates to the prevailing wage. – that wage being based on union compensation including benefits and pensions.
"The Ontario government has been pretty aggressive courting manufacturers to the province for electric vehicles and their components in particular," adds MacLellan. "I expect the federal budget will include some measures to support the industry, which would also support the government's commitment to environmental sustainability."
And with more and more employees actively choosing to work for greener companies, investing in ESG isn't just a government push it could also help employers in a competitive candidate market.
Anti-scab laws
After an onslaught on strikes across Canada last year, the government revisited its proposed anti-scabbing legislation. Anti-scab laws would prevent replacement workers being brought into to federally regulated workplaces during a strike or a lockout. These changes to the Canada Labour Code could also include provisions to levy penalties against organizations who flout the rules – as well as laws that stop employers from trying to transfer work once the collective bargaining process in underway – or so hopes the unions.
Speaking to the media, CUPE National President Mark Hancock says that Canadian workers deserve this legislation.
"With Bill C-302 tabled last fall, and federal consultations wrapping up today, we have the momentum for it. Now the federal government has to get the job done," says Hancock. "It's appalling that in Canada, in the 21st century, we still have a system that allows employers to lock out their workers, and then hire replacement workers to take their jobs. All so they can avoid negotiating a fair contract with their employees. That has to stop now."
Immigration investments
Off the back of the Federal Budget, Ontario announced that it intends to add an additional $25 million over three years in its immigration program. The move is expected to once again ease the burden on the labour shortage, helping employers find much-needed new talent.
"Our government is ready to welcome more skilled newcomers to Ontario, to help build the highways, transit, schools, homes and hospitals our growing population needs," says Premier Ford. "As we continue to tackle historic labour shortages, we're doing everything we can to ensure we have the workforce to help build Ontario. It's all hands on deck."
Canada's population boomed in 2022, increasing from 38,516,138 to 39,566,248, down in a large part of immigration. Seeking to rebuild to pre-pandemic figures, organizations are investing more in foreign workers – especially refugees from Ukraine, Hong Kong and Afghanistan.
HRD recently discussed the matter with Pedro Antunes, chief economist at the Conference Board of Canada, who revealed the logistics of hiring permanent foreign workers – and the impact it's having on the talent market.