Ceridian GM, and Canadian entrepreneur, discusses the biggest challenges businesses are grappling with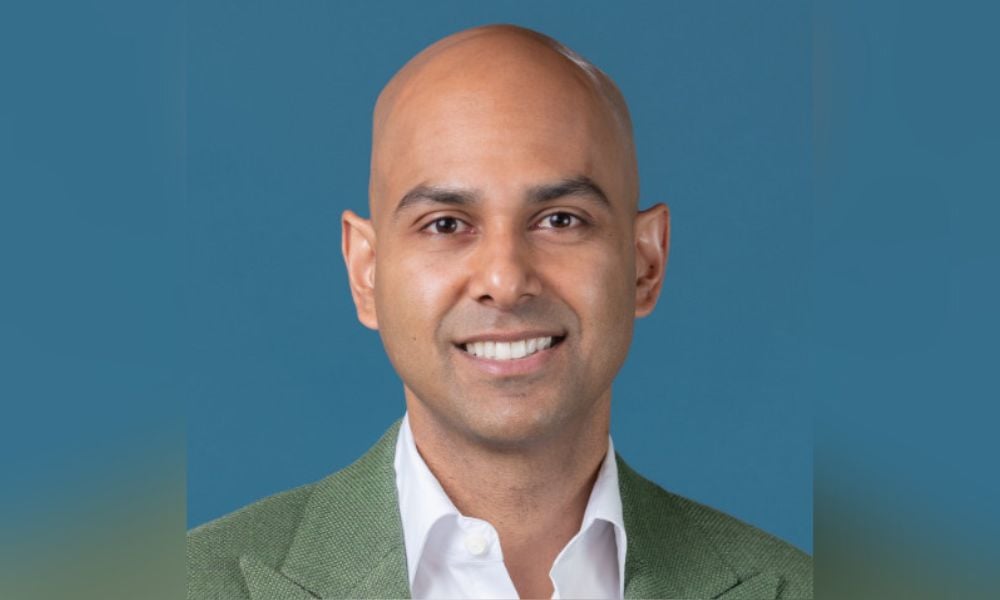 If retention was the buzzword of 2022, reskilling will be the talk of the HR industry in 2023, predicts Somen Mondal, general manager at Ceridian.
"The best way to get new talent is from within and doing it at scale," Mondal told HRD.
Considering the dearth of talent available in this highly competitive market (even with the avalanche of layoffs and hiring freezes across the United States), traditional recruiting methods simply aren't working anymore. To ensure that they have the workers they need not only for the present, but also the future, employers are going to have to get better at sourcing their own talent and actively developing their employees' skills.
However, employees' plates are already overflowing in the breakneck pace of a post-COVID world. With the transition to working from home, the line between on and off the clock has blurred, resulting in an always on-call mentality that's causing widespread burnout across every industry. How can they be expected to focus on learning and development on top of their current obligations and responsibilities?
Somen Mondol announces Dayforce Skills Engine! New Career Explorer to take advantage of the skills engine. #CeridianInsights pic.twitter.com/NgUgDldcwu

— Trish McFarlane Steed (@TrishMcFarlane) November 9, 2022
Naturally, Mondal suggests a technological solution. After all, he joined the Minneapolis-based global human management capital software firm, which has offices in Gardena and Fountain Valley, CA, last year after Ideal, his Canadian HR tech firm, was acquired by Ceridian. Prior to Ideal, he served as co-founder and CEO of Canadian tech firm Field ID, which was acquired by Fortune Brands in 2012. His other accolades include spots on both the Profit Hot 50 and Deloitte Fast 50 lists, as well as the EY Entrepreneur of the Year award in 2012.
"Going into a learning system isn't exactly fun," Mondal says. "It's not a consumer system like Spotify or Netflix. Our suggestion is to make it as consumer friendly as possible. Use an app that provides a consumer-like experience, allowing employees to choose where do they want to go in their career, and from there, it gives recommendations. It makes learning and development more about the employee, more aspirational."
Career pathing isn't limited to learning opportunities, though. It should also include job, gig and mentorship opportunities. Internships, apprenticeships and mentorships are invaluable ways to not only properly vet prospective hires, but also keep long-term employees engaged. According to the National Association of Colleges and Employers (NACE), internal interns who are hired full-time have higher retention rates compared to external interns and never interns.
After one year, internal interns are 16% more likely to be retained than external interns and 32% more likely to be retained than new hires who lack internship experience, according to NACE's 2021 Internship & Co-op Survey Report. After five years, internal interns are 9% more likely to be retained than external interns and 15% more likely to be retained than those with no internship experience.
Furthermore, companies with formal mentorship programs increased intra-organizational relationships and collaboration by 37%, and when companies offer mentorship programs, employee engagement and retention increase by 50%, according to a study by the Association for Talent Development.
Providing ongoing learning opportunities that allow employees to learn new skills can also lead to a higher retention rate, which is vital during the Great Resignation. (More than 80 million Americans have quit their jobs since the beginning of 2021, according to the U.S. Bureau of Labor Statistics.) HR leaders are scrambling to fill those gaps by ramping up recruiting efforts, which include creating a more modern job candidate experience.
"HR leaders are wondering how do you improve time to fill and efficiency," says Mondal, who cites CareerBuilder research that 81% of candidates expect continuous communication. "Using just email and phone doesn't work anymore. People want text. It's almost a requirement now to get candidates into interviews."
Mondal has observed a general interest in talent-oriented solutions since the pandemic. Of course, it takes data to support those solutions, especially when trying to convince CEOs and fellow C-suite members that the investment is worth it.
"You have to start understanding data – it should be one of your strengths," Mondal says. "You have to know numbers and conversion rates. Analyze that data and make action on it. If data is hard to understand, then the system isn't doing a good job. It's up to the vendor to make it easier for HR leaders."