General Assembly VP shares advice on how HR leaders can invest in upskilling and reskilling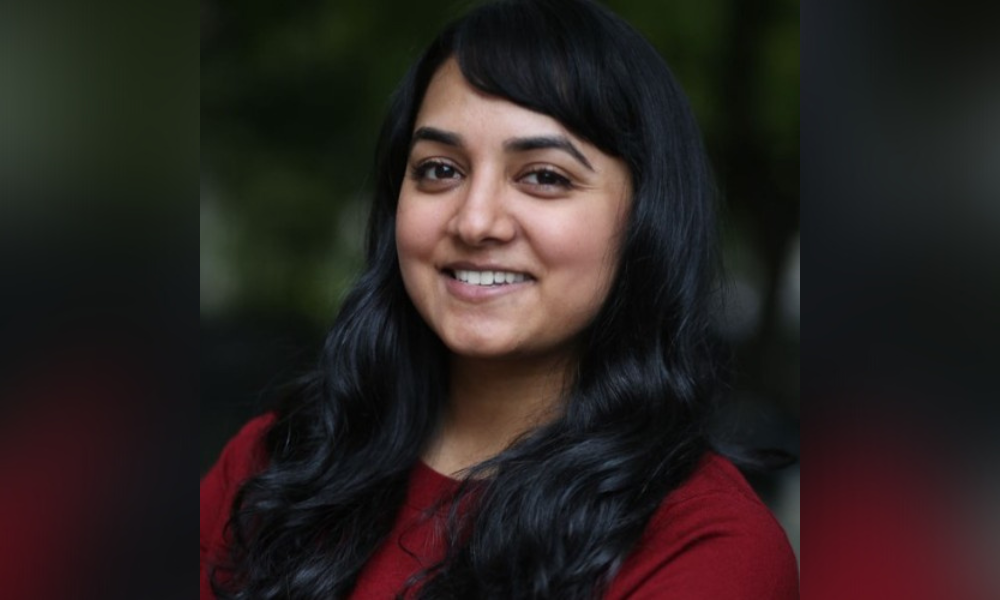 This article was produced in partnership with General Assembly.
Despite the avalanche of layoffs, hiring freezes and budget cuts ahead of an anticipated recession, technology workers throughout the United States remain in high demand and talent leaders are focusing on resilient workforce strategies.
After all, employment of computer and information research scientists is projected to grow 21% from 2021 to 2031, much faster than the average for all occupations, according to the U.S. Bureau of Labor Statistics.
However, companies are struggling to hire workers across the IT sector, from computing infrastructure to cybersecurity to developers and data scientists. Macroeconomic trends, as well as microtrends specific to the tech employment space, have fundamentally shifted the talent landscape. For example, the Trump administration's restrictions on guest worker visa programs, including the H-1B program favored by tech firms, has dried up the talent pool.
Download: The Employer's Roadmap to Harnessing the Great Resignation
The COVID-19 pandemic has also shrunken the workforce. The Pew Research Center estimates that 1.1 million more people retired earlier than expected in 2020, while more than a million women dropped out of the workforce (primarily for childcare and caregiving responsibilities) between February 2020 and January 2022, according to the U.S. Bureau of Labor Statistics.
Then there's the Great Resignation, in which companies across the U.S. are experiencing historic turnover. More than 81 million Americans have quit their jobs since the beginning of 2021, according to the Bureau of Labor Statistics. More specifically, almost three quarters (72%) of tech workers are considering a new job, according to a 2021 TalentLMS survey.
Taking all of this into account, HR leaders must realize their traditional recruiting methods simply aren't working anymore. To ensure that they have the workers they need not only for the present, but also the future, employers are going to have to get better at sourcing their own talent and actively developing their employees' skills.
That's where General Assembly steps in. As part of the Adecco Group, the New York City-based company is a pioneer in talent acquisition and employee development strategies, specializing in today's most in-demand skills.
"As we all know, the pandemic has triggered a series of shifts in how companies and workers view their work and well-being, starting with the Great Resignation and now moving to the trend of quiet quitting," Priya Ramanathan, vice president of government and workforce partnerships at General Assembly, told HRD. "Workers are looking for opportunities that guarantee job growth, the ability to earn meaningful wages and more flexible working arrangements that better support themselves and their families. For companies, investing in upskilling and reskilling training is a direct response to many of these trends."
Download: The Employer's Roadmap to Harnessing the Great Resignation
"For existing talent," Ramanathan adds, "retention is king and providing ongoing learning opportunities that allow employees to learn new skills or provide upward or new career possibilities can lead to employees who double down on their commitment to stay within a company. These investments are also meaningful for attracting new staff who may be leaving environments where they did not feel invested in. Engaging reskilling training pathways can also help companies build direct to hire pipelines for entry and mid-level roles that remain hard to fill."
General Assembly has helped more than 400 clients in 25 countries, including more than 40 of the Fortune 100, to transform teams through its leading-edge programs in technology, data, marketing, design and product. With more than 25,000 employees trained and more than 70,000 alumni from its full- and part-time courses, General Assembly's solutions provide immediate and proven impact on the job. Nearly all (91%) of General Assembly graduates are retained an average of 2+ years and 81% an average of 3+ years, according to a review of Disney and Capital One General Assembly cohorts.
Over the past decade, General Assembly has worked with a broad range of businesses that are interested in improving their diversity, equity and inclusion (DEI) commitments. After all, 68% of business leaders feel there is a lack of diversity in their tech workforce, and more than half (51%) struggle to recruit diverse entry-level tech talent, according to Wiley's 2021 Diversity in Tech Report.
Perhaps these sentiments from people aged 18-28 polled by Wiley can shed some light on the struggle: 68% have felt uncomfortable in a job because of their gender, ethnicity, socio-economic background or neurodevelopmental condition; 39% were never given any information about tech careers at high school/college; and half have left or wanted to leave a tech job because the company culture made them feel uncomfortable.
Download: The Employer's Roadmap to Harnessing the Great Resignation
Detecting a common thread when it comes to moving the needle on DEI goals, General Assembly says companies are inadvertently making the same three DEI mistakes: lack of investment, leading from the middle rather than the top and relying on traditional methods of recruitment and hiring.
But it's not too late for course correction.