HR head talks about how to navigate – and thrive – through ongoing talent shortage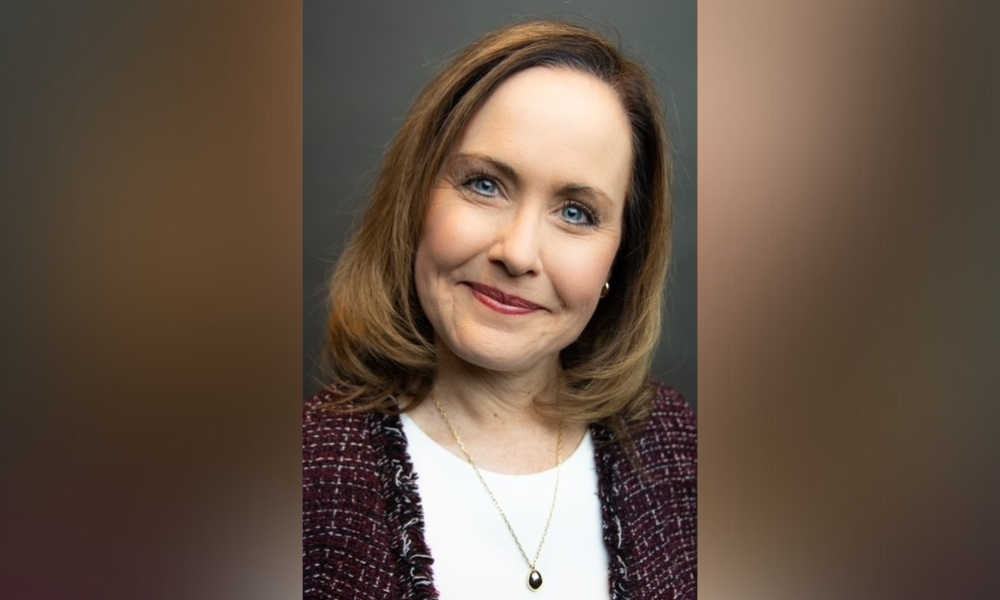 Looking to reach the level of chief human resources officer? It's time to maximize your network. Speaking to HRD, Natalie Dopp, the newly-appointed chief people officer at recruitment platform HireVue, says that confidantes and allyship are key.
"The deeper I get into my career, the more precious my mentors and network have become," she says. "I wouldn't be where I am today without my confidantes and colleagues, so I highly recommend to anyone who wants to become a CHRO tapping into their network to determine who can provide valuable advice and guidance.
"Talk to people you trust who have gotten to where you envision yourself. Listen to their stories, find what resonates with you, and put this to work in your personal journey."
Having joined HireVue earlier this year, Dopp is ready for the challenge – but is grateful to have joined an organization that already boasts "strong foundations".
"I'm looking forward to building off of this to create the most incredible place to work by focusing on ensuring each portion of the employee journey is impactful in unique ways that motivate each team member," she tells HRD.
Skills-first recruitment in a talent shortage
And, in today's talent market, recruitment and hiring strategies are the difference between companies that will thrive and ones that will inevitably fade out. In Canada, economic uncertainty and inflationary concerns continue to haunt organizations – with employees demanding higher wages in the face of rising costs of living.
With workers opting to jump ship in search of more money, employers are having to get creative in their attraction and retention plans – something Dopp believes begins with understanding "skills-first" recruitment.
"If I was going to recommend one strategy change to fellow talent leaders today, it would be to lean into a skills-first approach to hiring," she tells HRD.
"There are perfectly qualified people who are overlooked every day because they don't exactly match outdated resume requirements. Companies can start by removing degree requirements where they're not absolutely necessary, and adding a skills assessment in the beginning of the process to simultaneously open up the funnel, increase fairness, and allow recruiters to focus their energy on top qualified candidates."
Using ChatGPT as a hiring partner
For HR leaders, the past few months have been exhausting – especially where recruitment is concerned. Three in four HR practitioners are suffering from hiring burnout, according to a recent report from software firm KarmaCheck. As such, 54% of HR leaders have pressed pause in hiring for now – because of the stress of it all – and 61% have even considered quitting their current role.
Speaking with Dopp, she reveals how HR teams should look to emerging technologies – specifically AI – to help ease the burden.
"Mitigating bias in hiring is an ongoing and iterative process that requires commitment across an entire organization," she prefaces. "It starts first and foremost with embedding diversity, equity and inclusion into the fabric of your company. DEI should be a part of your values, goal setting and performance management process – only then will it be treated as a top priority."
ChatGPT has recently arisen at the new go-to tool for HR hiring – one that promised to speed up recruitment times and automate time-wasting tasks. However, as with all tech, HR needs to go in with their eyes open – as one VP of HR tells HRD that "humans with bad intentions" is one of the worst after-effects of sentient tech.
And at HireVue, they're open to new ideas - including assessing how and how ChatGPT can be used with.
"ChatGPT is an exciting new tool, and our Science Team is actively researching whether or not it can be utilized to improve the candidate experience," she tells HRD. "We don't have any concerns about fairness right now, but it's such a new technology that it should be rigorously tested before it's implemented anywhere as it could have unintended consequences."
Bracing for change in 2023's HR sphere
Looking ahead to the rest of the New Year, technology and its impact on the hiring arm of HR will only continue to grow – with data from iSmart highlighting that 99% of Fortune 500 companies committing to using recruitment tech in 2023. And, as investments in hiring technologies only expected to increase in the coming months, Dopp advises HR leaders to lean into the rise of analytics to enhance not only hiring but business outcomes as a whole.
"An incredibly valuable skill for all HR professionals is the ability to tie their team's success metrics directly to larger business goals," she says. "Being able to understand your industry, customers and mechanism for generating revenue is critical to being an effective HR business partner."