For HR, the possibilities are quite literally endless – but so too are the challenges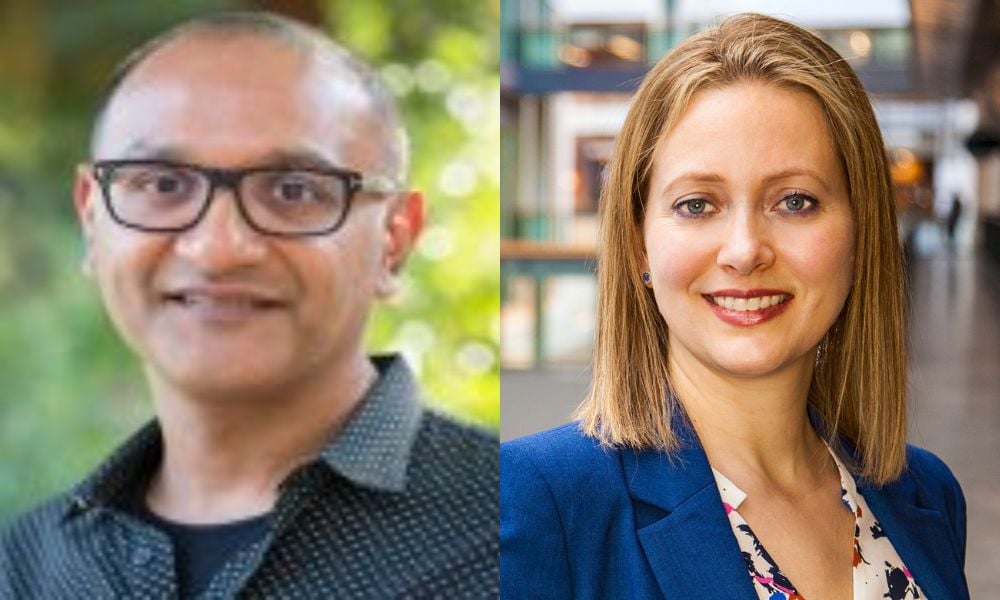 In part one of HRD's ChatGPT series, we look at the pros and cons of AI's reign over the people function.
If you haven't heard of ChatGPT by now then, really, where have you been? As of January 2023, the game-changing app had over 100 million users, with its parent company being valued at a staggering $29 billion.
Why the hype? Well, because it's like nothing we've seen before. The newest development in the world of AI, ChatGPT is a bot capable of creating copy, answering questions, analyzing analytics and even writing codes – to name but a few uses.
For HR, the possibilities are quite literally endless. But so too are the challenges.
"Today, HR leverages several work technologies to help improve hiring top talent, manage and improve the employee experience, provide powerful data analytics," prefaces Marlina Kinnersley, CEO of organizational success platform Fortay.ai.
"ChatGPT will be a game-changer supporting tool for HR and, in general, all business leaders in many ways. However, like any other AI tool, we need to ensure it's used ethically and fairly and does not exclude or discriminate."
But it's not omnificent. As with all man-made technologies there's some scope for error, which is something employers need to bear in mind during their adoption stages. Kinnersley advises being wary of ChatGPT's limitations, specifically:
ChatGPT cannot ask clarifying questions, making it a one-way conversation
Potential bias in ChatGPT's fast-moving training model
Misinformation, false negatives or positives, and plagiarized content
ChatGPT cannot offer personalized or tailored responses to your unique situation or data
How will ChatGPT impact HR?
When any new technology emerges, HR practitioners' ears prick up. The HR technology market is worth nearly $30 billion globally – with that figure only set to increase in the coming months. For HR leaders, ChatGPT will change almost every aspect of the function. It won't, however, replace the human touch.
"Beyond the individual level, since this technology disrupts business operations, it requires looking at how people will operate and ultimately how workers are retrained and reskilled for new roles," says Jeetu Patel, EVP and GM, security and collaboration at Cisco.
"In the future, all successful companies will infuse AI into every product that gets built. However, as an industry we need to approach training and job descriptions differently to address the rise of the technology.
Organizations can expect to use ChatGPT to write job descriptions, streamline hiring processes, write internal HR policies and help revolutionize payroll platforms. However, employers need to remember that the bot isn't capable of thinking up its own ideas – as such, it will always need an HR person monitoring output.
Should we be wary of intelligent AI?
Since the first dial-up modem, people have been both tantalized and somewhat terrified of tech. With movies like Minority Report and I, Robot perpetuating a fear of sentient bots, it's no wonder new development in AI are eyed with trepidation.
But, love it or hate it, technology isn't going anywhere.
"With ChatGPT in its infancy, a lot of kinks have to be worked out," adds Jeetu. "We need to be very careful about the downsides, ranging from the need to address IP ownership, the rights of original content owners, the people behind generating AI-driven content and more.
"To me, the biggest risk is humans with bad intentions. Imagine if AI could understand emotion and started having emotion itself with negative intentions taught by its human creators. You can't even imagine the consequences of this.
"Good actors in the space have the responsibility to get to the finish line first and as industry we must ensure ethical, regulatory and security measures are put in place to ensure the worst never happens so we can focus on the benefits of ChatGPT."
But should we fear it?
Not according to Kinnersley. As she tells HRD, the rate at which technology is evolving is exponential – meaning as leaders, you really need to a get a grip on it or risk falling behind. Rather than fear AI, Kinnersley says leaders should be taking note of it's being utilized in the right hands.
"We should view it as a tool to enhance how we work and the quality and efficiency of language-related tasks," she tells HRD. "Breakthrough technologies like ChatGPT will take care of tedious tasks while allowing us to focus on high-value activities.
"However, like any other tool, we must clearly understand its limitations and weaknesses to mitigate potential risks like bias, unfairness, and unethical outcomes."