How can employers help stressed-out staff without breaking the bank?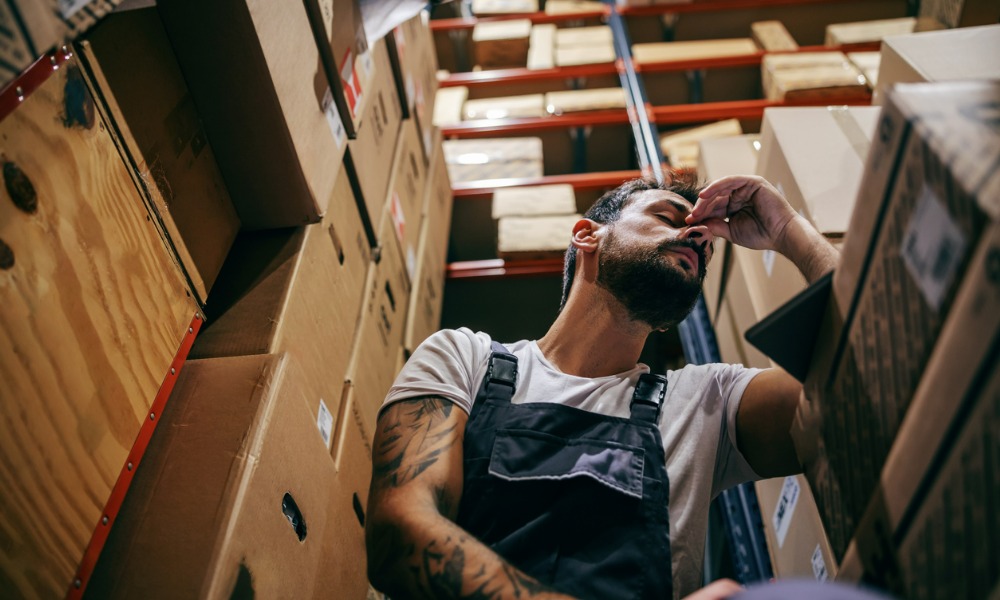 One in six North American employees are more stressed about their personal finances today than they were last year, with this culture of anxiety leading to a productivity slump.
That's according to a study released by Ceridian in partnership with the Financial Wellness Lab of Canada, which found that 78% of workers are actively trying to increase their income to stave off the inflation crisis, with four in five cutting back on discretionary purchases such as dining out, entertainment, and shopping.
"Financial stress is no longer just an individual's problem – it's an organizational roadblock that's costing companies billions of dollars in lost productivity," says Seth Ross, general manager, Dayforce Wallet and consumer services at Ceridian. "Employers must provide their people with greater financial flexibility to foster workplace productivity and wellbeing."
The data found that eight in 10 employees spend their time at work stressing about their money worries – leading to a potential annual loss of $50 billion in Canada. To help stem the gap in their finances, 50% of Canadian employees who have an emergency savings account have tapped into it this year, just to pay for necessities.
What's HR's role in employee financial health?
It's clear that in Canada, if not the world over, employees are struggling with their personal finances. The cost-of-living crisis coupled with rising inflation has led to a reduction in purchasing power, something that's leaving Canadians out of pocket.
But what is an employer's role in this crisis? Should businesses increase base salaries to offset rising costs, offer emergency loans, or simply keep stum and hope for the best?
Speaking to HRD, Pedro Antunes, chief economist at The Conference Board of Canada, warns employers against hasty salary hikes – suggesting it could only lead to further complications in 2023.
"If employers are forced to increase wages because of pressures in labour markets, they counter that by increasing prices," he says. "We end up with this wage/price vicious cycle that doesn't help employees improve their real purchasing power. In the end, this can lead to even higher interest rates, adding to the risk of a recession.
"Instead, employers should consider one off measures, bonuses or temporary inflation-beating measures to help their staff. That can help get inflation down over the longer term, benefiting both households and businesses."
How to support and attract talent without breaking the bank
Despite these stark warnings, Canadian employers are still raising wages. Research from Robert Half found that 42% of Canadian businesses are offering higher starting salaries for new hires, with 79% of employers raising base salaries for existing staff.
So, how do you attract much-needed candidates without breaking the bank?
Mental health is a good place to start. Research from Mercer found that 42% of employees who have access to mental health support are less likely to leave their current employer when compared to the 27% who don't have access.
But it's a mistake to assume employees only value money as a reward. In fact, a survey from the Incentive Marketing Association found that 65% of employees actually prefer non-monetary incentives over monetary rewards.
How are you helping your teams through the cost of living crisis? Tell us in the comments.