But study highlights 'continued shortcomings' in reporting efforts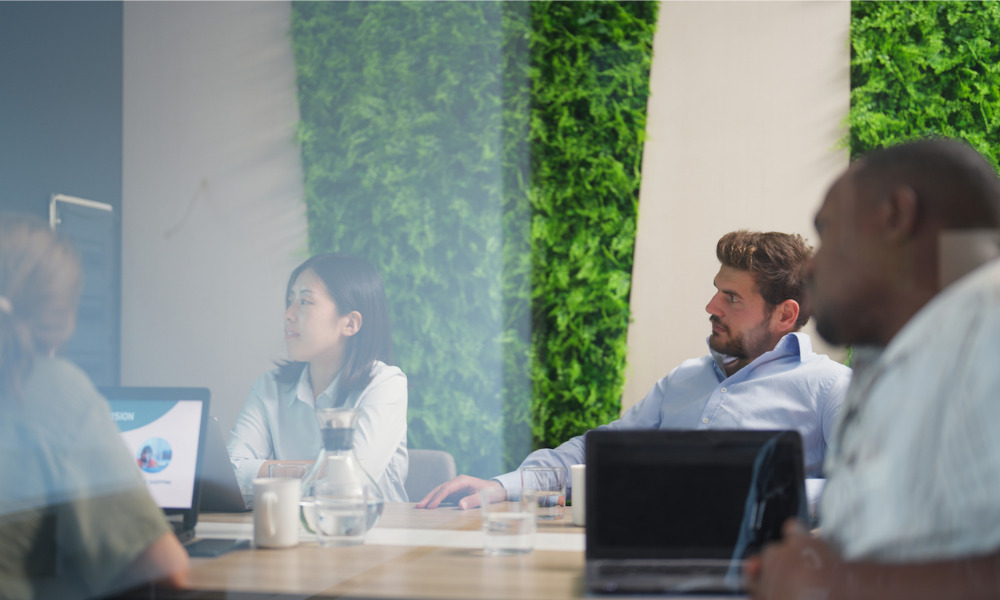 An increase in employers' environmental, social and governance (ESG) investment leads to higher profits, according to a new report.
Nine in 10 (90%) of company executives said their ESG spending led to moderate or significant financial returns, and most of them (66%) see this happening within three years, reported Infosys.
A 10-percentage-point increase in ESG spending correlates with a one percentage point increase in profit growth, it said. And a company that spends 5% of its budget on ESG can expect a one percentage point profit increase if it aligns operating or capital budget to increase ESG spending portion to 15%.
"There is nothing novel about the idea that you have to spend money to make money," said Mohit Joshi, president of Infosys. "However… there is still a lag in applying strategy to ESG as it is done for other parts of their businesses. Companies must shift views to recognize ESG as a value creator to reap the financial benefits of ESG investments and to achieve maximum impact in creating a better, more sustainable world."
Employers with high-level ESG scores are rated as attractive by both employees and potential future hires, according to a previous report.
Not doing enough
Companies perform better financially when they have a chief diversity officer (CDO), chief sustainability officer (CSO) and an ESG committee on the board, and when the CSO clears capital expenditures for ESG initiatives, according to Infosys
However, only 27% of respondents said their company has all four components in place, found the survey of 2,500 business executives across industries across the U.S., U.K., France, Germany, the Nordics, Australia, New Zealand, China and India.
And only one in five (19%) claimed their company ties executive compensation to ESG goals, while 30% said their firms place responsibility for ESG with the C-suite.
There is a looming crisis in ESG talent shortage across the APAC region, according to a previous report.
Shortcomings in ESG reporting
ESG and financial reporting are still treated as separate processes by many Canadian companies and companies are lagging on many aspects of their ESG evolution, according to a separate report from PwC.
Only 30% of Canada's top 250 publicly traded companies' have a net-zero target, it says.
About three in four Canadian companies are not obtaining reasonable or limited external assurance of their ESG reports (73%) and do not disclose a Task Force on Climate-related Financial Disclosures (TCFD) report (77%).
Less than half (48%) reported their process for identifying, assessing and managing climate risks, and just 36% disclosed their expectations of future restrictions on the availability of their natural capital and their strategy for managing this scarcity.
Further, only 38% of Canadian companies disclosed policies around Indigenous relations, and just 19% disclosed a reconciliation action plan, finds PwC.
"We are seeing an improvement compared to last year, however, actual progress is failing to keep pace with rising stakeholder expectations. Canadian companies are missing important opportunities to add credibility to their sustainability disclosures," said Sarah Marsh, partner and national ESG report and assurance leader at PwC Canada.
"It's crucial to have a clear plan of action, as the demand for transparency among stakeholders remains an imperative, and investors and supply chains continue to push for ESG initiatives."
KPMG lays out plan
Recently, KPMG Canada released its "2022 Our Impact Plan," highlighting a target of net-zero emissions by 2030, among other ESG goals.
To do this, the company set an Internal Carbon Price on generated emissions to cover business travel and operations, influence investment decisions, and incentivize and provide funds to invest in new technologies and solutions.
KPMG Canada also launched a Truth and Reconciliation Action Plan to create long-term, sustainable economic and social benefits for Indigenous Peoples; invested $9.5 million and over 36,000 hours of volunteer time towards supporting communities across Canada; and established an Our Impact Steering Committee and Environmental Council to complement its Inclusion, Diversity & Equity Council.
The "S" in ESG is becoming increasingly critical as people and organizations become more conscious about how the social aspect of doing business will impact their future, a KPMG official previously told HRD.
"ESG is driving one of the greatest transformations in the modern age, and stakeholders are no longer asking for sustainable business practices – they're demanding it," said Heather Baker, Canadian managing partner, quality and risk management and social impact leader, KPMG Canada. "We've taken bold steps on our journey to embed ESG across our firm, and we will continue to do so by investing in our people, our clients, and our communities in the transition to a more just and sustainable world."