The economic environment has changed and working Australians are under greater financial pressure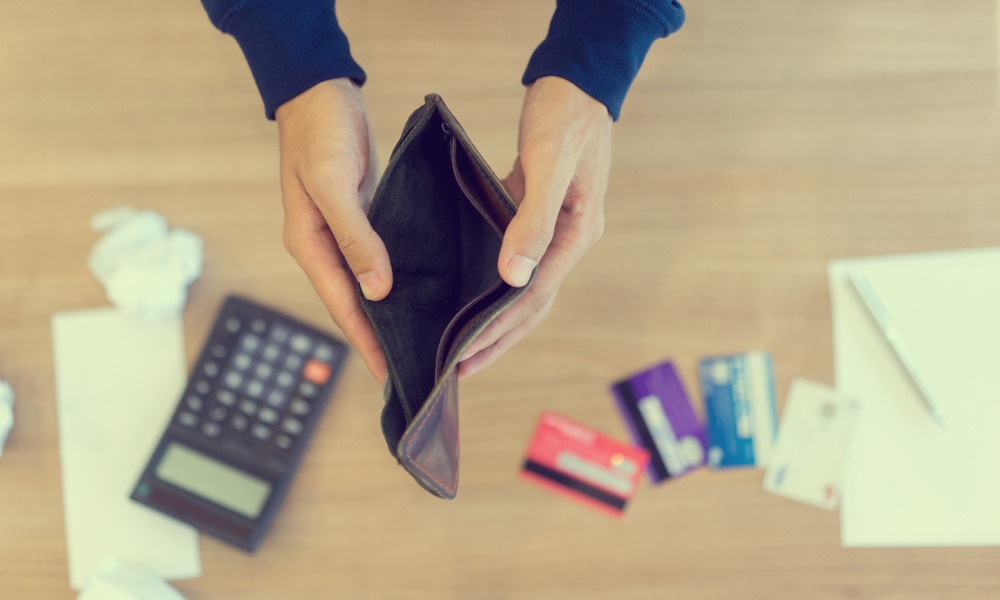 As personal financial stress spikes, Australians are turning to their employers for guidance, new research reveals.
The 2020 Gallagher Financial Confidence Report shows the major causes of financial stress for Australian employees include unexpected costs, insufficient savings and rising living expenses.
The results found that financial stress does not discriminate, with 70% of employees admitting to worrying about or spending time dealing with money at work - irrespective of their position or level of income.
Consequently, this is costing employers more than $47 billion each year, according to the research by Gallagher.
Despite a tight labour market and an increase in the average net worth of Australians, average disposable household income has only increased $44 per week over the last decade, driving these 'here and now' money concerns.
Graham Campbell, CEO of Gallagher's Employee Benefits and HR Consulting division, said the economic environment had changed and working Australians were under greater financial pressure.
"Australians who have been impacted by the bushfire crisis will feel this more acutely, and those who are not affected will be more conscious of their financial preparedness for an emergency," said Campbell.
As the 'Big 5 costs of living' including housing, energy bills, private health insurance, petrol and transport continue to put pressure on Australians, there is an opportunity for businesses to do more.
In the war for talent, employee benefits must do more than add frills. Organisations wanting to make a tangible difference for their staff should look to the financial health of their employees.
"The figures show no group is immune to financial stress. Businesses are only as good as their people and this level of financial worry across all employees impacts overall staff wellbeing and can lead to absenteeism," said Campbell.
More than one-third (37%) surveyed said financial stress has affected their health.
Campbell added that in a slowing economy, employers may not be able to increase wages, but they can look at financial wellbeing support and education to help alleviate the burden for workers.
"Employees of all ages and income levels face challenges that require better tools, programs and education," said Campbell.
"A fruit bowl is nice as a company benefit, but if you want to make a real change to the lives of employees, supporting financial health not only improves wellbeing but will move the dial on employee engagement and productivity, and be the catalyst for business growth and profitability."
Despite ASIC spending around $10 million on financial literacy programs, financial literacy remains at a low.
With trust in banks critically low, approximately one in four Australian corporates is already propping up the shortfall with financial education programs as part of their employee benefits programs.
While more than half (55%) of Australian employees are worried about superannuation and retirement, 68% said subsidised private health insurance would be more important to them than a company superannuation plan.
Meanwhile, in the highly scrutinised home loan market, mortgages were also on employees' minds, with people in NSW, VIC, ACT and QLD citing worry about being able to afford to enter the mortgage market as a greater concern than paying their mortgage.
Other key findings include:
One in four employees spend two or more hours per week worrying about or managing their finances at work. More than half of those surveyed had low levels of financial confidence, but 74% said they do not seek any professional assistance when making personal financial decisions.
Across the nation, just four per cent of employees surveyed said that they were highly confident.
Employees in Queensland are the most stressed about personal finance in the nation, with one in five Queenslanders extremely worried about unexpected costs and expenses, and 15% of employees spending four hours or more of their working week worrying about money.
In New South Wales employees are as equally concerned about unexpected costs and expenses (12%), as they are with entering the mortgage market (12%). This was closely followed by worry about savings (11%).