One industry lawyer says there's a growing trend when it comes to wrongful dismissal suits and its ruffling HR's feathers.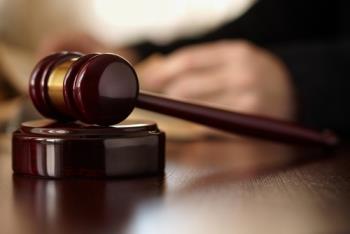 One industry lawyer says she's noticed a growing trend when it comes to wrongful dismissal suits and, according to her, it's a shift many employers are unlikely to welcome.
Here,
Angela Wiggins
– a partner at CCPartners – explains why a rise in motions for summary judgment may be ruffling more than a few HR feathers.
Recently, employers responding to wrongful dismissal litigation may have noticed a trend of plaintiffs seeking to resolve matters quickly by bringing motions for summary judgment. This is likely driven by the
Supreme Court
of Canada's direction in
Hryniak v Mauldin
that there was to be a cultural shift in civil litigation and that not all cases require a trial to be resolved fairly and in the interest of justice. The Supreme Court of Canada suggested that summary judgment motions could be used to expedite cases.
Unfortunately, for many employers, summary judgment isn't always the preferred method to resolve a wrongful dismissal claim. On a summary judgment motion each party is required to put before the court complete and compelling evidence to support or oppose the motion. This requires affidavits to be drafted, revised and sworn by the parties and any key witnesses. These affidavits avoid witnesses having to provide direct evidence, although lawyers can cross-examine on the content of the affidavits during the motion. Preparing for a summary judgment motion also requires a factum to be drafted and filed.
Once at summary judgment, if there remains a genuine issue requiring a trial once the evidence has been presented, a motions judge is allowed to weigh evidence, evaluate credibility of a deponent and draw a reasonable inference from the evidence to avoid a failed summary judgment motion. If a summary judgment motion fails, the parties are required to return to the normal litigation process.
Summary judgment motions can be effective for wrongful dismissal claims where the facts are not in dispute and the only question is the amount of notice owing. But if there is a dispute, summary judgment motions can be more trouble than they are worth. According, to the
Ontario Court of Appeal
in
Singh v Concept Plastics Limited 2016 ONCA 815
summary judgment motions may not always be appropriate – specifically if the claims are originally brought under the simplified procedure, even despite a motions judge's ability to weigh evidence and evaluate credibility.
The simplified procedure is typically used where the claimed amount is less than $100,000. Although the simplified procedure is not mandatory, if the court finds an action should have been filed under the simplified procedure there can be costs consequences. Many plaintiffs claiming $100,000 or less will use the simplified procedure to limit discoveries, lower costs, and attempt to obtain a quicker resolution than the normal court process. The problem for the court in Singh was that the simplified rules prohibit the cross examination of a deponent on an affidavit. This is problematic in summary judgment motions where there are conflicting issues of evidence or credibility.
In Singh the Ontario Court of Appeal determined that a summary judgment motion was not appropriate in a simplified procedure claim where two long term employees were terminated as a result of a plant closure. In this instance the evidence provided by affidavit appeared to contradict the evidence obtained at previous discoveries. The employer's counsel was unable to cross-examine the employees on their affidavits on the issues of credibility, mitigation, and conflicting evidence relating to notice. Despite this the motions judge awarded summary judgment in favour of the plaintiffs. The Court of Appeal reversed this decision as it found that summary judgment in this instance was unfair to the employer as the significant discrepancies in evidence around notice and mitigation went to the heart of the issue in dispute. The Court of Appeal found that without specific consideration by the motions judge as to how the employer was limited by the rules of the simplified procedure a summary judgment motion should not be permitted.
For employers continuing to deal with wrongful dismissal litigation, this case likely does not mean the end of summary judgment motions. The good news is that motions judges should now be carefully considering whether employers are presented a fair opportunity to present their case when a summary judgment motion is used for a claim under the simplified procedure. The lawyers at CCPartners are familiar with all aspects of wrongful dismissal litigation, including successfully navigating summary judgment motions. Click
here
for members of our team who can assist you with all issues relating to wrongful dismissal claims.
More like this:
Enforcing restrictive clauses an "uphill battle"
Why "money doesn't matter" when assessing reasonable notice
Court ruling strips power from bonus policies