Is Ontario considering COVID-19 certificates?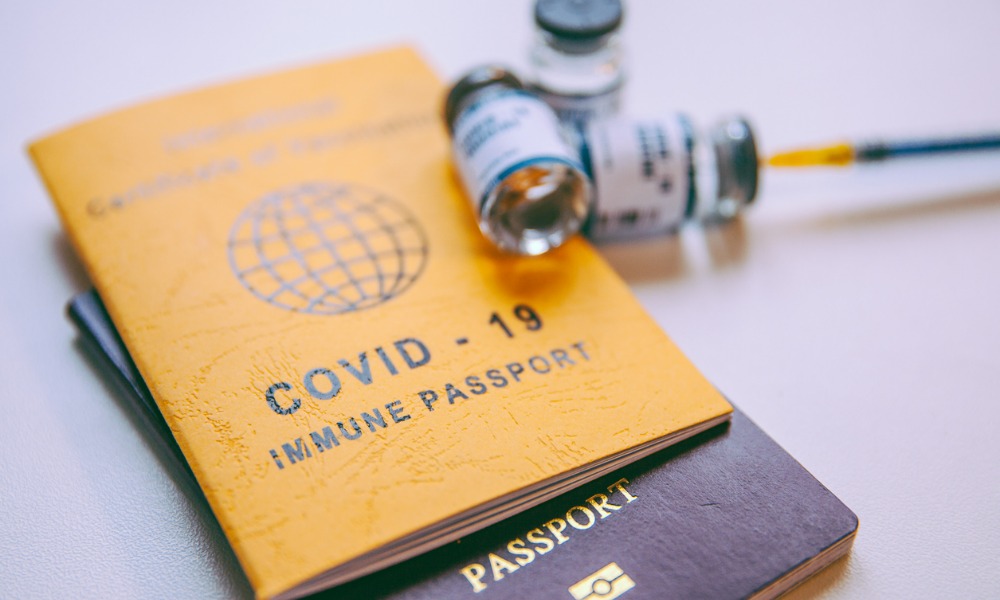 Ontario is reportedly considering implementing a vaccine passport, according to CBC government sources. Quebec and BC have already announced their intentions to launch a COVID-19 certificate of sorts.
A vaccine passport is normally used in non-essential settings, such as cafes, theatres, and recreational grounds. Thus far, Premier Ford has resisted these measures, claiming he didn't want to create a 'split society'. Last week, Trudeau called on Ford to 'step up' in relation to COVID certificates – to which Ford's office replied that Ontario has the "most comprehensive, far-ranging mandatory vaccination policies for high-risk settings in the country."
So, what would these vaccine passports mean for Ontario businesses? HRD spoke to Lorenzo Lisi, partner at Aird & Berlis, who revealed the legal implications of such a measure.
"I would say that Ontario employers welcome a standardized proof of vaccination approach, instead of businesses and organizations independently setting forth their own rules," he told HRD. "However, from an employment perspective, there remains the issue of the possibility of legal liability where an employee refuses to either get vaccinated or provide proof of vaccination (without a medical religious accommodation request) and is either put on leave or terminated as a result. This remains a significant practical and legal concern for employers in Ontario, who increasingly are leaning towards making vaccinations mandatory."
Ontario businesses speak out
And it seems as if organizations agree. The Ontario Chamber of Commerce recently called for a vaccine system to help mitigate the Delta variant. The OCC released a proof-of-vaccination framework to "support reopening plans for Ontario private sector businesses".
In a media statement, Rocco Rossi, member of the OCC, added: "We are pleased to present a proof of vaccination framework to support organizations in their reopening plans. We have said from the beginning that we support a centralized, Canada-wide approach to COVID-19 proof-of-vaccination that could be easily used to confirm vaccination status for international and domestic use."
Quebec passport pressure
As the first province to introduce vaccine passport, Quebec set the standard for the rest of the nation. However, it hasn't all been smooth sailing. Speaking to the Montreal Gazette, Michel Leblanc – president of Montreal Chamber of Commerce, said there was still some confusion over how exactly these certificates would work in organizations.
"Many businesspeople are still asking how it works, both for their clients and also for their employees," he explained. "The government should, as soon as possible, give clear instructions to companies who want to use the vaccine passport in order to allow their employees to return to in-person working in a safe fashion."
The public has thus far supported the move, however, with 81% of Quebecers agreeing with the policy – and 76% of Canadians praising vaccine passports in general.