Canadian companies need to tread carefully here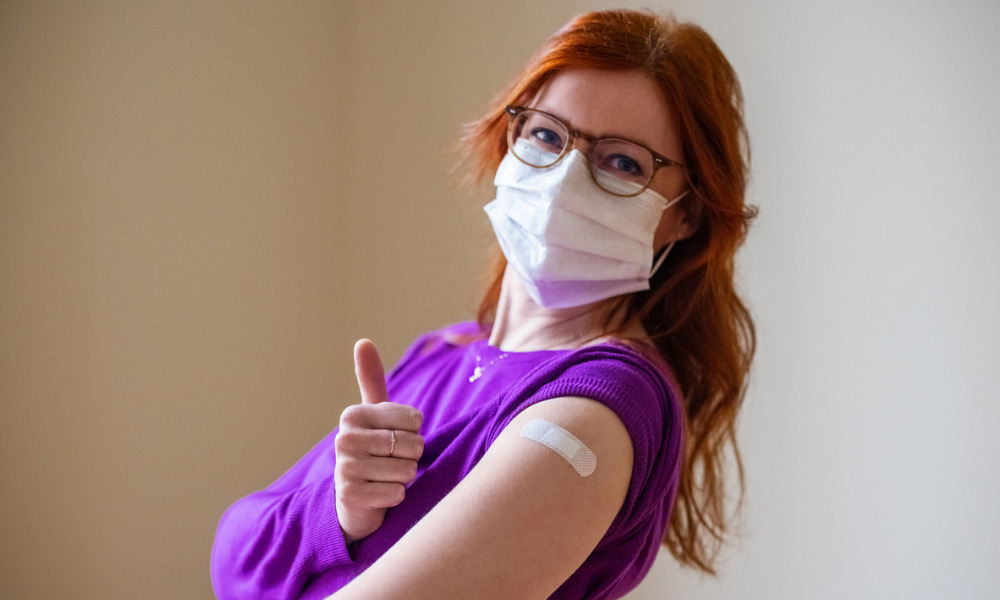 Following the Government of Canada's announcement that all federal workers should be vaccinated by Fall, employers are looking more closely at their own staff base. The issue of mandating vaccines has long been a divisive one – and while the majority to Canadians seem to agree with vaccination policies, some people are slow on the uptake.
This is where incentives come into play. Some employers have chosen to reward staff who opt to get the vaccine in an attempt to speed up the national inoculation drive. Just recently, DLGL Technologies offered their employees a bonus of up to $2,500 if they provide medical proof of the jab. Similarly, retail chain Dollar General announced that they'll be giving staff as a one-time bonus equivalent to four hours of work in exchange for their vaccination.
Read more: Juneteenth: Did you mark the day?
So, what are the legalities of this approach? HRD spoke to Mike MacLellan, partner at Crawford Chondon & Partners LLP, who shed some much-needed light on the issue.
"We're actively supporting to our clients to incentivizing the vaccine so long as it is the employee's choice," he told HRD. "I think it's totally appropriate to encourage your teams. I've had employers set up meetings with a health care provider to answer questions for anybody who's hesitant about getting the vaccine – and then incentivizing in them with that paid day off. What's more employees who opt to show proof of vaccination will be allowed to loosen their COVID-19 protocols when public health guidance permits. This could include removing facemasks or not needing to submit to daily rapid-testing that some small employers will be receiving from municipal governments."
Read more: How to create an inclusive workplace
One aspect Canadian employers must be careful with is assessing whether or not the employee has a genuine reason to not get the vaccine. As MacLellan told HRD, there'll be people out there that simply cannot be vaccinated – and the real reason may not always be so clear cut.
"Employers need to be cognizant of this," he added. "We know there may be people who, for medical reasons, can't get the vaccine or for religious reasons have to refuse. You have to ensure you're operating in good faith and accommodating those people. It's all about understanding an individual's specific circumstances and respecting their dignity – to make sure they're not unduly singled out. This is assuming that that mandatory vaccination is not a bona fide occupational requirement that cannot be accommodated in a less intrusive manner."
Vaccine violence is a real and present danger in Canadian workplaces. With an issue so controversial as mandatory jabs, it's bound to raise strong opinions on both sides. But can an employee really be fired for simply refusing the vaccine?
"You can't force an employee to undergo a medical procedure," added MacLellan. "You can't hold someone down and inject them - that's assault. However, with the federal government's announcement that they will be requiring civil servants and workers in the rail and airline industries to be vaccinated, this situation is becoming less limited. Ontario has just announced a vaccine or testing mandate for healthcare and school workplaces. So then, what about other front-line, people-facing positions? It's looking less and less unlikely that private business employers will have some legitimate authority to mandate vaccinations."
However, this is a constantly changing situation. Just recently, CNN fired three employees for coming into the office unvaccinated – but not technically for refusing the jab. Whether or not this will change in the Fall, when all federal workers are mandated to be vaccinated, we shall have to wait and see.