Do your employees feel seen and heard at work? How do you ensure that they do?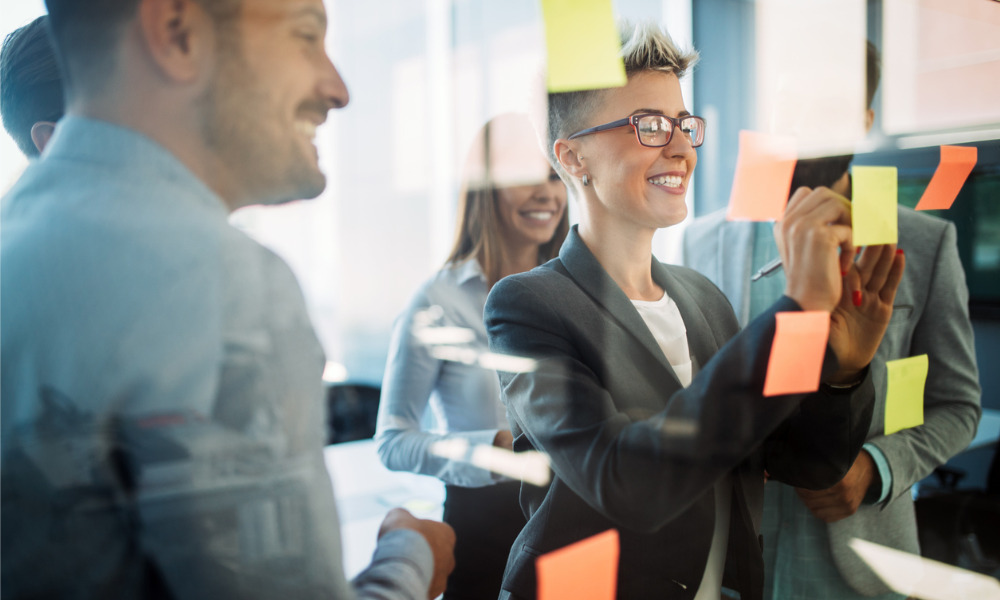 There are a slew of tools you can tap on to push your diversity and inclusion agenda. According to your resources and organisation's bandwidth, you can bank on things from formal policies and practices, to technology, D&I champions, and leaders role-modelling the right values. They've all proven to help improve the company's state of inclusion in some way or another, with the most ideal solution being a good mix of tools to maximise your efforts and enable a genuine culture across your organisation.
However, there's no denying that policy changes, such as in employee benefits, or getting tech-related tools to help avoid personal biases in company practices like recruitment or promotions, can be a costly investment. This is why after getting leaders to 'walk the talk', a practical step to take towards fostering a culture of inclusion is to encourage employee-led business resource groups (BRG).
These can offer minority groups of employees, whether based on identities like gender, race, sexuality, age or people with disabilities, a safe space to convene and discuss critical issues they face or opportunities for growth in their careers. Simply said, it allows employees to feel seen and heard. A gold standard of BRGs that shows just how effective they've been at driving real change is this: its success in enabling allies for the cause.
Read more: How to improve inclusion in the workplace
Allyship – what is it and why is it important?
Some leaders consider allyship an essential tool in the journey towards inclusivity and one can understand why. Allies can act as sounding boards for underrepresented groups of employees, provide an additional voice to help speak out against discriminatory comments and behaviours, and become strong advocates for change. For instance, all the protests or walkouts at tech giants like Google, Facebook, Amazon, and Microsoft have largely been possible due to a strong sense of allyship.
It's clear how powerful allyship can be, but what does it actually mean in workplaces? Being an ally is defined as showing an active support or associating with members of a marginalised or mistreated group which you donn't belong to. Interestingly, our research shows that identifying as an ally isn't enough – the emphasis remains on taking deliberate action for the cause. The protests at tech firms thus exemplify what allyship can accomplish, as the employee walkouts forced leaders to re-assess their policies and practices.
Read more: Ex-PepsiCo CEO makes business case for an inclusive workforce
How leaders can be allies at work
Of course, employee protests are an extreme form of allyship. Being an ally can be something you practise in your day-to-day at work – and it's something leaders should role model as well. HRD attended P&G's annual #WeSeeEqual event, co-organised by UN Women, which gave us a glimpse of leaders who are 'active allies' and deliberate in their approach towards D&I.
One was Standa Vecera, senior vice president at P&G Japan who shared a memorable encounter that taught him the importance of allyship. Prior to heading the team in Japan, Vecera had almost two decades of experience across various P&G offices globally. Armed with a personal experience of being an outsider when he was an expatriate in a brand-new city in the early days of his career, he felt that he understood what it was like to feel excluded and under pressure to prove yourself.
By the time he joined the office in Japan in 2015, he believed he had years of experience in pushing the inclusion agenda that "I felt like I understood most of it and felt confident" that he could help drive the D&I movement in conservative nation.
Read more: How to measure progress of workplace inclusion
Through an internal L&D program, he started connecting with middle managers to discuss ways to "unleash their potential". He made the effort to have one-on-one conversations with leaders whenever he could, as he vividly remembered how each role presented its own set of struggles.
"One conversation I had was really shocking for me," Vecera said. It was with a highly capably female manager who was singled out due to her potential, skills, and capabilities. "But she told me she didn't want to get promoted," he said. "She didn't want to move up one level [in management]."
He couldn't accept the notion that anyone would turn down such an opportunity, thinking, "everybody wants to get promoted!" Instead of letting go of the situation, he reached out to the manager and had candid conversations with her to understand why she said what she did.
"I believe [she] wanted to get promoted, but the feedback was 'no'," he said. "We talked and I was trying to really understand and get to the [bottom of this] and basically it was coming from the pressure she was receiving from being a female manager."
She told Vecera that before she got promoted, she wanted to be "not 100%, but 110% or 130%" sure that she was ready for the job. "That created so much pressure that she said, 'you know what, I'd rather not take it. I don't think it's worth it. I get to stay where I am successful, rather than take the [role] one level up,'" he recounted.
After understanding where her hesitation came from, Vecera decided to work with her on developing a game plan to ensure her success. He shared that while there were several intense meetings, she finally accepted the promotion offer after rounds of coaching. Despite all her fears, she ended up exceeding expectations, and even surprising him on the results she consistently delivered in her new role.
"I find it's so important to understand this [experience]," he said. "Because some people would say: 'Okay, let's stop there – she doesn't want to get promoted and that's it.' But really, to unleash the potential of individuals, we need to understand what is behind it."
Read more: How to have 'difficult conversations' at work
How to enable advocates for change
He then shared how to encourage better, more active allies at workplaces. The key, he believes, is by taking the pressure off employees – specifically addressing how leaders can encourage allyship amongst male co-workers.
"That's a little bit more difficult because we ask men to be advocates for change," he said. "We ask them to participate in the equality and inclusion [efforts], to be active supporters, but many of them feel like there's an intense pressure on them. Because if you look at the scorecard and at the numbers, [it looks like] they are part of the population who will decrease."
The perceived 'threat' is why he believes many of them may showcase a "passive resistance for the change". They'll do their best to say "the right things" and won't actively resist any efforts. In reality, they're also not actively participating in the movement. As part of research into the issue, leaders spoke with employees from different backgrounds and found a feasible solution.
"We were trying to understand how to better organise ourselves in the equality and inclusion (E&I) work," he said. "Through this work, we found that actually the single-minded focus on gender diversity and gender inclusion is not good enough. We need to make it broader."
Through their conversations with employees, they found other minority groups who needed support and were either underrepresented in the company or felt like their "voices weren't being heard". They then created other pillars for their E&I program, including a focus on LGBTQ and people with disabilities.
"Then an amazing thing happened," he said. "We saw some of the passive resistance actually going away. People started to look at these new pillars as an opportunity to work, and many of them stood up and said, those are areas that really requires leadership [support] in Japan.
"Now that we have created three pillars, we took a bit of pressure off the gender equality [issue] itself. We also gave equal opportunity for everybody to participate in these programs. And I think it was wonderful to see the potential of different individuals being unleashed. So somebody who wanted to focus on gender equality can focus on that pillar, but [others choose to] focus on PWDs or LGBTQs. That really created the E&I movement in Japan."