'This is probably the most up-to-date country in the world as far as farm safety is concerned,' says expert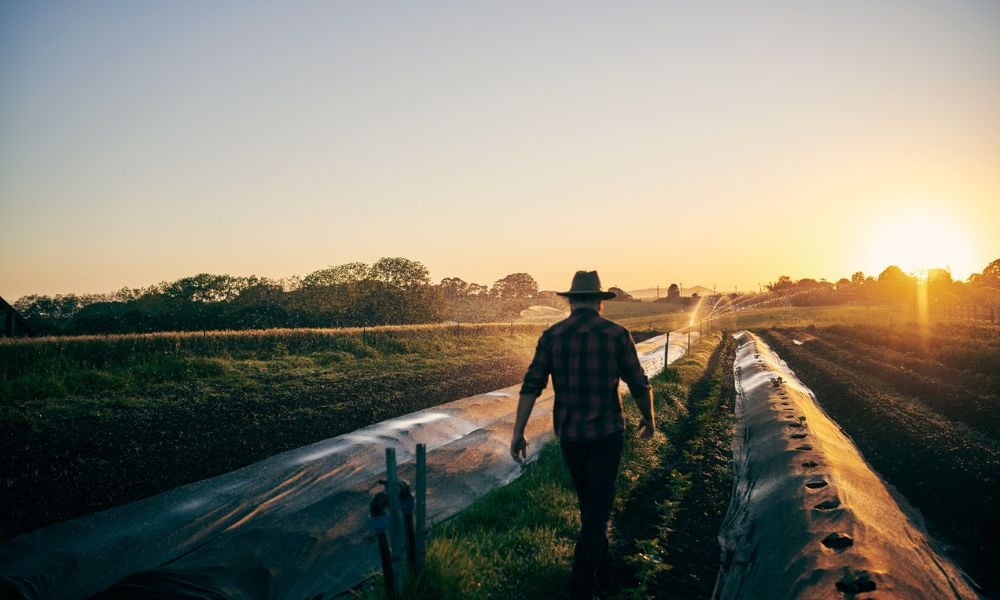 While there have been many headlines recently about the poor treatment of migrant workers in Canada, one expert says the Seasonal Agricultural Workers Program (SAWP) has been a big help to the Canadian economy, and it continues to be a pivotal program since its launch decades ago.
Founded in 1966, the SAWP allows employers to hire temporary foreign workers (TFWs) when Canadians and permanent residents are not available.
"We obviously hire some Canadians, but there's sure a big shortfall of them," said Ken Forth, president of Foreign Agricultural Resource Management Services (F.A.R.M.S.), in talking with HRD Canada.
"[TFWs] have filled the gaps… every year, they fill a bigger gap. Otherwise, we just have to import more of our foods. By and large, we're a summertime producer of food and we need these people to do this."
Forth has been with the program for 55 years, and he said that it addresses the lack of Canadian workers available to do farm work.
"They fill the gap in that they see opportunity in a seasonal job. A Canadian who lives here probably can't take a seasonal job unless he has a seasonal job in the wintertime. So it's hard for people to do that."
In December 2022, the federal government announced it is providing over $3.6 million to WorkForce WindsorEssex, a non-profit organization in southwest Ontario. The funding was meant to support over 8,000 temporary foreign workers.
Canada 'near the top' for farm safety
To qualify for the SAWP, employers must meet 3 criteria:
the TFWs hired must be citizens from Mexico or participating Caribbean countries
production must be in specific commodity sectors
the activity must be related to on farm primary agriculture
The SAWP applies only to TFWs who are citizens from Mexico and the following Caribbean countries: Anguila, Antigua and Barbuda, Barbados, Dominica, Grenada, Jamaica, Montserrat, St. Kitts-Nevis, St. Lucia, St. Vincent and the Grenadines, Trinidad and Tobago.
Despite previous concerns about the conditions of migrant farm workers in Canada, Forth ensured that it's safe to work in Canadian farms.
"This is probably the most up-to-date country in the world as far as farm safety is concerned. I sat on a committee internationally about health and safety and agriculture a few years ago, and Canada is by far right up near the top of farm safety.
"We've always been very articulate, and we have to be because the Ministry of Labor is looking over our shoulders."
Farm workers given valuable opportunities
What's the secret behind the decade after decade of success of the SAWP? "Everybody gets a win out of this," said Forth.
Other than the Canadian farm employers who benefit from the supply of talent through the program, the countries and the workers participating in it also benefit, he said.
"The countries [participating] get a win as they get a lot of foreign currency that goes into their countries. And that is huge for them. You get Canadian dollars going back to places like Jamaica."
The program also ensures that farm workers "are making the same amount of money as teachers and police officers" while doing work that they enjoy, said Forth.
Take the story of Rocky, for example. He worked at Forth's farm for 36 years before he retired a couple of years ago. His wife is a school teacher who's about to retire. They have four children: a professional plumber, two teachers and a nurse.
"The three girls all have university degrees. That's unheard of for normal, regular people living in Jamaica," said Forth. "If you're a doctor or lawyer or something like that, your kids are going to be educated. But lots of them are not, because they have to pay for even high school in Jamaica. Some people can't afford to educate all of them."