Despite government's efforts, Ottawa must 'do more by protecting workers' rights'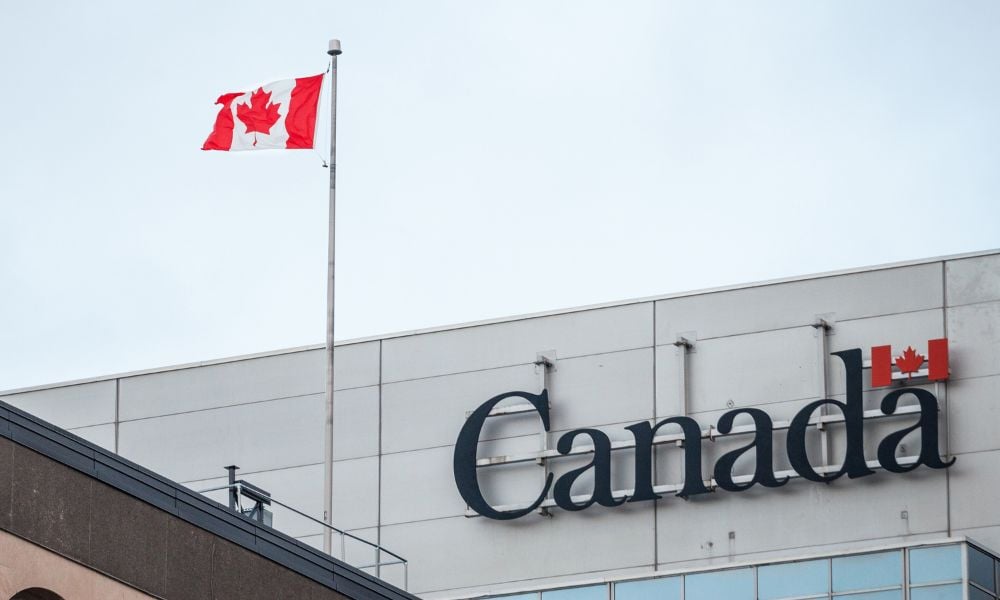 One United Nations (UN) expert has echoed calls from several groups for Ottawa to address problems within its program for temporary workers that lead to these workers falling into dire conditions at work.
Canada's Temporary Foreign Worker (TFW) program is a breeding ground for slavery, said Tomoya Obokata, UN Special Rapporteur on contemporary forms of slavery, after a 14-day visit to Canada.
"Employer-specific work permit regimes, including certain Temporary Foreign Worker Programmes, make migrant workers vulnerable to contemporary forms of slavery, as they cannot report abuses without fear of deportation," Obokata said.
This is the case even though "so-called 'temporary' foreign workers address a permanent need on the labour market and have valuable skills that are critical to the Canadian economy," he said.
Migrant worker exploitation is rampant in Canada, according to a previous report.
During his visit, Obokata found that the communities most vulnerable to modern enslavement and exploitation were those already subject to structural discrimination and violence, including migrants with precarious status, Indigenous Peoples, persons with disabilities, persons of African descent, formerly incarcerated persons, and the homeless.
"I am extremely concerned by the extent to which Indigenous women, girls, and Two-Spirit people go missing or are murdered, often as a result of being trafficked for forced labour or sexual exploitation," Obokata said.
They were reportedly targeted by traffickers when traveling to seek employment or services, he said.
Previously, Syed Hussan, executive director at Migrant Workers Alliance for Change, called for a revamp of the system that governs migrant worker's employment in Canada. He claimed: ""As it currently stands, the Seasonal Agriculture Workers Program is systemic slavery."
That call came after 57-year-old Garvin Yapp was fatally injured while operating farm equipment.
Protecting workers' rights, tackling discrimination
Obokata acknowledged that Canada has done some things to encourage Canadian businesses to protect human rights.
These include the establishment of the Canadian Ombudsperson for Responsible Enterprise (CORE), the revision of Canada's Responsible Business Conduct Strategy and Code of Conduct for Procurement to reduce the risk of forced and child labour, and "the adoption of transparency legislation that requires companies to report on measures to address child and forced labour in supply chains," he said.
Last year, Canada's amendments to the Immigration and Refugee Protection Regulations (Temporary Foreign Workers [TFW]) officially took effect. The bill aims to protect employees, but there's also some strong stipulations for employers.
However, more needs to be done, Obokata said.
"While these are important steps, clear monitoring frameworks need to be in place, and Canada must do more to implement these measures to address modern slavery, by protecting workers' rights and tackling discrimination that enables exploitation.
"I urge the Government to bring forward legislation requiring Canadian companies to implement mandatory human rights due diligence, and expand the independence, powers, and mandate of the CORE."
A Japanese scholar of international law and human rights, Obokata was appointed UN Special Rapporteur on contemporary forms of slavery in March 2020. As a Special Rapporteur, he is part of what is known as the Special Procedures of the Human Rights Council. Special Procedures is the general name of the Council's independent fact-finding and monitoring mechanisms that address either specific country situations or thematic issues in all parts of the world.
Stakeholders commend expert's comments
Several stakeholders commended the UN expert's criticism of the TFW program.
"Canada's unions welcome many recommendations made in today's statement from @TomObokata, the UN Special Rapporteur on Slavery," said the Canada Labour Congress, via social media platform X.
"Let's make more migrant voices heard & help get their message out," said the Canadian Union of Public Employees (CUPE) National about Obokata's comments via the same social media platform.
Emily Dwyer, policy director at the Canadian Network on Corporate Accountability (CNCA), also thanked Obokata for his comments, saying they "demonstrate that Canada can't continue to rely on voluntary measures to fulfill its international human rights obligations with respect to corporate abuse."
"Canada should pass a law requiring companies to prevent human rights abuses, including forced labour," said Dwyer. "Such a law should include civil liability and ensure people harmed by Canadian business activity outside of Canada have access to remedy through Canadian courts."
Recently, Canadian industries called for the federal government to halt the implementation of the Modern Slavery Act, which is slated to take effect starting Jan. 1, 2024.