Report suggests that political discussions may actually help boost engagement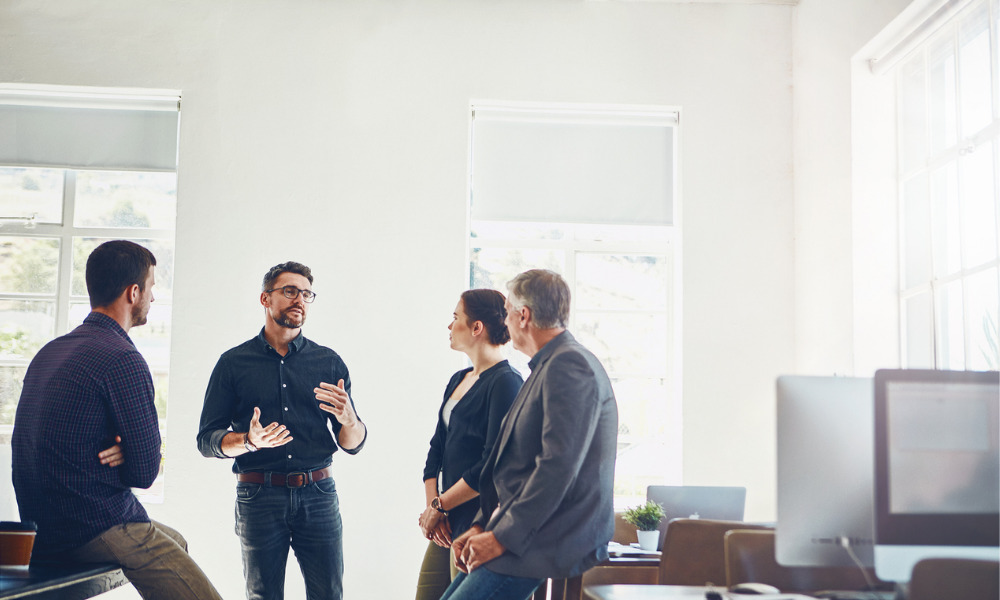 Employers may be on edge when it comes to staff talking about social and political issues, but a new survey has revealed that its impact may actually be positive for employees. PwC's study, Global Workforce Hopes and Fears, revealed that 65% of employees frequently and sometimes discuss social and political issues with their colleagues, with younger workers (69%) and ethnic minorities (73%) talking about them more.
As a result, 79% of these workers who talk about them report at least one positive consequence from it. But on the other hand, a lesser 41% reported experiencing negative impact of discussing social issues. This is even higher for members of ethnic minority, with 84% reporting positive consequences and 59% experiencing negative ones as an effect of political and social discussions with colleagues.
"Workers, especially younger and ethnic minorities feel the benefits of engaging in respectful and tolerant conversations," said Bhushan Sethi, co-leader of PwC's Global People and Organisation services, in a statement.
Read more: Talking politics: How to deal with employee conflict
What should employers do?
Employers may be apprehensive on allowing what could sometimes be polarising discussions to prevail in the workplace. However, Sethi suggested that instead of dictating what employees could talk about, employers should provide a safe place where they can voice out their opinions.
"Diverse workforces will inevitably bring differences of opinion about major societal issues into their workplaces. Leaders need to ensure these discussions can benefit teams rather than dividing them," said Sethi.
"The role of employers isn't to tell workers what to think, but to give them a voice, choice and safe environment to share feelings, listen and learn about how these issues are impacting their colleagues," added the official.
Mike MacLellan, partner at CCPartners in Brampton, Ontario, previously spoke with HRD on how HR should deal with political discussions in the workplace.
"You might want to remind employees to keep your discourse civil and respectful in the workplace. That's the main issue," he told HRD.
According to MacLellan, disagreements that are political in nature should not change how HR should address workplace conflict.
"Whatever HR would do in similar circumstances of co-worker conflict should still apply. It depends on the circumstances of the dispute."
Related stories