The company's New Zealand operation has elected a long-term partner as its latest executive leader.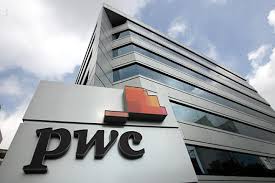 PwC
New Zealand announced its latest executive leader today, naming Auckland-based Mark Averill as senior partner and CEO.
"These are exciting times where we face a changing global landscape," says Averill, who has spent almost 26 years at the firm – three as a member of the executive team and 14 as a senior partner.
"It is therefore critical that we're able to act quickly to either take advantage of the opportunities or meet the challenges presented to us," he added. "We want to make sure we always stay close to our clients while growing our business sustainably and strengthening our market leading position."
Newly-elected Averill will serve as a territory senior partner and CEO for the next four years, effective from 1 October, 2016.
"Mark has been instrumental in establishing and growing our M&A business and in leading our corporate finance and deals team, achieving significant growth while also building a market-leading and high performing group," said incumbent CEO Bruce Hassall.
Averill has been PwC's national deals leader for the past five years and has enjoyed a successful track record in the market.
"Our firm is evolving and transforming in new areas such as technology, customer experience, cybersecurity and real estate," said Chairman Jonathon Freeman.
"However, we're careful not to neglect areas where we've traditionally earned our reputation and built our brand," he added. "Mark's appointment highlights our ongoing commitment to the changing needs of our clients as well as cementing our reputation in the market."
For all the latest HR news and info straight to your inbox, subscribe
here
.
More like this:
How to stop HR from being so "scary"
Three steps to a successful succession plan
From leadership development to business agility