Workers' positive mental health remains below pre-pandemic levels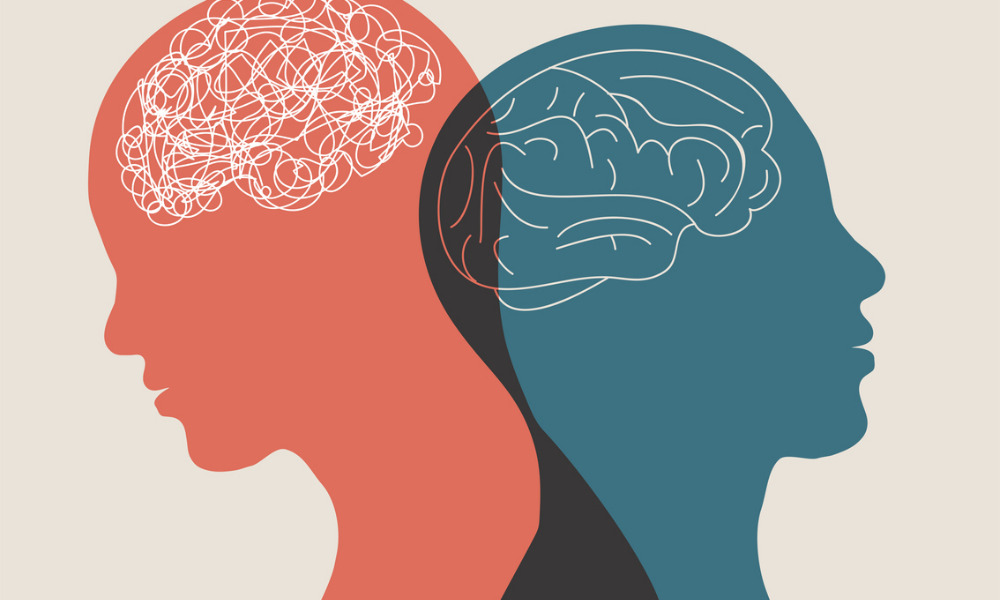 The positive mental health of Canadian employees has seen a massive drop since the pandemic began, a new study has revealed, with work-related factors affecting their stress levels.
A new study from Capterra showed that from the 69% of employees who reported positive mental health before the pandemic began, it dropped by 22 percentage points to only 47% in February 2022.
According to the report, about 32% of employees reported moderate mental health as of February 2022, while 21% remained are still suffering from negative mental health.
The Capterra report said that job-related stress must be considered in analysing why the mental health of employees has worsened amid the pandemic. The respondents revealed the following factors that impacted their mental health:
Increasing workload (37%)
Fear of being infected with COVID-19 at work (24%)
Overwhelming and unsustainable work (23%)
Lack of support from manger (22%)
Difficulty managing home life and work at the same time (20%)
As a result of these factors, Canadian employees said they still suffer from the following symptoms of burnout:
Sleeping problems (36%)
Constantly worrying (29%)
Difficulty concentrating (25%)
Workplace circumstances affecting mental health
The report revealed that employees generally feel protected from COVID-19 infections while at work, with 45% feeling "very safe" and 44% feeling "somewhat safe."
However, their security levels change depending on the kind of work they do.
According to the report, 31% of onsite employees who have client-facing roles are afraid of being infected with COVID-19 at work.
Read more: Employees 'not comfortable' talking to HR about mental health
On the other hand, 16% of onsite employees who do not physically face clients fear contracting COVID-19. While 18% of remote employees said they feel stressed due to fear of catching COVID-19 at work.
The report also noted how employees who face clients onsite were also more likely to feel unsafe due to workplace COVID-19 policies, than their non-customer-facing counterparts.
This could be due to the harassment that these employees receive from patrons or customers who are unhappy about their COVID-19 protocols onsite.
What can employers do?
The report said that with the pandemic's impact on mental health, it is "clear that companies should invest in mental health support."
"Employers must pay attention to the influence that work locations can have on employees' mental states, even during periods of the pandemic when physical distancing requirements are in effect," advised the report.
It added that gathering employee opinions, either one-on-one or through anonymous surveys, on how to make their workplace conditions satisfactory could help.
Companies could also look into using project management tools to help manage tasks.
"Creating company wellness programs and other mental health resources could offset some of this stress and give employees the support they need to safeguard their workplace mental health," the report said.