Why HR leaders must understand it's not just the 'how', but the 'who'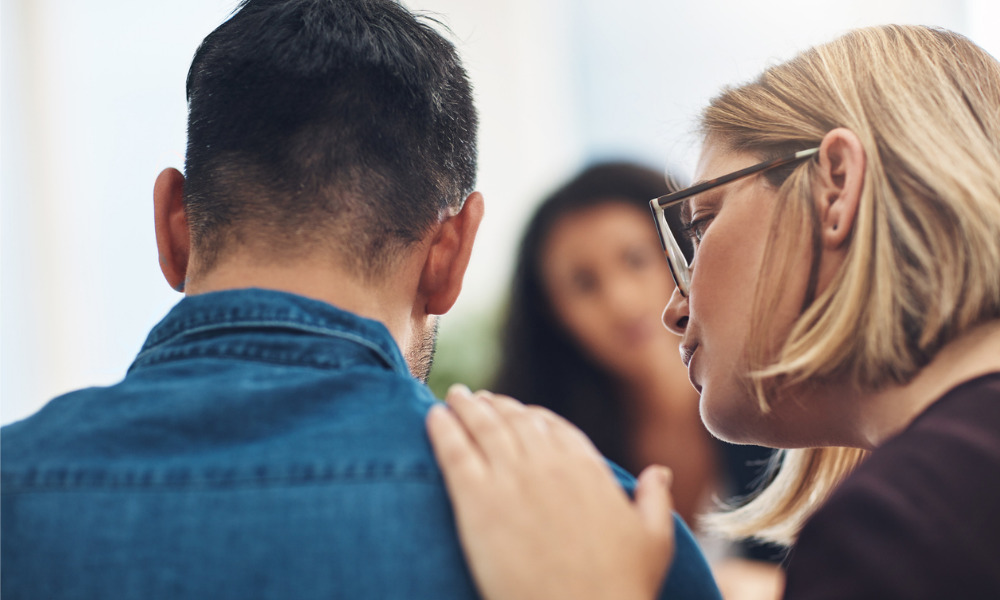 A lot of Canadian employees think that their employers are putting a premium on mental health issues, but not a lot of workers are actually reaching out for help, a new study has revealed. Research from software recommendation site Capterra revealed that 75% of employees say their employers place a moderate to high priority on mental health issues, but only 18% of them have reached out to their managers, while 26% said they don't feel comfortable talking about it with their managers.
According to the study, those who reached out to their employers received lots of support, such as flexible working hours, hybrid work, and bringing pets to work. The majority, or 81%, of them even said their employers were very helpful in managing their mental health issues.
What can employers do?
The low turnout for those reaching out on issues regarding mental health are concerning, suggesting that employees still don't feel comfortable talking about mental health at work. As such, it's up to HR leaders to really flip the status quo, break down that taboo, and encourage open conversations between management and staff.
The research from Capterra revealed several key findings that employers could utilise to urge more people to come forward. Fifty-nine percent of employee would prefer to talk about their mental health in person, a significant lead over those who prefer email (9%), virtual meeting (8%), phone call (8%), and anonymous employee survey (8%).
Capterra suggested that employers offer both physical and virtual outlets for employees to discuss mental health issues, if possible. Employees should also be asked regularly about "stressors" at work, which should be confidential and anonymous if possible.
Read more: Why investing in mental health should be CEOs biggest concern in 2022
Aside from the 'how', the 'who' is also essential for employees when it comes to reaching out. The study revealed that the most popular points of contact for employees are their managers (29%), followed by colleagues (26%) – however just seven percent of employees feel comfortable reaching out to HR.
Another 29% said they would not discuss their issues with workmates, but would seek external resources, while six percent said they would seek company resources of an employee assistance programme.
"To accommodate employees of all comfort levels surrounding personal topics, safe places for employee communication should be established," the report advised. "On such platforms, employees can feel anonymous and unjudged while accessing company resources."
This means that not just employees, but also employers should be trained on how to address mental health issues and how to use resources dedicated for them, according to Capterra.
On top of that, the study also recommended coming up with social events among staff, which 74% of employees believe are moderately to very effective in connecting with colleagues. Such gatherings can keep mental health positive among employees, especially since 18% of the respondents said they feel isolated as a result to their jobs.
Four ways HR leaders can encourage employees to reach out for help
Offer both physical and virtual outlets (such as virtual meeting rooms or employee surveys) for employees to discuss mental health issues, if possible.
Provide training to employees as well as managers on how to address mental health issues and use the resources allocated to them.
Establish resources to help employees maintain positive mental health, such as wellness reimbursements and/or flexibility with working hours.
Organize social events to encourage and strengthen inter-employee support systems.
Mental health hotlines
If you're struggling with mental health issues, try reaching out for help;
Canada Suicide Prevention Service - 1-833-456-4566
Hope for Wellness Help Line - 1-855-242-3310
Crisis Services Canada - 1-833-456-4566