Worker was on medical leave and revealed pregnancy, then told term would not be renewed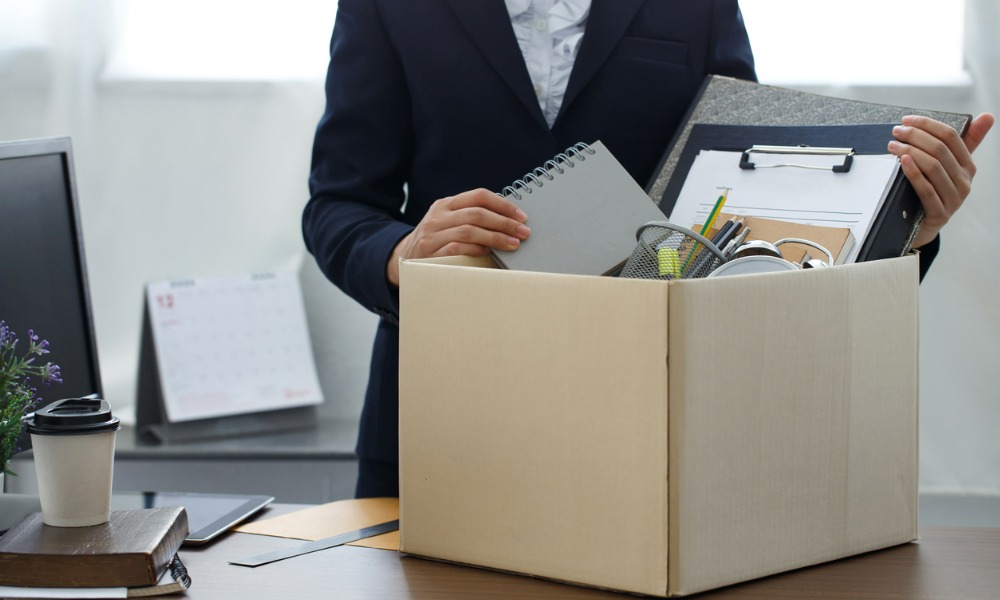 The Federal Public Sector Labour Relations and Employment Board has dismissed a worker's claim that her term of employment was not extended because of her disability or pregnancy.
The worker was hired in 2011 as a part-time telephone survey interviewer – computer assisted telephone interview for the Statistical Survey Operations department of Statistics Canada in Sturgeon Falls, Ont. Her position was a three-month appointment until March 8, 2012. The appointment was renewed several times through Sept. 10, 2014.
The worker took maternity and parental leave from November 2013 to October 2014. When she returned, she took on the role of field interviewer – computer assisted personal interview in Guelph, Ont., with a term ending May 31, 2015. This appointment was extended to Sept. 30.
As a field interview, the worker worked on two specialized surveys as well as an ongoing core survey. However, in May 2015 she had to take medical leave for emergency back surgery. She was still on disability leave when her appointment was supposed to end, but Statistics Canada extended her to March 31, 2016, because it was policy to renew the terms of employees on medical or maternity leave.
Work slowdown
The two special surveys that the worker had worked on had ended in fall 2015 and there was a significant slowdown in work. The slowdown in special surveys continued into 2016 as Statistics Canada prepared for that year's census. Another interview in the same area of the worker did not have their term renewed because of a lack of work.
However, the worker's supervisor called her in November 2015 to find out how she was doing and whether she would return to work soon, as she was "swamped with work," according to the worker. The supervisor later recalled that she anticipated being short-staffed because it was expected that two or three interviewers would be departing from the team.
The senior interviewer who was the worker's supervisor was asked to provide in writing the worker that could be assigned to the worker to ensure that work would not be taken away from indefinite employees, but this didn't come.
Fit to return to work
In January 2016, the worker's medical team provided a note stating that her neurosurgeon assessed that she could return to modified duties by working from home and making home visits carrying nothing heavier than a laptop.
One month later, the disability benefits provider contacted the regional program manager to say that new medical information indicated that the worker was now fit to work with some limitations. It also inquired about the worker's job duties and limitations.
The manager called the worker on Feb. 23 to discuss her limitations and the worker said that the neurosurgeon had limited her to carrying eight pounds to home interviews. They discussed the books and two laptops that she used to carry.
The worker also informed the manager that she was pregnant and asked if she would be entitled to maternity leave since 600 hours of work was required.
An Ontario court confirmed that working notice does not apply where an employee is on a medical leave of absence.
Term not extended
Three days later, the worker called the regional program manager as she hadn't heard back from her, and she was told that her employment was being terminated. On Feb. 29, the worker received an email from the manager stating that she didn't anticipate renewing the worker's term due to a lack of work in her area.
However, at the same time, the supervisor texted the worker asking for her home address, as she was figuring out which files she could assign to her. She also sent the worker some files.
When the supervisor learned that the worker's term was not being extended, she was surprised as she felt that the worker did a good job. The regional program manager told her that there were presently no special assignments and the worker, as a term appointment assigned to special projects, had no work to do. During a slowdown, managers were directed to keep indefinite employees busy with a priority over term employees for core surveys.
The worker was left without income as she wasn't eligible for maternity and parental leave benefits because she hadn't worked since her back surgery in May 2015. She was eventually approved for Canada Pension Plan disability benefits from September 2015 to May 2019.
The worker filed a grievance alleging discrimination based on her disability or sex and family status when it didn't renew her appointment. She argued that the Statistics Canada's attitude changed once it was informed of her need for accommodation of her disability and pregnancy.
Prima facie discrimination
The board found that there was no doubt that the worker met the first two elements of the prima facie discrimination test. Her disability or pregnancy was a protected characteristic under the Canadian Human Rights Act, and she experienced an adverse impact in her employment from not having her term extended. The question was whether the third element was met – was the protected characteristic a factor in the adverse impact.
The board noted that the worker's supervisor told her in November 2015 that there would be work for her when she returned to work. However, after the worker informed the regional program manager of her pregnancy and limitations in February 2016, she was told that her term would not be renewed – even though her supervisor texted her that she had some work for her.
The board found that there was a connection between the worker's disability or pregnancy and her term not being renewed, which constituted prima facie discrimination.
Know more about the different pregnancy rights in the workplace in Canada and what it means for employees and employers alike.
However, Statistics Canada maintained that there was no work for the worker to do, and the evidence supported the fact that there was a slowdown and another interviewer on the worker's team was let go in the fall of 2015. Although the supervisor indicated that she had work, she had not informed the regional manager of such work upon request. In addition, the supervisor did not have the responsibility of deciding if term employees could be renewed without taking work away from indefinite employees and no one was hired to replace the worker, said the employer.
The board also noted that the worker's term was renewed in the fall of 2015 due to policy regarding employees on leave, while at the same time another interview had not been renewed.