Employers 'don't have clear communication around their ESG policies, and they're not transferring that knowledge to staff and to potential candidates'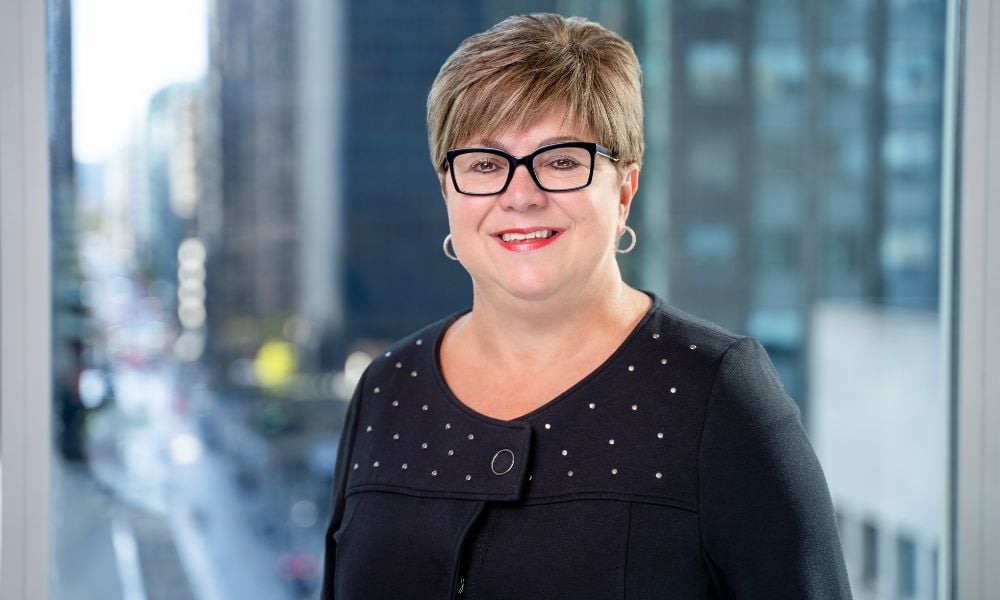 Ahead of Earth Day on April 22, workers see opportunities for improvement from employers when it comes to their environmental, social and governance (ESG) efforts.
While 40% of workers say their company is doing enough in terms of their ESG, and it's making them proud, 23% say there is "somewhat" of an effort from their employer, but it's not enough, reports Robert Half.
About one in five also say their employer is "not at all" doing enough (17%).
"[ESG is] top of mind for employees and potential talent that you're trying to recruit in today's market," says Sandra Lavoy, regional director at Robert Half, in talking with HRD. "New grads that are coming out want to be in an environment that they're comfortable to work in."
"So as an organization, if you do not have a strategy… it's a huge opportunity for any organization," says Lavoy.
Many workers are willing to take a pay cut, relocate and even take fewer benefits just to work for an employer with an ESG strategy, according to a previous report from the Society for Human Resource Management (SHRM).
Interviews
Pulling from her own experience, Lavoy says that job seekers are eager to learn about companies' ESG practices.
Previously, this was hardly a topic for discussion during interviews, she says.
"Years ago, when I would hire [talent], nobody would ever ask me: 'What is Robert Half doing to give back to the community? This was never asked. Zero."
Now, nearly every candidate asks three things, she says: "What's the growth in the organization?", "How does Robert Half give back to the community on a weekly, monthly, yearly basis?" and "What is your ESG strategy?"
Gone are the days when doing a job is all about technical skills, she says.
"Now it's more about: 'Is this company aligning with my values?', 'Is it aligning with my culture?', 'Is it aligning with my corporate growth?', 'And is it aligning with how I give back to the community?'.
Tying executive pay to ESG performance is now an established practice across Canada and the United States, but there are still many questions involved, according to one expert.
Employers are stepping up
And it seems employers are prioritizing ESG to meet workers' desires, finds Robert Half's survey of 1,449 hiring managers, and 200 C-suite executives.
Overall, 36% are actively developing clear ESG strategies, and 44% are hiring new support staff to aid with ESG activity.
"This is a priority for organizations," says Lavoy. "And they're developing strategies."
And IT is leading the way. This department is most likely to already be using digital solutions to ensure ESG compliance, with more than 6 in 10 (64%) IT departments doing so, according to the report.
"When the pandemic started, everybody had to go on VPN. You also saved a lot of money and gas… So right there, that affected [the] environmental aspect of our business," says Lavoy.
An increase in employers' ESG investment leads to higher profits, according to a previous report.
Communicating ESG
There are a number of simple initiatives that employers are implementing to forward their ESG goals.
Getting rid of paper. Implementing hybrid work. Focusing on inclusivity. Fighting bullying. Celebrating Pride Month. All these – in one way or another – are helping companies advance their ESG goals, she says.
However, 19% of workers are not aware of their employer's ESG efforts, finds Robert Half's survey of 121 users, conducted April 4 to 6, 2023.
Communication – or the lack thereof – seems to be the problem, says Lavoy.
"In some cases, [employers] do have strategies, but they don't have clear communication around their ESG policies. And they're not transferring that knowledge to their staff and to potential candidates."
While many employers are so used to answering questions around work schedules and salaries during job interviews, they are not used to answering ESG-related questions, she says.
Remote work challenges
The communication challenge becomes even more difficult in the remote work or hybrid work setup, says Lavoy.
With a lot of people working remotely and in different parts of the world, "our meetings are all intentional," she says.
"We talk about what we need to [talk about]. But ESG sometimes gets to the bottom of the list. And it's not communicated on a regular basis."
Companies need to put ESG higher in their priorities list because "employees want this as top priority in an organization."
Her suggestion? Town Hall meetings, and ongoing, regular communication to lay out specific ESG strategies, she says.
Nearly three-quarters (74%) of organizations feel that internal communication is important for culture and belonging, but few are delivering the necessary messages to do this, according to a previous report from Gallagher.