37% of Canadian organizations are looking at generative AI – but we're still lagging behind the US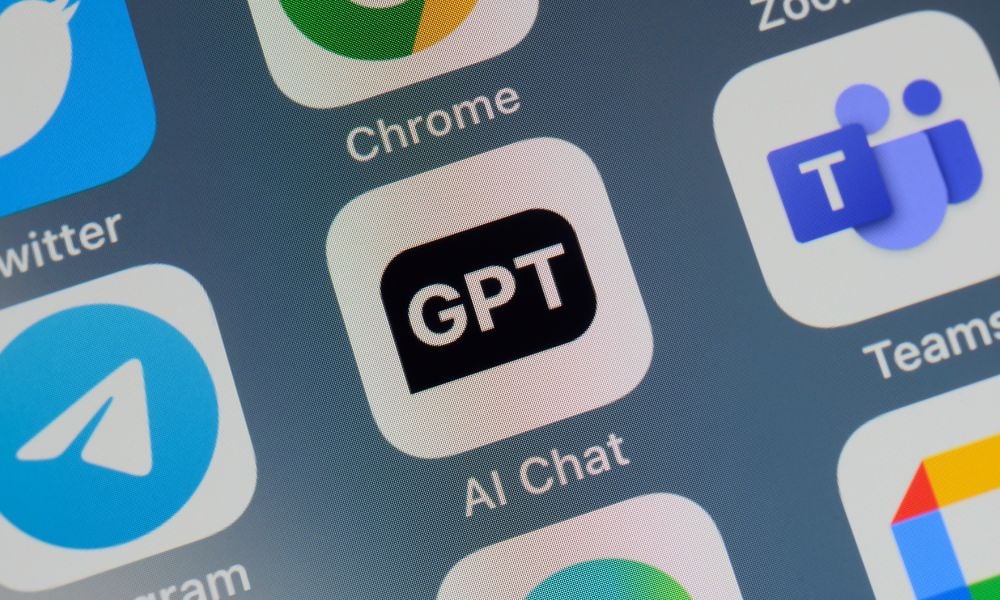 Canadian businesses are all in when it comes to ChatGPT, with a new report detailing that 37% of organizations are looking at generative AI. But is that enough?
Data released today from KPMG in Canada found that more than four in ten larger Canadian businesses are using ChatGPT in their call centres, and more than half (53%) of respondents admit they could be using AI more effectively and efficiently.
However, Canada is still lagging behind its US-based counterparts, with 65% of US-based companies already having implemented, and is now using, the bot.
"Canadian organizations are trailing behind their US counterparts when it comes to AI adoption, and it comes at a time when developments in the space are moving fast – particularly in generative AI," says Benjie Thomas, Canadian managing partner, advisory services at KPMG in Canada.
"Generative AI can be powerful if used correctly and responsibly, and it enables businesses to be more efficient, productive and competitive. Canadian businesses that aren't adopting AI today might be putting themselves at risk of falling behind, especially as competitors south of the border continue to advance in this field."
Key findings from the report;
ALL RESPONDENTS

(250)

CANADA

(90)

UNITED STATES

(160)

We are experimenting with
ChatGPT

54 per cent

37 per cent

65 per cent

We currently use AI in our
operations

59 per cent

35 per cent

72 per cent

We currently use AI in our
customer call centres

58 per cent

41 per cent

67 per cent

I believe we could be using AI
more effectively and efficiently

65 per cent

53 per cent

72 per cent
The main issue for Canadian organizations in relation to ChatGPT seems to be a lack of skilled talent and quality data to train AI algorithms. According to the research, 47% of Canadian business leaders say that they lack the knowledge to verify the accuracy of the AI – a concern that's been echoed by CEOs and lawyers alike of late.
In a recent interview with Mike MacLellan, partner at Ontario-based law firm CCPartners, he told HRD that employers are ultimately liable for any robotic mistakes – which would be costly.
"Employers need to take responsibility for the entire organization," he added. "If you're putting any kind of faith into a computer program, you're ultimately responsible for the output. It's no different from putting your employee on a forklift in the warehouse – that piece of machinery needs to be in working order.
"And if something goes wrong, the employer is liable."
KPMG in Canada researched the opinions of 250 companies in Canada and the US about artificial intelligence between February 21 and 26, 2023.