Amenities include varying work environments for staff to enjoy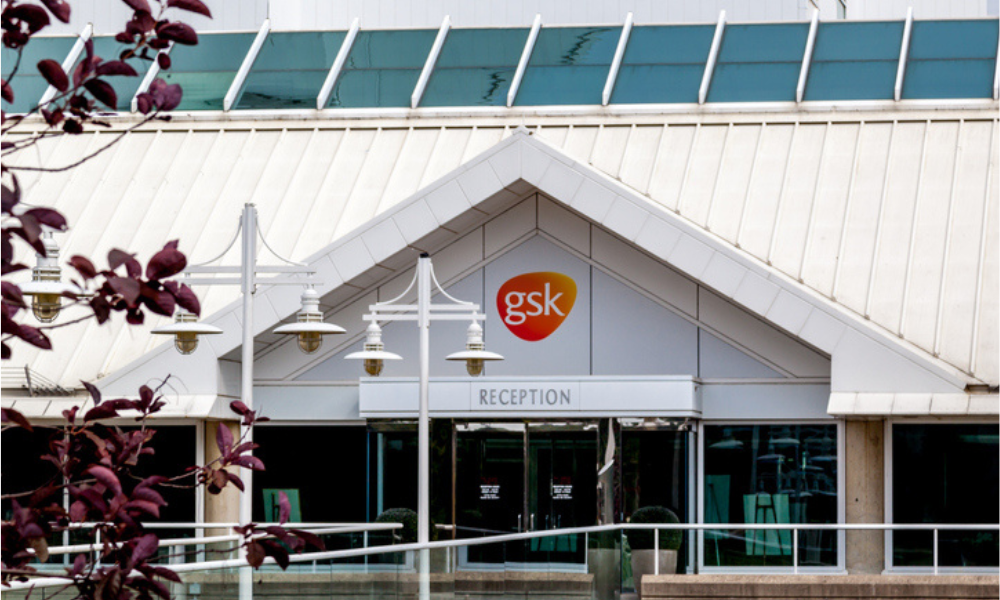 Healthcare company GSK Canada has opened its newest headquarters in Mississauga, Ontario, that embraces hybrid working and puts employees' needs at the forefront.
In an announcement, GSK said they consulted with employees regarding what they want and need in the workplace, with their workers sharing "sustainability" as their top priority.
"We learned a lot during the pandemic about new ways of working. We also learned from our employees what they want from an office. We know that the office and face-to-face interactions play an important role in accelerating innovation, collaboration, learning, sharing and celebration," said the Faris El Refaie, president and general manager of GSK Canada, in a statement.
"We are incredibly excited and proud to offer our employees a modern space that will provide them the tools, services, and amenities to perform at their best, collaborate effectively with stakeholders, while promoting their well-being. We made the appropriate technology investment for our new office to empower our colleagues to have an effective hybrid coworking experience and sense of community."
Keeping employees' needs in mind, the new GSK HQ now includes LED lighting with occupancy times, water-reducing features, and consolidated waste points throughout the office. Additional amenities include various work environments, where employees can choose the workspace that best fit their work style, comfort, and needs for the day.
Work environments offered include focus rooms for quiet concentration, collaborative spaces for with movrable furniture, as well as high-class ergonomic workstations with sit/stand and treadmill desks.
Employees may also carry out physical activities in the new workplace through the modern and on-site fitness facility there. Workers may schedule a workout or exercise that fits their schedule best.
There are also multifaith and wellness rooms that provide private and quiet spaces where employees can hold on-site nurse, religious, or ceremonial activities. It can also be a space for meditation, lactation, or an area of quick break for staff.
Read more: Inside Sun Life's new corporate HQ
Inclusion and accessibility
The new headquarters also boasts amenities that advocate inclusion and accessibility in the workplace, even for hybrid or remote workers.
The new GSK headquarters was constructed with in-person and virtual collaborations considered. This includes the establishment of interactive whiteboards, where employees can collaborate whether in person or virtually in real time.
"It all comes down to flexibility — where, how, and when employees want to work, so they perform at their best, based on their role, team and personal circumstances," said Alison Pozzobon, Pharma Operations Officer & Head of Communication and Community Partnerships.
"With our Performance with Choice approach, the office may not be the default work environment for everyone all the time, but it embodies our vision to offer an optimal office environment where everyone can truly feel comfortable, welcomed, and valued."
The company, through its headquarters, also provides inclusion and accessibility areas, where employees regardless of gender, age, faith, or abilities can work and collaborate safely.
Jason Field, president and CEO of Life Sciences Ontario, said the new headquarters demonstrates GSK Canada's commitment to its current employees.
"This new office opening is just another demonstration of GSK Canada's ongoing commitments to current and prospective employees, and will serve as a great asset to continue attracting diverse, top talent to Ontario's life sciences industry."