This one is right up there with "two weeks' notice" and "three strikes you're out"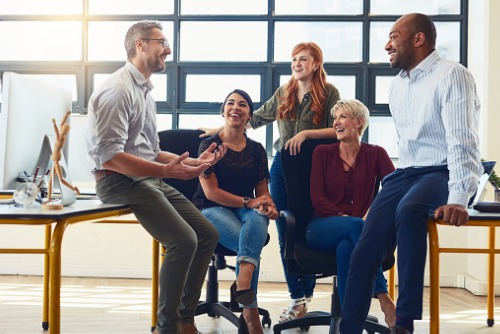 This one is right up there with "two weeks' notice" and "three strikes you're out". Some employers are baffled to learn that they do not have an absolute right to terminate an employee within the first three months of employment. One employer on Prince Edward Island found this out the hard way.
In Pound v iWave Information Systems, 2017 PECA 17 (CanLII), the employee, "GP", was hired as a marketing and communications manager. This was a full-time permanent position where part of GP's contract indicated that he was subject to a three month probation period. The Company also had policies in part providing: "[on] a termination of employment … the employee will be given a letter detailing the reason for termination." It also formally set out a process for coaching and improving performance, progressing from a verbal warning to a written warning, and then a final written warning, following which the "[c]onsequences of unacceptable improvement will be termination without notice or payment in lieu of notice."
When the employer decided to terminate GP after only two months on the job, and one month before the expiry of his contractual probation period, it assumed that it was free to do so without restriction. Although the employer did not give a letter detailing the reason for termination, and did not apply its own policies regarding warnings and performance improvement, it justified its actions partially by telling GP that the company does "not take these types of decisions lightly" but that "[w]hen it finally became apparent that it would not work out, we felt it was time to part ways and go in another direction. That's what probationary periods are for…." The trial Court agreed with the company, but the P.E.I. Court of Appeal did not.
The Court of Appeal found that the employer's policies also formed a part of the employment contract, and accordingly GP was entitled to the promised warnings and a full explanation on termination, even before the expiry of his probation period. The employer therefore wrongfully dismissed GP because it failed to provide the entitlements provided in the employment contract. And accordingly, the Court of Appeal ordered the employer to provide GP with three months' pay in lieu of reasonable notice of termination at common law.
Yes. Three months' pay. For a two month employee.
Hopefully this case will serve as an important reminder for all employers about how probation periods really work:
Your applicable legislation may only entitle an employee to notice of termination after accruing a certain amount of service (three months in the case of Ontario's Employment Standards Act, 2000), but the strict terms of the legislation will only apply if there is a valid contract limiting the employee to those entitlements.Otherwise, the common law will apply.On this topic you may want to listen to Episode 5 of the Lawyers For Employers Podcast.
A valid employment contract with a probation period lowers the threshold for just cause terminations (without notice) to a basis that the employee is not suitable for continued employment.However, several criteria must still be met before you can terminate a probationary employee without notice:
The employee must be advised of their shortcomings;
The employee must be directed and coached on how to improve their performance;
The employee must be given an adequate opportunity to improve their performance;
The employee must be advised that failure to meet expectations will result in their termination during the probation period; and
As always, an employer's discretion to terminate during a probation period must be exercised in good faith.
It is also important to note the reasonable notice period assessed by the P.E.I. Court of Appeal in this case. Three months' notice for a two month employee may seem excessive, but the reality is that in cases of very short employment terms where there is no just cause for termination, Courts are typically more favourable to employees.
Hopefully this case illustrates how important it is to understand your rights and obligations as an employer with respect to probation periods for employees, and dispels the myth that all employees can be terminated within the first three months of service. An employer must have the right policies and contractual terms in place, and follow proper procedure in order to avail itself of the right to terminate before the expiry of a probation period. However, it is no myth that the lawyers at CCPartners are experienced in advising employers with respect to their employment contracts, including probation periods, and terminations from employment. Click HERE for the CCP team members that can assist with your employment law and contract needs.
Click here to access CCPartners' "Lawyers for Employers" podcasts on important workplace issues and developments in labour and employment law.
Related stories