Employer failed to comply with cease-and-desist order around limiting shift hours in 22 instances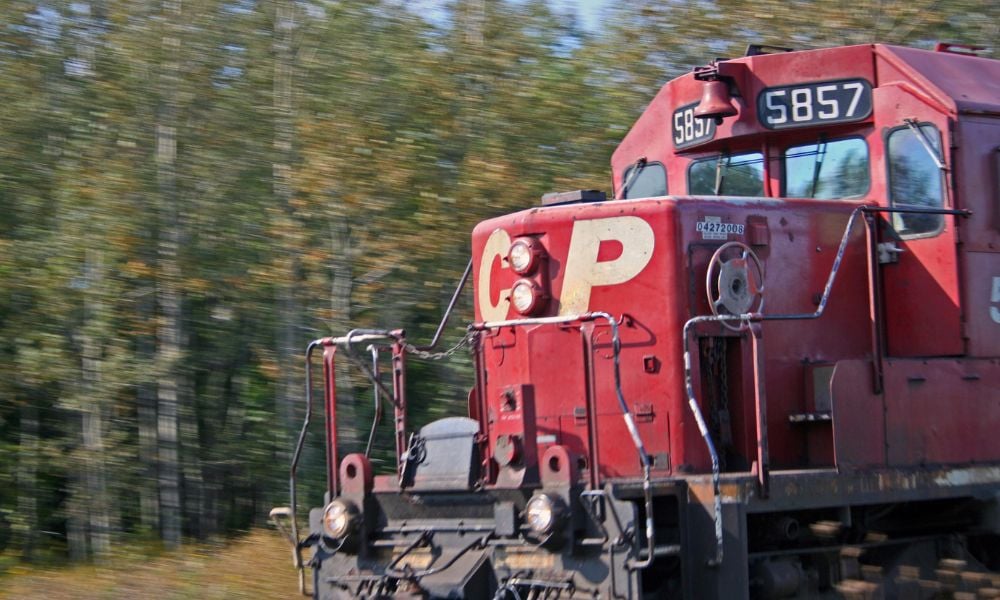 An Ontario Federal Court judge has found Canadian Pacific (CP) Kansas City in contempt of court after it failed to cease and desist in violating the "rest provisions" of two collective agreements.
Teamsters Canada Rail Conference (TCRC) – the union representing employees in the railway sector – successfully proved its allegation that CP acted in violation of the earlier-stated agreements, which was the award made by the Labour Arbitrator Graham Clarke (also known as the Clarke Award) on March 23, 2018.
The court found CP violated, over a 10-month period in 2018 and 2019, to comply with cease-and-desist orders laid out by Clarke in 22 instances.
"The evidence demonstrates that CP can achieve 99% compliance with the Clark Award," said Judge Ann Marie McDonald in her June 6 ruling. "While I acknowledge the complex operating environment, the obligation on CP was not just to communicate the Clarke Award, but to also continually manage ongoing compliance."
After the Clarke Award, TCRC and CP consolidated the collective agreements into one document called the Consolidated Collective Agreement. In general, when a train crew provides notice within the first five hours of their shift that they wish to be off duty within 10 hours, CP must make arrangements to ensure the crew is off duty on time.
Also, rail workers may work no longer than 12 hours under Transport Canada regulations, or 10 hours under certain provisions of the collective agreement, noted TCRC.
An Ontario employer was within its managerial rights to require mandatory on-call availability on weekends for its maintenance employees, an arbitrator recently ruled.
'Lives on the line'
"Despite everything they say, rail companies in this country just don't take safety seriously enough," said Paul Boucher, president of the TCRC. "Another Lac Mégantic can happen at any moment, and Ottawa seems unable or unwilling to do anything about it. Canadians can count on the Teamsters to fight tooth and nail for rail safety. We will never back down when lives and communities are at stake."
Crew fatigue is a well-documented safety hazard in the rail industry, TCRC noted. From the early 1990s until mid-2022, the Transportation Safety Board of Canada has identified fatigue as a factor in at least 32 train derailments and other accidents, it said.
McDonald's June 6 decision comes less than two months after one of the railway's freight trains went off the tracks due to a washout in Maine that saw locomotives and four derailed lumber cars go up in flames, The Canadian Press noted in a report published in The Financial Times.
"Canadian Pacific recklessly puts lives on the line in forcing so many train crews to work longer than allowed," said François Laporte, Teamsters Canada national president. "They do this because they operate under the dangerous delusion that they are above the law, and that it's OK to ignore the court orders on safety issues. This company needs to smarten up and stop putting profits over people before another tragedy occurs."
In 2022, both CP and TCRC pointed fingers as to who initiated a work stoppage amid the ongoing labour dispute between both sides.