Agreement had on-call pay provision, no specific prohibition against mandatory shifts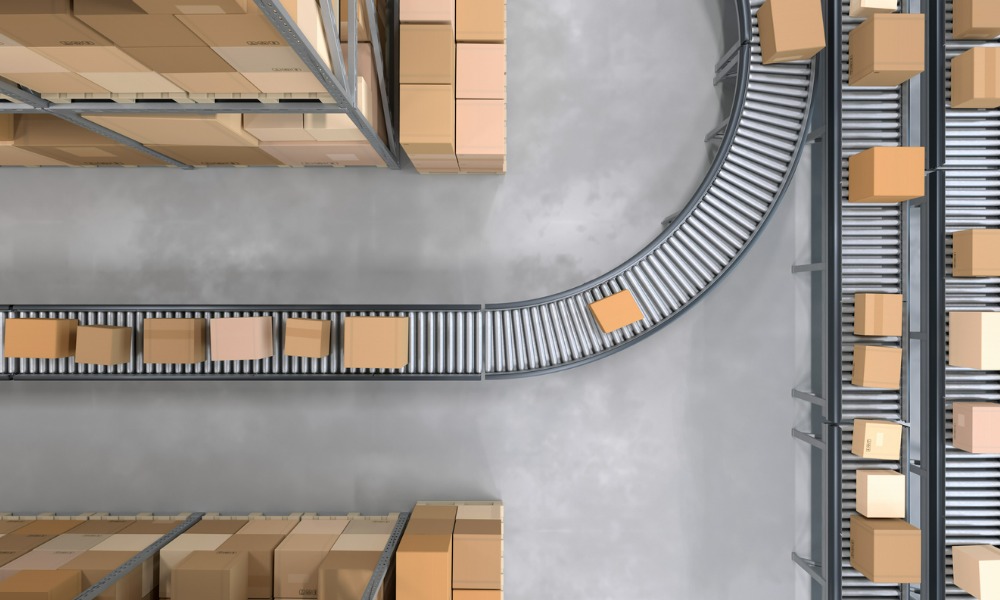 An Ontario employer was within its managerial rights to require mandatory on-call availability on weekends for its maintenance employees, an arbitrator has ruled.
Logistics in Motion (LIM) is a third-party logistics provider in Mississauga, Ont. Its collective agreement includes an article dealing with on-call pay that provides for employees to be paid for a minimum of two hours at straight time "for each day required to be on call." If called into work, they received the greater of two hours at overtime pay or overtime rates for all hours worked.
An on-call employee who failed to respond to a call would forfeit their on-call pay under the agreement.
The worker was a maintenance employee hired in 2000. He was responsible for maintaining LIM's equipment such as conveyor belts and palletizers. He was the only maintenance employee until LIM hired a second one in April 2021.
Before the second maintenance employee was hired, the worker worked Monday to Friday and was on call each weekend. After the new hire, the on-call schedule rotated weekends between them.
A Saskatchewan school board's collective agreement allowed flexible start times but didn't give workers the right to choose themselves when to start work, an arbitrator ruled.
Shift change
Also in April 2021, the worker was asked whether he wanted to work the morning or afternoon maintenance shift. The worker chose the afternoon shift and signed a shift change form that indicated that "shiftwork, overtime, and on call may be required."
On Saturday, Sept. 4, the worker was on call. LIM called the worker when one of its production lines went down, but the worker didn't answer. The line remained down until another maintenance employee arrived to repair it.
Two weeks later, the worker was on call for the weekend. On Sunday, LIM called him to fix some equipment, but the worker didn't answer. He wasn't called on Saturday and received the two hours' on-call pay, but not for Sunday when he didn't answer.
The worker was on call again on Saturday, Oct. 30, but didn't answer a call to attend work. The other maintenance employee was called to take care of the problem.
An employer could reduce work hours in the absence of any guarantees of weekly work hours in the collective agreement, said an arbitrator.
Coaching for unanswered calls
After another unanswered call when he was scheduled to be on-call, LIM gave him a written coaching. He continued to be on call every other weekend through December, but wasn't called and received his on-call pay accordingly.
On Jan. 8, the worker was on call and LIM tried unsuccessfully to contact him four times to deal with a broken chain at the workplace. A few days later, he was issued a verbal counselling advising that he was required to answer his phone when scheduled to be on call. He was also told that future misconduct would result in further discipline.
The worker was scheduled to be on call on Feb. 5 and LIM called him six times with no answer. LIM followed up with a written warning again advising him to answer his phone when scheduled to be on call.
The union filed grievances requesting that the verbal counselling and written warning be removed from the worker's disciplinary record. It argued that the worker had historically agreed to be on call on a voluntary basis, but imposing a mandatory on-call schedule in April 2021 was a change in his terms and conditions of employment. It maintained that the collective agreement didn't provide for mandatory on-call work and LIM wasn't permitted to bargain such terms directly with employees.
Some on-call employees are entitled to pay, but rules vary, says an expert.
No specific exclusion of mandatory on-call shifts
The arbitrator noted that there was no provision specifically precluding LIM from requiring on-call availability and the only provision that addressed it was the on-call pay provision. That provision stipulated how an employee who was called into work outside their regular working hours would be paid and the pay for being on call.
LIM argued that the on-call provision referred to "employees required to be on call," which provided for mandatory on-call shifts. However, the arbitrator disagreed, saying that "required" could also mean "needed," which wasn't the same as mandatory or obligatory.
However, the collective agreement had a broad reserve of management rights that allowed LIM to operate on weekends, did not imply a restraint on requiring on-call availability, and contained a provision that specifically contemplated employees being required to be on call, which were consistent with an intention that the employer could require employees to make themselves available on call outside of normal working hours, said the arbitrator.
Management rights
The arbitrator determined that mandatory on-call availability fell within the scope of management rights under the collective agreement. LIM also made it clear to the worker that maintenance employees had to be on call every other weekend and the schedule was made well in advance.
In addition, the worker was specifically advised in the shift-change form that he signed that on-call shifts were necessary to his position.
The arbitrator found that LIM had a legitimate business interest to operate on weekends and to have someone on call to minimize disruptions. It also balanced the interests of employees by bargaining an on-call provision and pay structure in the collective agreement, and equitably distributed on-call weekends between the two maintenance employees.
These factors met the test that the imposition of management rights for the purposes of on-call shifts was reasonable, said the arbitrator.