It's a question that's been puzzling HR leaders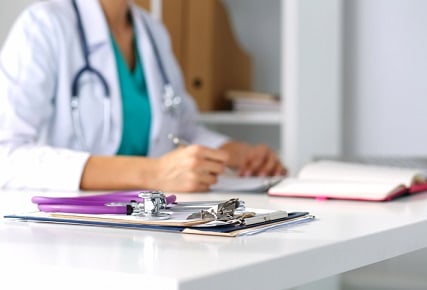 An independent medical examination occurs when a doctor conducts an examination of an employee to help provide additional information on compensation, dismissal claims or other legal issues.
But when can an employer demand a worker undergo one of these investigations?
"When you ask an employee to undergo a medical examination, an employee has two options," explained Kevin Robinson, partner at Robinson Heeney LLP and speaker at our upcoming Employment Law Masterclass.
"First, they attend and go through with it – or secondly, they refuse. The question for the employer then becomes what they do in the meantime as a response."
Essentially, it all comes down to duty to accommodate and duty to participate. A recent case in Ottawa gave some guidance to employers as to how to proceed with Independent Medical Examinations (IMEs). In Bottiglia v Ottawa Catholic School Board, the Ontario Superior Court Justice ruled that in certain situations, HR may request an IME as part of the duty to accommodate under the Ontario Human Rights Code.
Mr. Bottiglia alleged that he had been discriminated against by his employers, Ottawa Catholic School Board (OCSB), after the OSCB insisted on an IME as a condition of his return to work.
The ruling found that an employer may be allowed to ask an employee to undergo an IME when there is some reasonable basis to question the legitimacy of the worker's claim.
The Ontario Human Rights Commission states that "no one can be made to attend an independent medical examination, but failure to respond to reasonable requests may delay the accommodation until such information is provided and may ultimately frustrate the accommodation process".
It follows that mere "assertions of symptoms" may not be enough "establish a disability within the meaning and protection of human rights legislation".
"To the point, an employee doesn't have to agree to an IME as part of the accommodation request, and the employer doesn't have an unrestricted right to demand an IME," added Robinson. "However, HR can ask the worker to attend as part of their duty to accommodate."
To hear more on the hottest employment law issues, make sure you sign up to our upcoming Employment Law Masterclass in Toronto.