A sampling of 14 of the strangest questions facing HR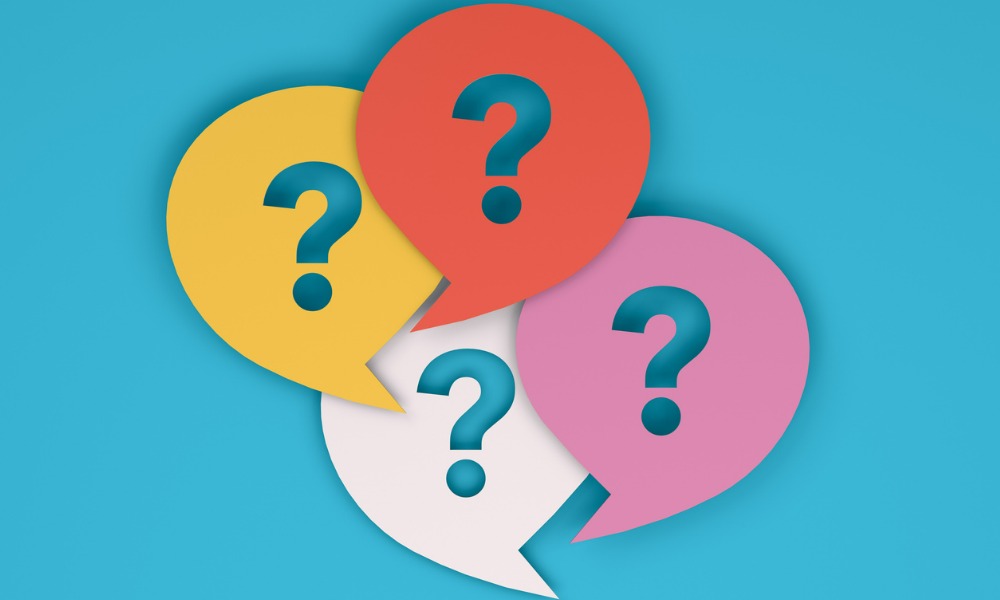 When it comes to weird office dramas, HR leaders have seen it all.
A recent study uncovered some of the strangest HR questions practitioners have ever faced – giving a rare insight into other organizations' drama.
"HR can get a bad rap, but the job is extremely varied and rewarding," says Darren Chadwick, CEO at Peninsula Canada, which did the study.
"Just when you think you've heard it all, we recently had a client call the advice line trying to sell his parrot – HR can handle most things, but maybe isn't the best port of call when trying to offload a feathered friend. Believe it or not, it's all in a day's work for HR."
14 strange questions faced by HR leaders
All of the following questions have been received by advisors from Peninsula from employers scattered across the globe:
Can I give my employee a warning for wearing the same perfume as me?
We fundraised for our employee's cancer treatment but found Facebook photos in Thailand when she took sick leave to receive 'treatment'. This doesn't seem right… what can I do?
Can I pay my workers, half in cash and half in food, if I can prove that the value of food is of equal value? I can attach the food pricing to their payslip.
My employee has called in sick because his cat is sick, and the vet has given him a med cert for the cat.
My employee is a bit of a downer; can I terminate them for not being happy at work?
I need some support; one of my staff, an undertaker, was just run over by the priest.
A member of staff is asking other staff to cover for her while she meets up with men, she's having affairs with on her lunch break. How do I manage this?
My staff member said they were working from home, but it turns out they have been in Mexico for months. How do I make them come back?
Our former staff member stole the company dog. How do we get it back?
Can I fire someone for playing hide and seek in the office?
A colleague drove me to work the other day and was a terrible driver. Can I raise a grievance against them?
Can I fire someone for stealing my lunch?
A staff member swore at me, am I allowed to swear back?
A staff member resigned recently, and I didn't say goodbye. Can they sue me?
Legal questions confound HR
And while these questions are undeniably hilarious, they do shed light on HR's growing concerns with legal and compliance-led issues. With cases of wrongful terminations and illegal firings on the rise, HR leaders are understandably nervous when it comes to instigating any disciplinary action.
In a recent interview with HRD, Stuart Rudner, founder of Rudner Law, said that misconceptions around employment laws are actually costing companies time, money, and productivity.
"Most of my work as an employment lawyer arises from a lack of understanding of the client's legal rights and obligations," he explained. "Unfortunately, they don't have sufficient knowledge of the law.
"The crux of the issue is this': many employers don't treat their employment relationships as legal relationships, so they don't consider the potential legal issues that can arise from their actions. Employers also assume that they know how things work and how to do things. Those can be expensive assumptions."