Following the legalization of recreational cannabis, many employers are still confused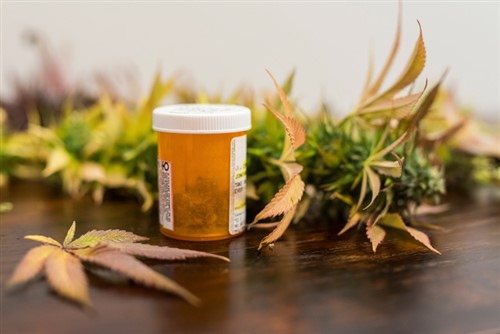 Following the legalization of recreational cannabis, many employers are still confused about how to manage the drug in the workplace.
Bill 36 looks at who can buy and sell marijuana – but also where you can smoke it.
"When it comes to recreational use of cannabis in the workplace, the issue is safety," explained Lorenzo Lisi, partner at Aird & Berlis LLP. "The bottom line is that employees cannot come to work under the influence – be it alcohol or drugs. In that regard, nothing has really changed."
Internal policies should clearly state that employees don't have the right to show up to work impaired. after taking drugs or drinking. The bigger issue that may cause HR concern is that they don't really have any way of testing for impairment following use of cannabis
"You can drug test a worker post-incident or with reasonable cause – but we don't have an accurate determiner of impairment as marijuana metabolizes differently from person to person," explained Lorenzo.
"We believe that employers should craft a clear statement concerning safety and indicating a consistent prohibition on attending work, or workplace events, impaired."
The policy should also encourage employees to disclose substance abuse issues as addiction, without the fear of reprisal. HR needs these workers to come forward in order to assist them.
"This means if there are issues down the road, you've already done everything you can to accommodate them at work. This way, you can distinguish between someone who's been accommodated because they've declared their problem and someone who claims to have an addiction after they've been caught in the act. It's very important that you add that disclosure obligation in your workplace drug and alcohol policy."
Finally, Lorenzo believes you should avoid zero-tolerance policies – claiming they're not effective and often difficult to enforce at law.
"If someone with an addiction slips up once – are you really going to terminate their employment immediately?" posited Lorenzo. "You really need to understand the law of accommodation and how this legalization will culturally impact your workplace.
"Lots of organizations allow employees to go out with clients and consume alcohol. If a staff member now goes out and uses marijuana how is that different from someone having an alcoholic beverage?"
Many employers will come down hard and prohibit any drinking or using cannabis during work hours – be it at lunch or company-sponsored events.
Essentially, it's important that you understand that any policy must underline the importance of safety and disclosure, while taking into account the individual culture within your workplace.