Spotify's vice president of HR talks about the bold new Working From Anywhere policy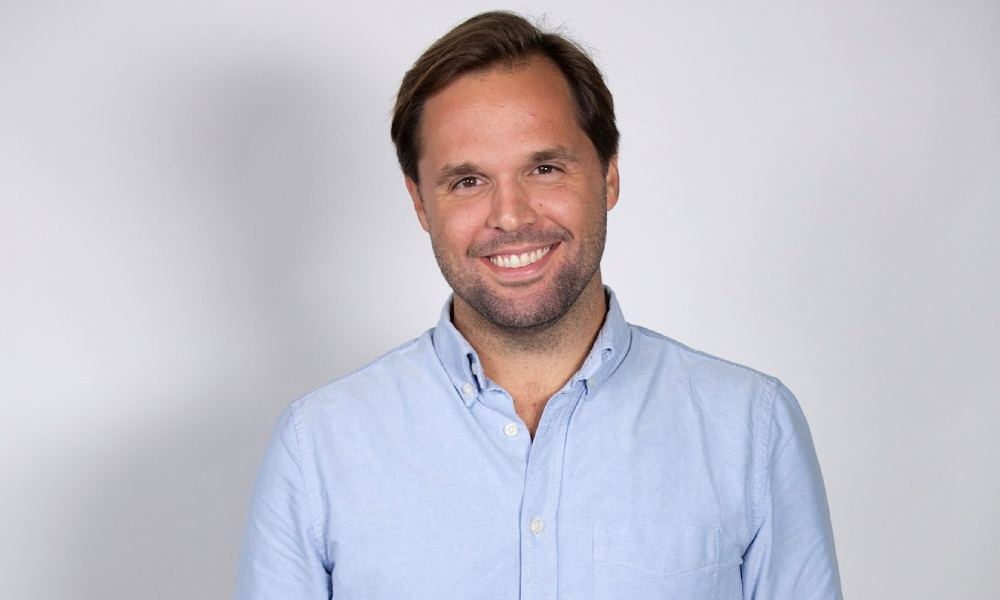 Thanks to the pandemic, the swift rise of flexible working has given people the opportunity to revaluate their lifestyle. From sea changes to tree changes, the proximity to the office is not the deciding factor it used to be. But what if you could work from anywhere – including a different country? Music streaming service Spotify has taken flexibility to a bold new level with the announcement of the company's new Working From Anywhere policy.
HRD spoke to Alexander Westerdahl, Spotify's vice president of HR, who said the pandemic accelerated their thinking around what the future of the workplace would look like.
"Even before the pandemic, we felt that change is inevitable and the speed of change seems to be increasing, so what would the next big thing be?" he said.
"Now I think we're standing in front of the next big thing which is distributed work. It's digitalisation, and globalisation that has enabled it, not the pandemic, but it has accelerated the shift.
"I don't believe that our policy would have been as bold, unless it was for the pandemic, because we realised that flexibility actually worked a lot better than what we expected."
Spotify's global HQ is in Stockholm, with the corporate headquarters in New York's World Trade Centre. The company has hubs all around the globe – including Sydney's CBD. The new policy will allow employees to first choose whether they work from the office, from home, or a hybrid blend of both. For staff who aren't near an office, Spotify will support them with a co-working space membership if they still want to experience a physical office.
But the policy doesn't stop there. Employees will also have the flexibility to choose which country and city they want to work from. Some limitations will apply around time zones and regional entity laws, but the company will support employees who wish to move overseas or return home. With a global workforce, Westerdahl said this bold level of global flexibility was inspired by their own employees.
"When we talked to our staff they told us that the pandemic has made them revaluate their life, and many wanted to move back home to their families or to their friends because they couldn't travel and see them and they hadn't been able to do so for a year," he said. "Some had started to have their own kids which made them want to be closer to their parents.
Read more: How to improve workplace culture in four steps
While some organisations have been drawn to the cost benefits of downsizing offices, Westerdahl said they identified three driving factors behind the flexibility policy. Firstly, retaining those talented staff members who wanted to relocate away from the existing offices. Secondly, to widen the talent pool available for new Spotify roles, especially in the talent-short tech market. Nudging better ways of working was the third reason.
Westerdahl said by moving towards a distributed-first mindset, rather than a traditional everyone-in-one-place way of thinking, they can continue to innovate and develop remote working strategies that are successful long term. But in this distributed workforce, a big question looms: How do you maintain a strong workplace culture and a sense of belonging without a physical presence?
"It's one of our biggest fears," Westerdahl said. "But I think it's inevitable that talent will be more mobile in the future. Our job is to not resist that but instead embrace that change and see what we can do to optimise it for our people and make sure that they stay with us."
Spotify employees will still be encouraged to visit the office but Westerdahl said it's purpose will evolve. Conference rooms could become a collaboration space, rather than a place for meetings, with people encouraged to dial virtually if two or more employees are remote. These sorts of strategies will help to prevent employees falling into different subclasses depending on their location, another big fear associated with a remote workforce.
Read more: Will hybrid working create 'second-class' employees?
Even with a global workforce, in-person events will continue to be an opportunity to welcome new staff and reconnect with leaders. Spotify's three-day onboarding program will continue to be held in person at the Stockholm HQ, once travel restrictions allow. Similarly, key events in the leadership journey will remain as face-to-face. But they plan to double down on virtual training and workshops, particularly for managers, to ensure Spotify's culture remains strong from the top down.
As companies like Spotify continue to redefine the way they work, it's likely more organisations will embrace a global workforce. Industry leaders have been emboldened by their employees response to sudden change, recognising that work – and where we do it - has changed forever.