Disconnect between employer expectations and employee needs is dangerous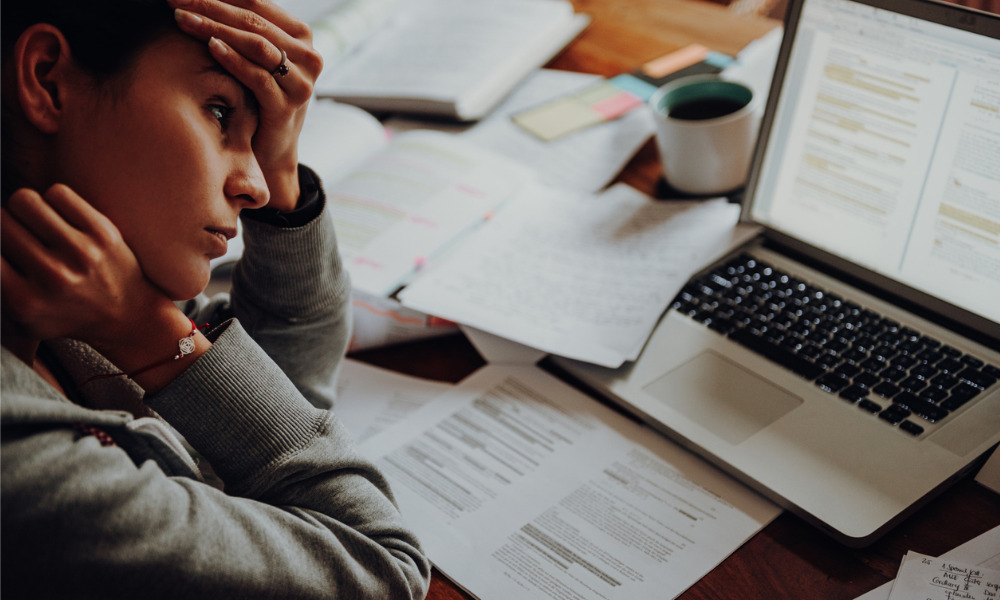 If there's one thing we've all learned from the COVID-19 chaos, it's the importance of employee wellbeing – specifically, mental health. In pre-pandemic times, some employers were guilty of paying lip service to their wellbeing plans – of implementing one-size-fits-all strategies that didn't represent their people or cater to their individual needs.
Now, as we begin to emerge from the lockdown, leaders need to totally reassess their commitment to employee psychological health. It's time to ask yourself – are you really doing enough? Are you listening and reacting to your people? Or could you do more?
HRD spoke to Meghan Stettler, director of the O.C. Tanner Institute, and speaker at the webinar Strategies to Overcome Digital Fatigue and Stay Connected, who talked us through the strategies HR leaders should be implementing now to help maintain a healthy employer/employee relationship in 2021.
"Employer expectations and employee wellbeing are not mutually exclusive – in fact, it should be in the best interest of employers to put their people first, thereby fostering an environment of mutual trust, appreciation, and success," Stettler told HRD. "Unfortunately, 26% of Canadians still say that their direct leader expects them to work outside regular business hours. Yet, when Canadians felt like it was up to them to decide when to stop working, there was a 47% increase in wellbeing."
Read more: CEOs to drop degree requirements in hiring
This disconnect between employer expectations and employee needs is dangerous – for both parties. As teams report feeling increasingly overworked and underappreciated, it's now or never for leaders - wellbeing simply will not wait. So, if you don't want to see a mental health crisis in your organization, try adhering to Stettler's sound advice.
"Use technology to build meaningful connections through regular one-to-ones, informal chats, and recognition moments," she told HRD. "In the absence of physical interactions, we're all struggling to create connections and looking for ways to fill those gaps. As leaders, we need to be sensitively aware of our people by listening, and letting them know they're supported, on the right track and doing meaningful work. And let's be honest, doing the expected right now, in many cases, is going above and beyond.
"Our research shows that employees who reported frequent one-to-one conversations with their supervisor were 77% less likely to be depressed, and those that were recognized within 30 days were 44% less likely to experience burnout. Clearly, nothing can take the place of frequent, meaningful, and memorable connection points between leaders and employees in times of crisis."
Working form home has made us all so much more dependent on technology – but let's not forget about the human behind the screen. Zoom fatigue is a real, prevalent, issue. As leaders, don't pressure your teams to be constantly 'switched on' – and remember to encourage your employees to take regular breaks.
"Offer greater leadership, personalization and flexibility to enhance the employee experience," added Stettler. "More than a year and a half into the pandemic, I think we can all agree that it helps to take a break from our digital devices. As a great example, when workforces moved home, a Canadian tech company created 'blackout hours' on the organization's calendar. No one could schedule meetings for one hour in the morning, one hour midday, and one hour in the afternoon.
"These were three hours each day that employees could use to take care of personal or household needs, creating a highly engaged and trusted workplace culture. In another organization, a leader reworked responsibilities and meeting times so a mother could consistently make it to the store before milk was gone from the shelves. The pandemic has shined a light on the importance of our people, and when people felt like they had achieved a good work-life balance, they were 63% less likely to feel depressed."
Read more: The cost of a bad hire is rising
Technology is now, and forever will be, completely indispensable to us all. It's about finding that balance between utilising tech and knowing when to switch off. By implementing the rights sorts of technology into your strategy, you'll not only see a productivity boom, but a huge morale boost too.
"One of the very best ways leaders can leverage technology is to create meaningful and powerful connections through regular one-to-ones, informal chats and by calling attention to the great work people are doing across everyday efforts, above-and-beyond achievements, and career celebrations," continued Stettler. "Then, understand that it's also critical to lead by example in responsibly disconnecting from devices to take care of your own wellbeing."
As Judy Smith, CEO of Smith & Co, observed so well: "Delivering a winning employee experience means leveraging technology to provide employees an experience at work that is comparable to their experience as consumers."
To hear more from Meghan Stettler on how you can improve your employee wellbeing, watch the webinar here.