Can HR help employees align with the company's core values without turning them off?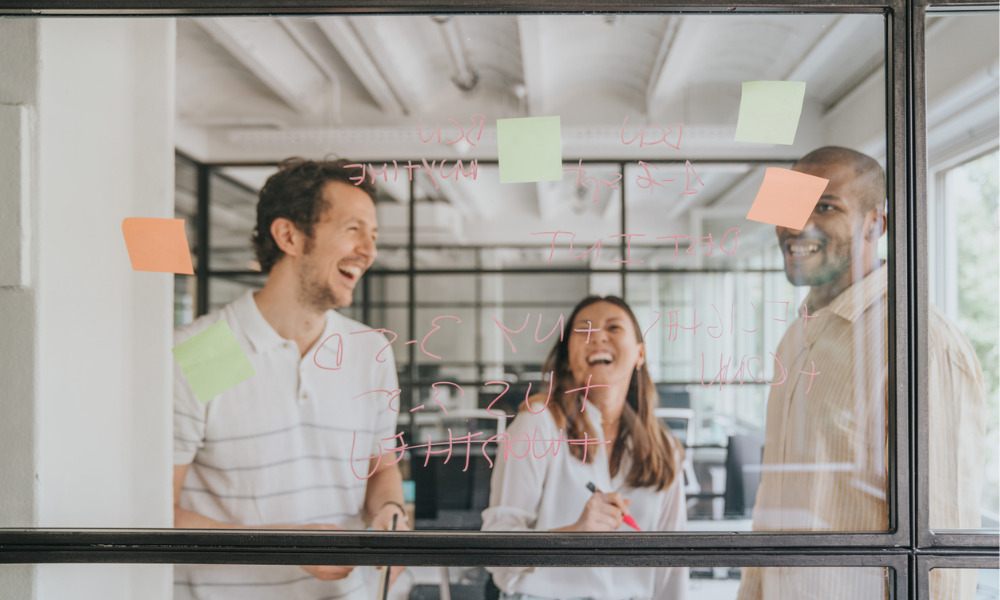 According to a study of over 700 large corporations, most companies relied on a set of core values as a guidepost to help employees align their behaviour with corporate culture. MIT Sloan Management Review found that 72% of organisations referred to their company's culture as a set of values or core values. Even when a company referred to culture in other terms, like principles, philosophy, or ideals, employees still cited values as a foundation of their culture.
However, as much as HR and C-suite leaders invest efforts in aligning employee with the company culture, there's an ongoing focus to enable staff to bring their authentic selves to work. How can leaders ensure balance between the two and how can HR determine what's a 'non-negotiable' aspect of company culture?
Are culture statements effective?
What's undeniable is having a set culture has become trendy over the years and plenty of C-suite leaders have been focused on publicly communicating their company's core values be it internally or externally. MIT's study found that over 80% of companies have published an official set of corporate values on their website. Furthermore, in the past three decades, more than three-quarters of CEOs have discussed their company's culture with major business magazines whether they're asked about it or not.
Most (73%) companies listed about three and seven corporate values. The most common number of values cited on websites was five. Some values were more commonly shared amongst companies, such as:
Integrity (65%)
Collaboration (53%)
Customer-centricity (48%)
Respect (35%)
Innovation (32%)
Read more: Can you sustain culture in virtual offices?
Does culture impact employee behaviour?
The study went on to determine whether those statements were mere paper exercises or practised by the organisation. Their conclusion? "The analysis reveals that there is no correlation between the cultural values a company emphasises in its published statements and how well the company lives up to those values in the eyes of employees," they wrote. "Our research reveals a gap between official values and the cultural reality on the ground in most organisations, which raises the question of how leaders can close that gap."
How to put company values into practice
One way to close that gap is to explain and communicate with employees the 'non-negotiable' aspects of a core value. At an exclusive Economist Impact event attended by HRD, Regan Taikitsadaporn, CHRO, Asia-Pacific at Marriott International shared how they ensured that the culture remained adaptable but consistently aligned with their core values. "For example, one of our core values is around acting with integrity," said Taikitsadaporn. "In that pillar, it's around following local laws and [talking] about compliance – those are sort of the non-negotiables."
However, it's critical for leaders to explain that the values aren't rigid when put into practice. Leaders should determine which values should be given more space for interpretation and action, so that employees can feel empowered to live and breathe the culture in a way that fit into their day-to-day tasks and exchanges. This ensures that the values don't remain something set in the company's handbook – but something practised and modelled in everyday behaviour.
"There are other [values] like putting people first or pursuing excellence – [those require] continuous improvement," he said. "There, we give people the flexibility and say, 'Okay, how do we continue to evolve and create excellence for our customers?' That's where the bottoms-up or the empowerment piece comes in because people close to the customers, the situation or the problem can come up with brilliant ideas that we may never even think of [because] they're the ones dealing with [the issues]."
Read more: Remote work: 5 tips to manage cross-cultural teams
Contextualising values to local cultures
Being flexible is also important when your organisation is spread across multi-cultural regions, like in Asia Pacific. How Marriott's core values are interpreted in one country may vary from another location. When you operate across hundreds of locations, leaders must be aware and understanding of the nuances in local cultures and connect everyone to the company's core values with context.
"We operate in 133 different countries around the world," he said. "There [are] different types of cultures. When we talk about, for example, putting people first or showing respect to your colleagues or customers, how we show respect in Japan is very different than how we show respect in Australia – culturally it's very different. But those [core values] need to permeate and be localised wherever it is that we do business. That's how we frame things and allow flexibility in different parts of the world."