We find out how to keep everyone engaged and connected in our 'new normal'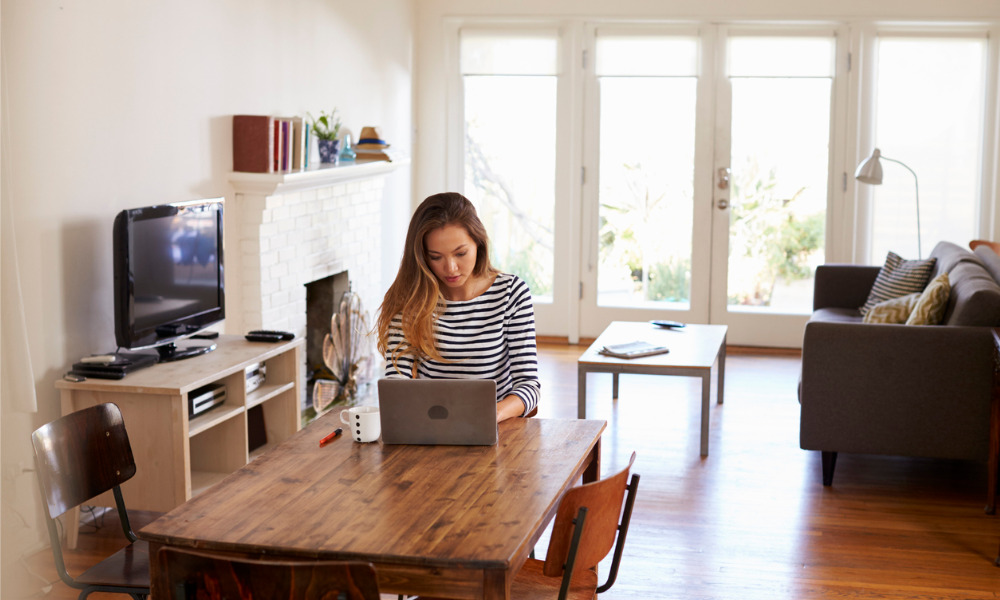 It's Monday, 9am in Singapore. Our vibrant office should be ready to welcome colleagues from twelve nationalities with different backgrounds, religions and languages, that cheerfully talk about their weekend. But the elevator is empty.
The same scene has repeated during the past 12 Mondays during this COVID-19 period, as well as in the rest of our offices around the world.
Through these three months, we have discovered the challenges and opportunities of working remotely and we have gone through a fast learning and adaptation journey.
As Beam Suntory, a close-knit global business, with diverse teams working closely across geographies and time zones, how can we ensure we create an inclusive remote working environment that also caters for cultural diversity?
READ MORE: Can you coach leaders to be 'cross-culturally capable'?
Understand what is not said
One of the most relevant differences that can be observed across cultures is the role that context plays in communication. In high-context cultures, the most meaningful part of an interaction lies in what it is not said: a gesture, a subtle nod, the strength of a handshake.
On the other hand, low-context cultures put a stronger focus on the message itself, with a higher risk of being perceived as too direct when expressing ideas digitally.
Working remotely has definitely created an added challenge in capturing all these non-verbal elements of communication and reacting to them effectively.
To protect efficient and respectful interactions, my suggestion is to start with simple actions. For instance, finalizing decision-making meetings with a recap of the conclusions agreed, both verbally and written, to avoid future misunderstandings.
Socializing ideas through small groups before the main meeting is also a good opportunity to capture stakeholders' opinions that might get lost through a formal process.
In addition, directly asking your teams how they prefer to receive feedback can help to adapt our communication to cultural needs.
Understand what is said
From a linguistic perspective, remote working also possesses challenges. Gestures, lip reading, and live audio quality usually make easier for non-native speakers to understand conversations in a foreign language.
To ensure that everyone has a voice at the table, I suggest making sure there is no background noise in conference calls by inviting non-speakers to go on mute and moderating conversations if different attendees speak at the same time.
From an education perspective, we can continue to offer language resources for non-native speakers through online learning platforms, so they can continue to improve their skills during this period out of the office.
Inspire human connections
Relationships are a fundamental pillar in shortening cross cultural distance. Human interactions also generate a sense of belonging and keep the spirit high during uncertain times.
Even if we cannot rely on physical contact, we still need to continue to foster human connections across our organizations.
This is especially relevant in our organization. As a leading premium spirits company, Beam Suntory's mission is to inspire human connections, and building these connections and relationships is also what drives us as a business.
Informal virtual gatherings such as lunch or drinks catch-ups, games or exercise sessions will help to keep the team united and nurture relationships within the organization.
I also believe appreciation through casual awards or 'thank you' cards are also a good way to keep employees engaged and committed as a group.
READ MORE: Leaders 'struggling' to connect with teams overseas
Provide flexible virtual arrangements
One of the newest elements of working remotely that often go unnoticed is exposure. Each culture shows a different comfort level when exposing to others.
Simple things such as turning the video on and letting work colleagues see your home environment or personal appearance without a business attire, may be perceived as intrusive in some cultures.
To guarantee a comfortable environment where every employee can feel respected, flexibility is key. Some effortless tips I recommend putting in practice are avoiding uncomfortable situations by letting employees decide whether they turn their videos on, maintaining business calls during regular office hours, or scheduling video calls in advance to offer plenty of notice.
Offering training to maximize the capabilities of available technology tools is also a great way to engage employees virtually.
Do not leave anyone behind
Finally, every culture presents different responses to risk and uncertainty. While some are relatively comfortable navigating this unprecedented period, others may find these circumstances a huge source of stress.
As an organization, I believe we need to be aware of these differences and make sure we provide the support and resources required to cope with this unpredictability.
Assigning frequent check-ups with your teams, sending regular pulse surveys or creating a safe environment where employees can raise their hands if they see a colleague not doing well, are some informal alternatives I recommend considering during this period.
From a formal perspective, assistance and counselling programs offer professional resources to support employees during a difficult chapter.
Finally, timely, honest and clear communication on what employees can expect is usually a great method to reduce anxiety and uncertainty across the organization.
Beam Suntory has established a dedicated cultural awareness working group within the international diversity & inclusion program to focus on all these elements and to encourage leaders and employees to strive for cultural inclusivity.
Now, more than ever, it is the time for organizations to base cross-cultural relationships in communication, empathy and flexibility.
Patricia Marin Lucas is Strategy & Market Development Manager for APAC and Global Travel Retail at Beam Suntory, based in Singapore. Prior to Singapore, she's had experiences in the US, Taiwan and Spain. Patricia currently leads Beam Suntory's cultural awareness program for its international region as part of its global D&I agenda.